CANTON — For Creekview's wrestling program, getting close was not enough anymore.
The Grizzlies had finished fourth, third and fourth at the state duals over the past three seasons and once again came up just short this year, falling to Pope in the semifinals before defeating Alexander and Cambridge to claim another third-place finish.
"Pope did exactly what they needed to do to beat us, and in that moment, I thought, 'What if I haven't done what I needed to do to get these kids ready?'" Creekview coach Joe Hulen said. "We just had to keep working, checking those boxes and get the guys as ready as they could be."
The Grizzlies had accomplished nearly every other goal they laid out for themselves up to that point. They finished as the Region 6AAAAAA duals champion and finished as champions in seven of the 10 tournaments they had entered.
There were still two tournaments remaining on their schedule — the region and state traditional championships — and if this year's team was going to accomplish its ultimate goal, the time was now.
Creekview blew through the region tournament, finishing with seven region champions and four runners-up, and it headed to Macon confident it could compete for a title.
"Even in the preseason, I knew we had a lot of seniors back and felt like it was going to be a good year for us," Hulen said. "It's not always great to throw around the whole state championship thought too early because you never know what could happen."
The goal became a reality as the Grizzlies dominated the state tournament, posting 195.5 points, which was 26 points ahead of runner-up Cambridge. They finished with four champions and four others who finished in the top four.
For helping lead Creekview, his alma mater, to not only the wrestling program's first state title but the first for a boys team in school history, Hulen is the 2019-20 Cherokee Tribune Wrestling Coach of the Year.
It was the second consecutive Coach of the Year honor for Hulen.
"State came and it was time to show up," Hulen said. "Some kids did it and some kids struggled, but what was cool was we had kids who, throughout the course of the tournament, really turned themselves around. We don't win that state championship without all those guys.
"And what was really cool was seeing our team, fans and community get behind Parker (Bennett) and Eli (Daugherty) after we knew we were going to win a state championship. Making sure those guys were supported in their matches as well was a really cool sight to see."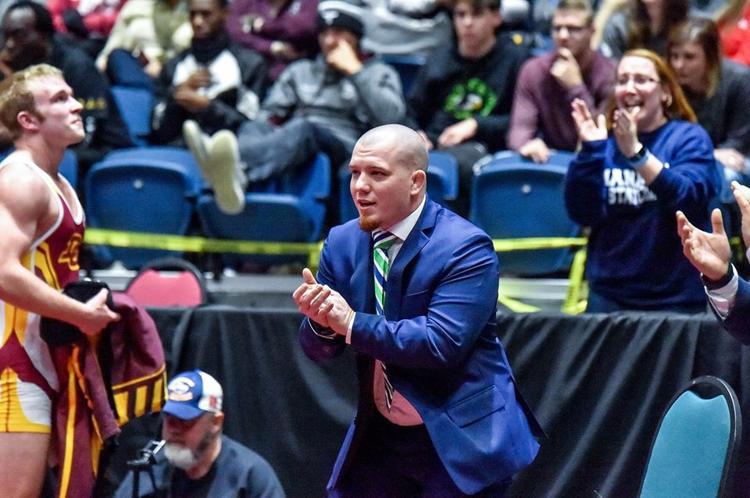 Hulen was quick to say he is part of a larger coaching staff that includes a number of former head coaches in their own right. He said there is not a day that goes by without a member of his staff offering a piece of wisdom that Hulen uses to become a better coach himself.
Creekview will lose a few of the most accomplished wrestlers in program history this offseason in Daugherty, Wyatt Higgins and Jared Wilmarth, but a championship standard has now been firmly established. Hulen is confident that with the coaches and wrestlers within the program, the winning tradition should carry on.
"I think we have a good young group with Andrew Cory and Cade Sousa, along with Walker Wilkie, who will be a senior next year," Hulen said. "I think we'll have a different team next year, but I don't think we'll have the drop-off some people are expecting."