CANTON -- Wyatt Higgins would have gone down as arguably the best wrestler in Creekview history whether he had won his final match or not, but there was a certain satisfaction to the way his senior season came to a close.
During the traditional state championships Feb. 15 in Macon, Higgins beat Evans' Jackson Eller in an 11-8 decision to win the Class AAAAAA state championship in the 160-pound weight class.
Higgins was lifted in the air by his father, longtime Cherokee County wrestling coach Kevin Higgins, following the match and said it was a moment he had been working towards since his first days on a wrestling mat.
"It was a weight off my shoulders, because I've been working longer than four years to get that," Wyatt Higgins said. "To finally get it, I don't know, it was just amazing."
It was a culmination of possibly the best career in Creekview wrestling history.
Higgins ended his career as the program's all-time leader in wins (215), pins (155), takedowns (402) and team points (1,230.5). Higgins also set single-season records this season with 64 wins and 46 pins. A plaque in his honor will be placed on the wall outside the Creekview wrestling room, alongside the Grizzlies' other previous state finalists.
He can also add one more accomplishment to his list after being named the 2019-20 Cherokee Tribune Wrestler of the Year.
"Before the season, I told myself I would work as hard as I could and it would play out however it would play out," Higgins said. "I guess it worked out in my favor. I'm probably most proud of the career wins, but to be a part of the first guys state championship team at Creekview, that's awesome."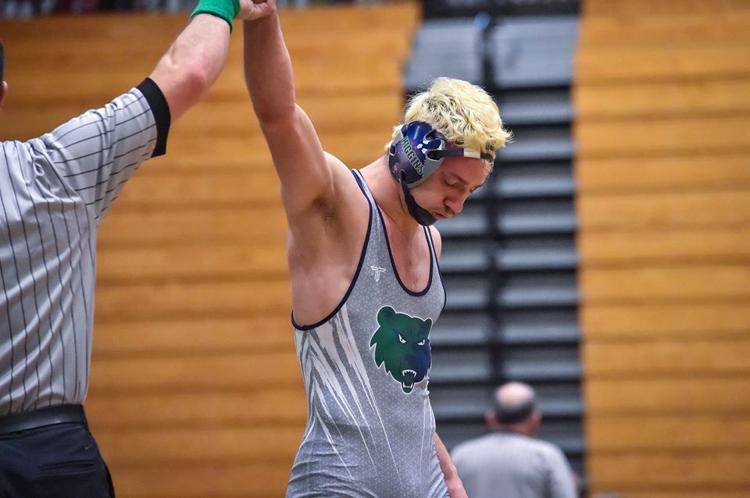 Creekview claimed the team title at the traditional state championships -- the first for any boys team in school history -- and, fittingly, it was Higgins' victory which sealed the title.
"We were doing all sorts of math calculations trying to figure out what we needed to win (a team championship)," Creekview coach Joe Hulen said. "After Wyatt won his match, we knew we couldn't lose. Walking off the mat, knowing Wyatt got his title and we had the team state championship, all was right with the world."
It is difficult to stand out in a room with multiple state champions -- Creekview finished with three other winners -- but Higgins managed to do that during his career. He finished his season as a region champion, sectional champion and a two-time individual champion at in-season tournaments. He recorded the most falls on the team (46) and finished the season with a record of 64-3.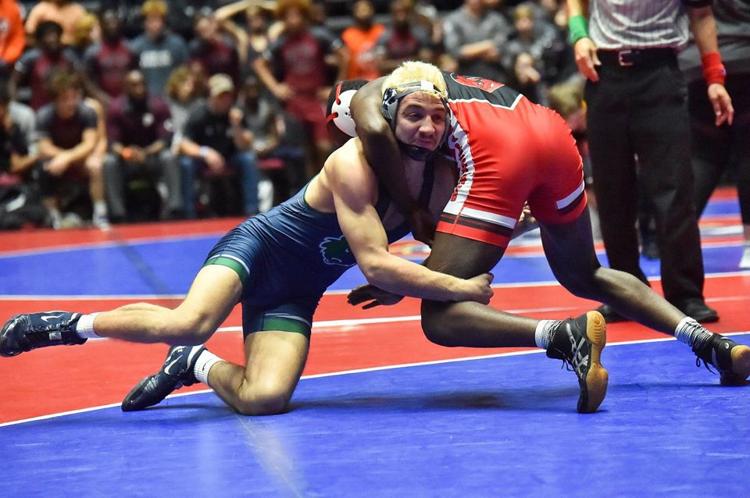 A three-sport athlete who also competed in football and track and field, Higgins was never shy about putting in extra work to improve. He regularly spent his free time training in the offseason and said his love for wrestling was with him from earliest days on the mat.
Creekview coach Joe Hulen said that while Higgins was generally not the most vocal in the wrestling room, there was no doubt how the younger wrestlers watched his work habits.
Higgins took two weeks off following the state championships, but he was back training soon thereafter. He is committed to wrestle at Reinhardt next season and said the chance to compete for an NAIA championship with the Eagles was one of the primary lures to Waleska.
Higgins also plans on competing this summer at the junior and cadet national championships, the country's most prestigious tournament for high school wrestlers in Fargo, North Dakota.
It gives Higgins yet another goal to put in front of him.
"Last year, I was one match away from being an All-American," he said. "Placing top eight there would be awesome."
The legacy left by Higgins within the Creekview wrestling program is substantial. Beyond the records, the standard set in terms of dedication to the sport is a bar which every wrestler behind him can attain to reach. Hulen said a number of Higgins' records will likely stand for years to come.
For Higgins, putting in the extra time never seemed like work.
"I've always been around it, but I think I love wrestling because I love to compete," Higgins said. "I like the 1-on-1 aspect. There aren't other guys who are going to do it for you. You have to do it yourself."