After years of coming up just short in the final matches of the season, Creekview wrestling broke through this past weekend and won the AAAAAA traditional wrestling team championship.
Competing at the GHSA Traditional Wrestling State Championships at the Macon Centreplex, Creekview finished with 195.5 points at the three-day event. The Grizzlies finished more than 25 points ahead of runner-up Cambridge and sealed the team win well before the final matches of the championship rounds. The state championship is the first boys team championship in Creekview history and for coach Joe Hulen, a former Creekview wrestler and 2012 Creekview graduate, the accomplishment was a long time coming.
"I'm not even sure it's really hit me yet," Hulen said. "It was a culmination of all the hard work we've put in over the course of the season. Everyone contributed and it was great to finally accomplish that goal as a team."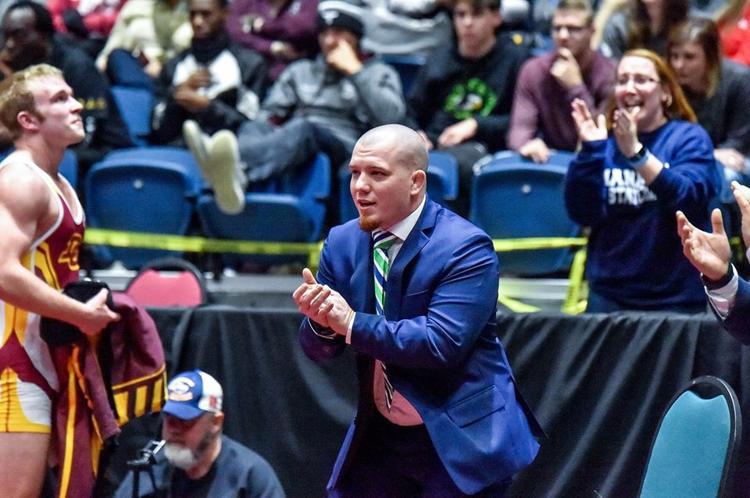 Creekview had four individual wrestlers claim state titles of their own on Saturday and it was senior Wyatt Higgins who sealed the team victory with his 11-8 win over Evans' Jackson Eller in the 160-pound final.
Higgins had been a state-placer in his three previous seasons, including a third-place finish as a junior. Ending his high school career on top both an an individual and as a team meant a lot to Higgins who finished his senior season with a record of 65-3.
"It's amazing. It's been a goal I've had since 6th grade," Higgins said. "I had no idea I could win the team championship with my win, I would have felt a lot more pressure if I knew that. I went to my dad a couple minutes after the match and he told me. I felt relieved because I knew that we did it.
"Watching my teammates achieve their goals also was amazing too. It's just been a special season."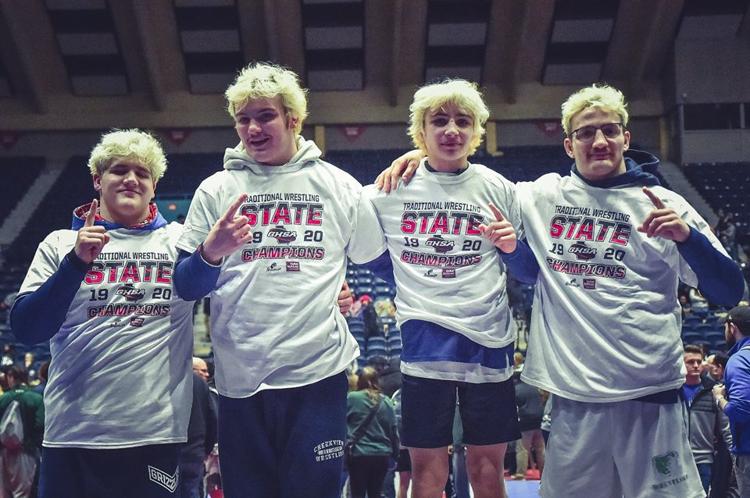 Andrew Cory, a sophomore wrestling in the 126-pound weight class, was the youngest Grizzly to claim an individual state title. Cory defeated Valdosta's Jordan Hampton 10-4 in the final, one year after finishing 4th in the 113-pound weight class, and finished the season with a record of 56-5.
"It was very exciting and it felt good to accomplish," Cory said. "I got taken down first and once I got taken down I just went into second gear and did what I do. I didn't want any of us to be left out. I wanted all four of us (in the finals) to win state and we did."
Following Higgins' win in the 160-pound final, senior Eli Daugherty made it 3-for-3 for Creekview in the finals with his 10-1 major decision over Cambridge's Connor McHugh. Daugherty, who won state last year in the 285-pound weight class, finished the season with a record of 47-1.
Daugherty wrestled nearly his entire senior season with a torn labrum in his right shoulder. After multiple injuries kept him from wrestling during his freshman and sophomores seasons, battling through this season's pain was nothing new.
"I'm used to it," Daugherty said. "I know that sounds weird but through the surgeries I've had, you learn how to deal with the pain. When you've been through that much it's easier to use it as a motivator instead of letting it hold me down."
Parker Bennett completed Creekview's perfect run in the finals matches with his pin of Richmond Hill's Joe Fusile. Bennett, a junior wrestling at 225 pounds in the 285-pound weight class, said facing opponents who are almost always bigger than him isn't necessarily a disadvantage. Bennett finished his season with a unblemished 60-0 record.
"Wrestling heavyweight, with what I weigh, it's a little scary," Bennett said. "I'm a lot faster than all of them though and I feel like I have more experience than most of them. I've always wrestled smaller kids and I use that experience against heavyweights and they don't know what to do.
"Most of the day was pretty stressful because it was a lot of waiting around but once we stepped out on the mat I felt good. It helped me but watching the other guys win but it also put a little more pressure on me because if I didn't want to be only one to lose in the finals.
But it was great to win it as a team. I was hurt last year and it's been great getting to know everyone more this year. I'll remember that the most."
Creekview saw major contributions from its other wrestlers as well. Mason Botts finished 4th in the 139-pound weight class, Cade Sousa finished third in the 145-pound weight class, Walker Wilkie finished fourth in the 132-pound weight class and Jared Wilmarth finished third in the 170-pound weight class.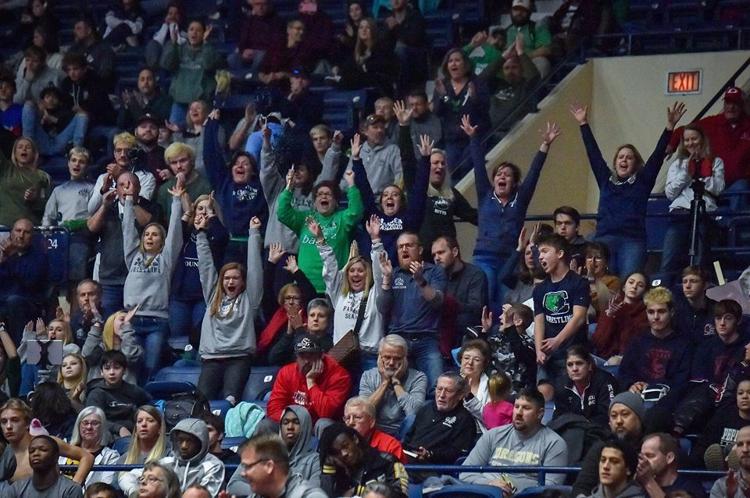 Unanimously, Creekview wrestlers said their primary memory from this season won't be a single match or dual. It won't be the state finals. It will be the practices. For the Creekview coaches, helping the young wrestlers reach their dreams is what stuck out most on Saturday.
"We're all just really excited for these guys cause we know they've worked really hard for this," Hulen said. "I never won one in high school and I've never been able to accomplish this goal so to help these guys accomplish their individual goals and this goal as a team it just shows if you put in the work you can accomplish anything."
Creekview will graduate nine wrestlers this spring, but undoubtedly has created a winning wrestling culture which should last beyond this season. By bringing a state championship trophy back to Creekview, this group will now be the standard for which all future Creekview wrestling teams are measured.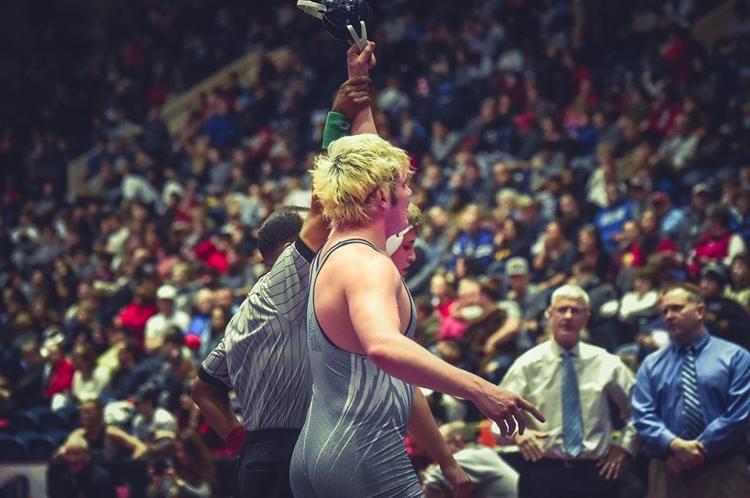 "No matter what happened this season if anyone needed anything we could always go to the team," Daugherty said. "It was always for the team. We all bleed the same blood and cry the same tears and it was great to see those guys achieve their success.
"It feels really good to be one of the leaders to lead a Creekview men's team to a title and also it meant I could make up for the time I missed. Putting on that Creekview singlet means everything to me. It's not just a team, it's a family."