JOHNS CREEK — After advancing further in the state playoffs that any team in program history, the magic ran dry for Sequoyah.
Chattahoochee won 82-67 last Tuesday night in the quarterfinals of the Class AAAAAA state playoffs, with the Cougars' star power proving to be the difference.
The duo of Cameron Sheffield and A.J. White scored a combined 56 points for Chattahoochee (23-7), which advanced to face either Tucker or Tri-Cities in the semifinals.
Sequoyah (24-6) saw its historic season come to an end.
"We had the game the way we wanted it, but you've got to make shots," Sequoyah coach Allen Carden said. "And the one thing we had to do was shut down, control, contain — whatever word you want to use — their two big ones. Sheffield had 30 and A.J. White had 26. There you go. That's the game."
Chattahoochee had no such trouble finding its rhythm, knocking down three first-quarter 3-pointers and leading 17-6 early on. The Cougars' inside game was working as well, as Sheffield scored a basket following an offensive rebound to force Carden to call a timeout in a bid to halt the early momentum.
Sequoyah senior Jacksen Greco converted his straight consecutive three-point play following the timeout but Sequoyah trailed 22-9 at the start of the second quarter.
"Our game plan was to stop the main two guys they had, and we didn't exactly get on that, but I felt like we played pretty hard," Greco said. "We kind of picked it up in the second half, but it was just too big of a hole honestly."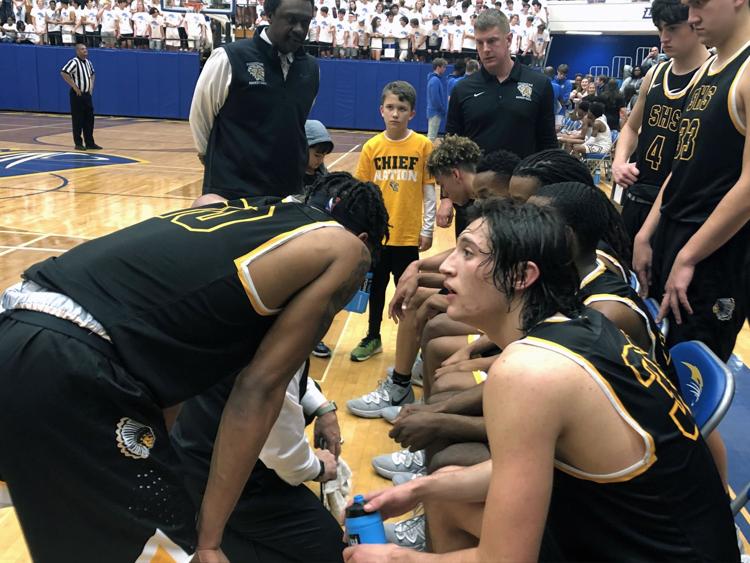 Sequoyah senior Dashaun Robinson scored to begin the second quarter, but Sheffield answered on the other end with a score of his own following another offensive rebound. The Cougars senior connected on his first 3-pointer of the game minutes later, building Chattahoochee's lead to 31-15 and forcing another timeout from Carden.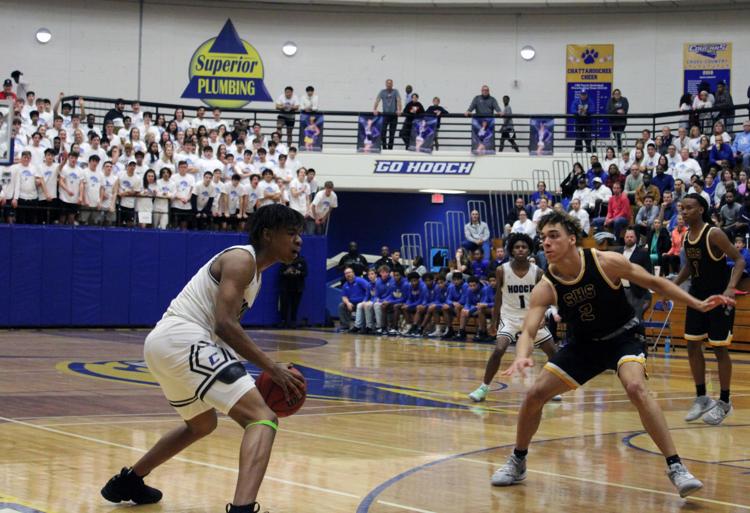 Sequoyah cut the lead to nine following a putback from junior Aiden Watson, who finished with 15 points and nine rebounds, but Chattahoochee responded with a 10-2 run to close out the first half and led 41-24.
Sequoyah, which played half-court man-to-man throughout the first half, shifted to a full-court press in the second half and it paid dividends.
Greco, who finished with a team-high 25 points to go along with 10 rebounds and five assists, scored five consecutive points to open the third quarter, while senior point guard Donovan Shipp, who finished with 11 points and three assists, began to assert himself as well.
After a basket by Shipp midway through the third, Sequoyah trailed 49-39, but each time Sequoyah made a push, Sheffield or White would answer. Sheffield connected on another 3-pointer following the Chiefs' run but Sequoyah continued to push the pace.
A basket from Myles McGee, who finished with eight points to go along with six rebounds and four assists, cut the Cougars' lead to 57-48 late in the third, but Sheffield answered with another 3-pointer and Sequoyah trailed 60-50 entering the final quarter.
Chattahoochee began the fourth quarter with a 9-0 run capped off by a 3-pointer from White. Sequoyah implemented a half-court trapping defense to get the ball out of his, but the Chiefs never again got within 10 points of the lead.
Chattahoochee shot 11-for-12 from the foul line in the fourth quarter, with White and Sheffield scoring the final six points of the game.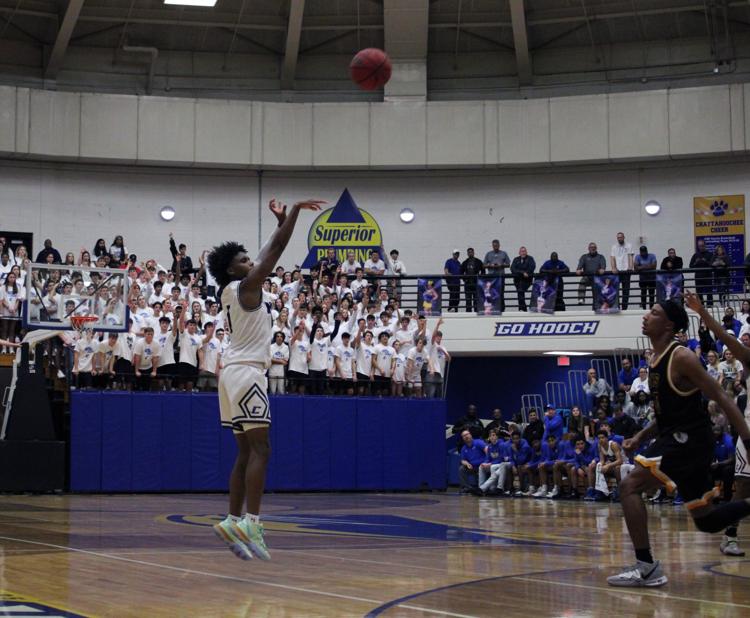 Despite the loss, Sequoyah's accomplishments were numerous. The Chiefs beat the No. 1-ranked team in Class AAAAAA (South Cobb), three region champions (Cherokee, Jefferson and South Cobb) and two region runners-up (Allatoona and North Cobb).
Shipp and McGee joined the 1,000-point club for the careers, while Greco became the program's all-time leading scorer.
"It was one of the greatest years of basketball I've ever played," Greco said. "It was a successful season. That's what I'll call it. It was so fun with all these guys and all these people I've grown up with. This is something that most people don't have, and I know I've got a family for life now."
The Chiefs went 46-14 over the last two seasons, after Greco and Shipp played as freshmen and endured a 3-23 record during Carden's first season of 2016-17, and the season seemingly set a new bar for Sequoyah.
"There were no tears shed after this game," Carden said. "We got outplayed tonight, but you see from our fans just how much love and appreciation there is for these kids and our staff. We've got great parents and great kids. That's why I took this job."