CANTON -- Cherokee avenged its only in-state loss of the season Tuesday with a 53-47 win over North Forsyth in the Class AAAAAAA state quarterfinals.
The Lady Warriors (28-2), who equaled the furthest playoff run in team history after their 2019 semifinal run, will face Westlake at 2 p.m. Saturday at Buford City Arena.
Cherokee (28-2) started the game on a 14-3 run, playing through 6-foot-3 center Kate Johnson.
Johnson was a force in the paint, and North Forsyth (25-3) had no answers early. It seemed like it was going to be a long night for the Lady Raiders until senior Ansley Allen hit the first field goal of the night for North Forsyth, sparking an 8-0 run to end the first quarter.
North Forsyth seemed to have all the momentum as the run extended into the second quarter, with the Lady Raiders scoring the first four points of the quarter.
"We're both teams that like to make runs," Cherokee coach Matt Cates said. "We started the game on a big run, then they had a big run to get right back in it. It's just two good teams going toe-to-toe. It's that time of year where there are no easy wins."
As Cherokee saw its 14-3 lead quickly become a 15-14 deficit, it finally received a much-needed boost from senior Chatham Brown, who knocked down a number of big shots in the quarter that brought life back into the gym.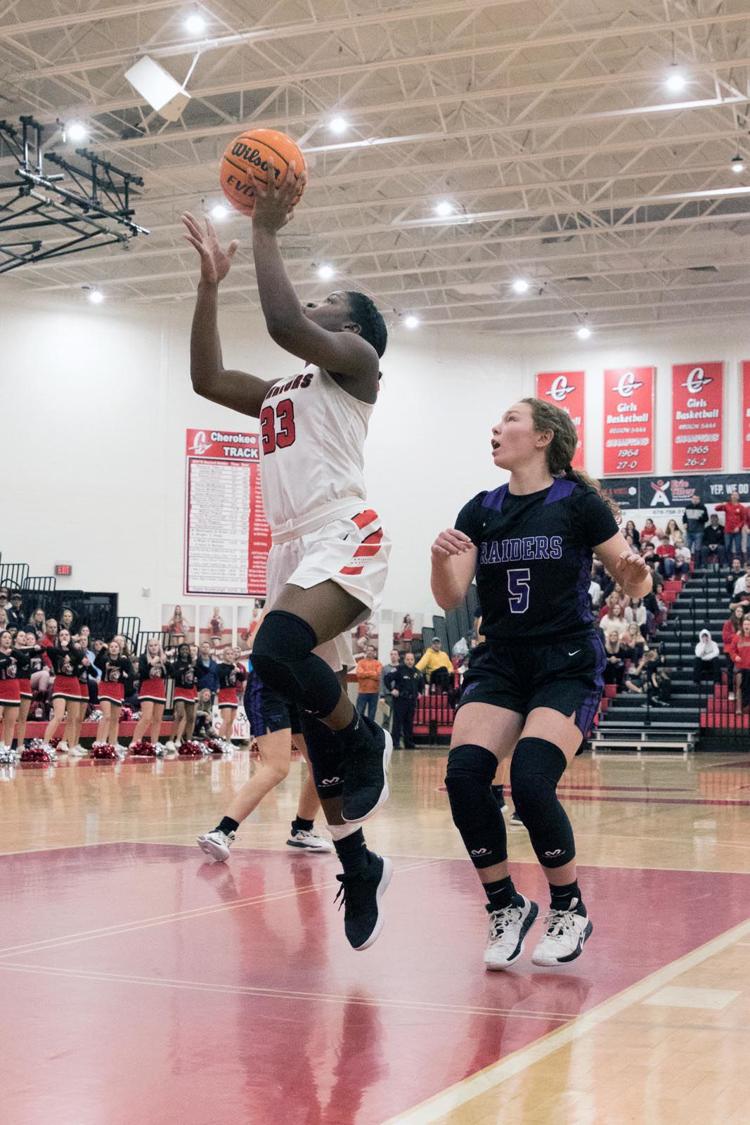 North Forsyth found its range, hitting several big-time shots in the second quarter to keep the game close after Cherokee got hot, and the Lady Raiders took a 23-21 lead into the half thanks to a 3-pointer from Allen.
North Forsyth's lead quickly evaporated in the third quarter as Cherokee outscored the Lady Raiders 17-7. After struggling in the first half, senior Sydne Watts found her groove in the third quarter, scoring seven points for the Lady Warriors.
"I wasn't pleased with a couple of things we did towards the end of that first half, so I expressed that we needed to change it up a bit," Cates said. "I could tell that the girls had a look on their faces. It seemed like they were angry, so we used that emotion coming into the second half. They just have that edge about them that not every team has."
After a quiet second quarter, Johnson reasserted her dominance on both the offensive and defensive ends of the ball. Between blocking shots, rebounding, assisting and scoring in the paint, North Forsyth did not have an answer for Johnson, who finished with 13 points on the night.
"When you're as big as she is and you have a back-to-the-basket kind of game, it's going to be hard to handle her," Cates said. "We wanted to take advantage of that as much as we could."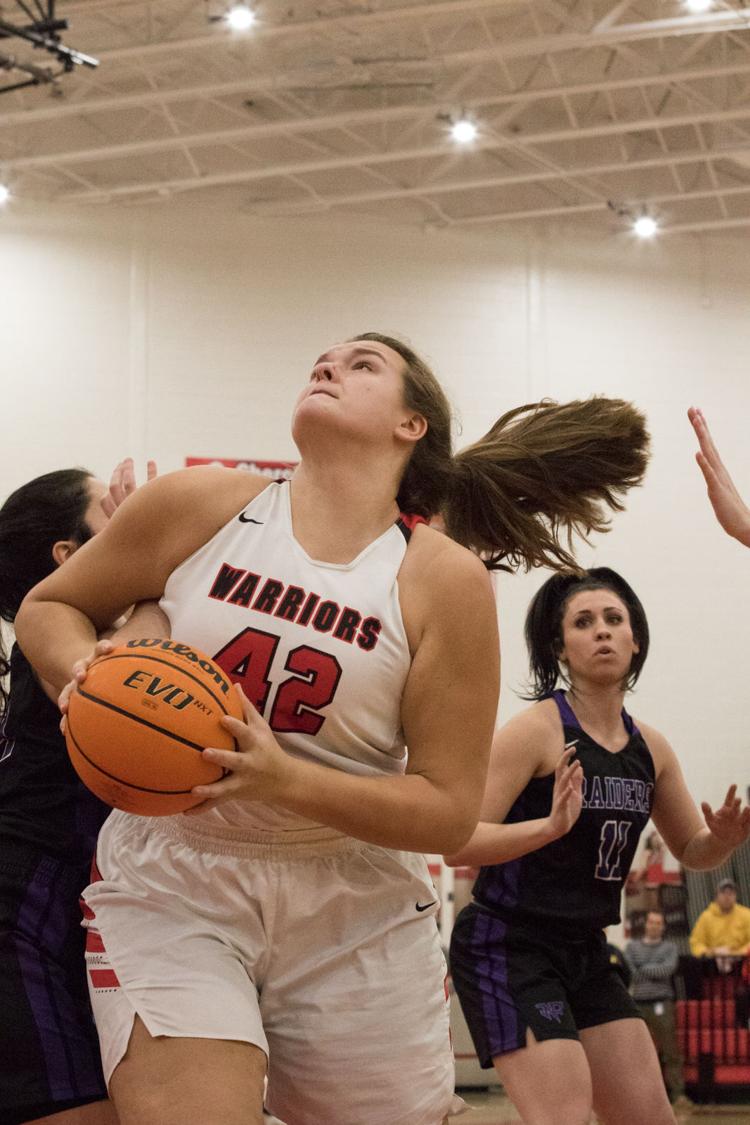 What began as a quiet night for senior Ashlyn Andrus quickly turned into a team-high 17 points, thanks to an 11-point fourth quarter. Andrus hit a number of key free throws towards the end of the game as North Forsyth tried to climb back into it.
Allen and Caroline Martin combined for 40 points on the night, with 15 coming in the fourth quarter. North Forsyth made a comfortable lead for Cherokee quickly dwindle thanks to the duo, with Martin accounting for 11 of the team's 17 fourth-quarter points.