With the postseason in full swing for high school basketball, Cherokee County's six Georgia High School Association schools are not the only ones with championship aspirations.
While larger schools may receive most of the attention, smaller programs are finding a niche for themselves in terms of turning out both competitive basketball teams and next-level players. With the GHSA having allowed its members the chance to schedule games against non-affiliated opponents, the regular season has provided smaller schools the chance to test themselves against larger schools.
King's Academy, a hybrid private school in Woodstock, has put together an impressive regular season and now will look to challenge for the first state championship in the program's 13-year history of the program.
The Knights play in the Georgia Association of Private and Parochial Schools, of which it has been a member since 2014. A member of Region 4AA along with another neighboring Cherokee Christian, King's Academy (20-7, 9-1) has proven that it is not to be overlooked when discussing the best basketball teams in Cherokee County.
"This is our 11th straight 20-win season," King's Academy coach Brett Hereth said. "We weren't allowed to play against GHSA teams until 2017. We've played a lot of GHSA teams this year, and the guys have responded really well."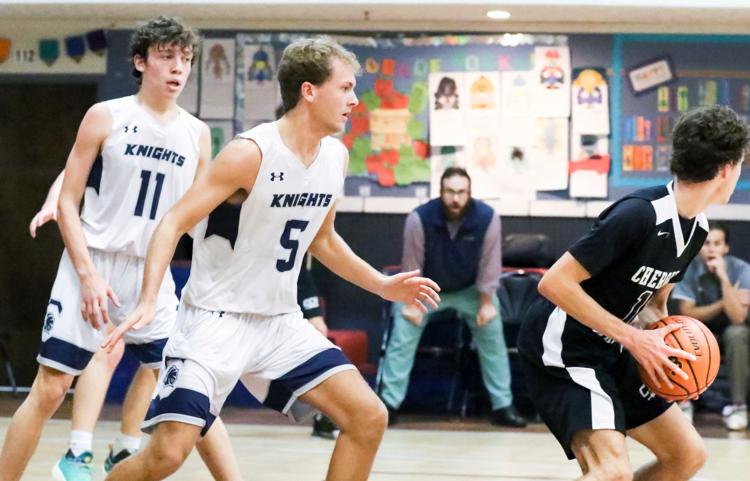 Among their victories this season, the Knights have knocked off three teams from the GHSA's Class AAAAAAA in Lassiter, North Paulding and Woodstock. King's Academy also beat Class AA Rockmart and Class A Hebron Christian.
Etowah, one of the best teams in Class AAAAAAA, beat King's Academy 64-52 in Woodstock's Thanksgiving tournament, but the score was within three points with less than 2 minutes remaining.
"Outside of the losses to Dawson County and Cherokee, I don't think there have been any other games where we didn't really have a chance," Hereth said.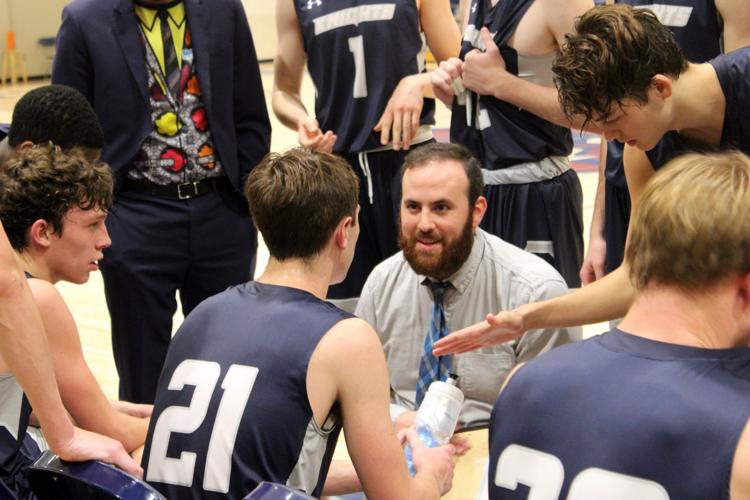 King's Academy has twice finished as state runners-up and has made four appearances in the GAPPS semifinals, most recently last season. Hereth was on the first King's Academy team in 2006 and is hoping this season's success can set a new bar for the program.
One senior with Cherokee County ties may help lead the way.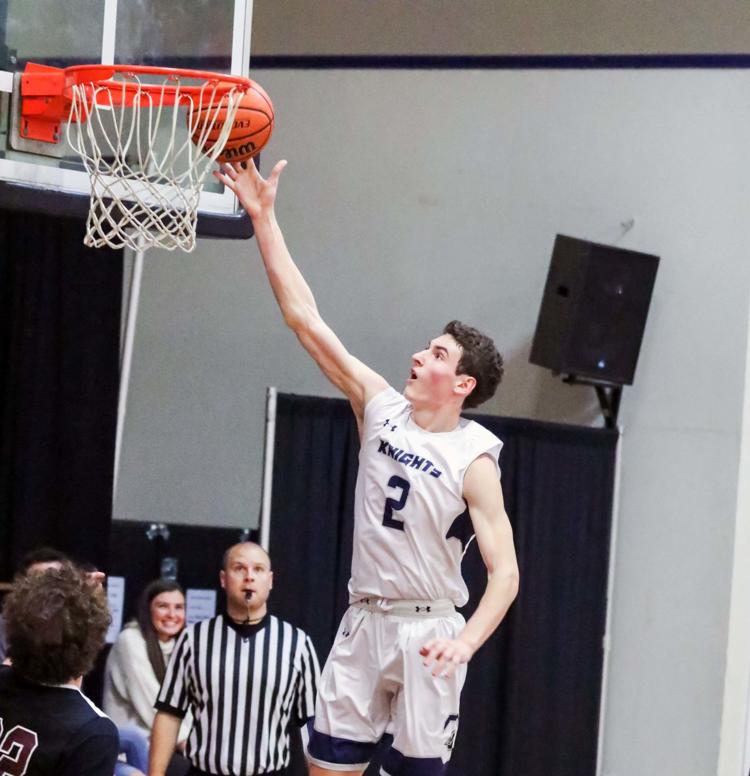 Drew Conroy spent the last two seasons primarily as a bench player at Sequoyah, but an offseason transfer allowed the 6-foot-6 forward to prosper. Entering this weekend, he is averaging 15.8 points and 8.4 rebounds per game for King's Academy on 46% shooting.
Conroy committed this week to play collegiately at Oglethorpe, and he credited his senior year transfer with helping his game further develop.
"I felt like it helped me a lot, confidence-wise," Conroy said. "For basketball, I'd be able to prove what I could do and, school-wise, King's Academy has a good dual-enrollment program so I could take a few days during the week to work on my game. We just thought it would be a better fit at King's Academy."
Conroy, along with three-year starter Brock Hoover and two-year starter Cayden Palmer, have been the key pieces for King's Academy this season.
The Knights, who lost in the GAPPS semifinals last season on a buzzer-beater, will begin their march back toward a possible state championship at 7:30 p.m. Thursday when they will play either Cherokee Christian or Johnson Ferry Christian in the semifinals of the region tournament.
Furtah Prep, located in southwest Cherokee County, is another program that has made a name for itself on the hardwood. The Falcons have competed in the Georgia Independent School Association since 2007.
The Falcons (17-8, 15-0 Region 1AA), who will enter the postseason next week looking for their third consecutive GISA state championship, have become a pipeline for international talent over the past decade.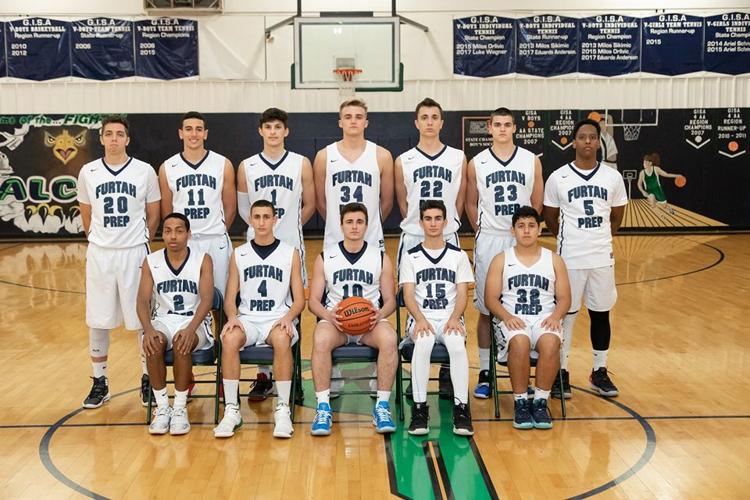 David Whitley, in his fourth season as coach while also serving as the school's chairman of the board, said Furtah's environment has attracted athletes both locally and internationally.
"Furtah Prep is a very unique educational environment," Whitley said. "We can tailor an academic program uniquely suited to the individual. We have kids who have transferred in locally from schools like Woodstock, Riverwood and Kell, and we also have kids on our team from Serbia, China, Egypt and Spain."
Furtah has 19 flags in its gym, one for each country from which a former or current player has arrived, and the influx of talent has helped Furtah become one of the best basketball programs in GISA over the past decade.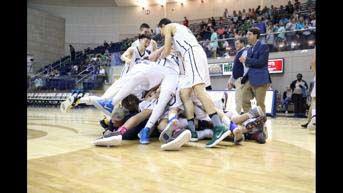 Like King's Academy, Furtah annually challenges itself against top-level GHSA teams. Senior Bryce Clark is committed to play at Berry College and, according to Whitley, the Falcons' schedule helps prepare their players to take the next step.
"Aspirationally as a program, when we schedule outside of our region, we look for good competition," Whitley said. "We want to play the big schools because we want to give our kids that experience of playing in big environments. They need to see that level of competition.
"We've had nine guys in the last four years go on to sign in college. Kids are starting to realize that if you're a good player you can go from anywhere."
Furtah will play its final regular-season game Friday night before beginning their region tournament next week. Six players are currently injured, including three for the season, as the Falcons continue their pursuit of a third straight state championship.
Lyndon Academy, located in Holly Springs, competes in GAPPS Division II and also boasts a player of note.
It is not often that a freshman can reach the 1,000-point mark for his career, but that is what freshman Ethan Hughes has accomplished. The GAPPS allows for players to appear on the varsity team beginning in seventh grade and Hughes took advantage, debuting for the Terriers two years ago.
"His seventh-grade year, it was pretty much all middle school and some varsity for him," Lyndon coach Kevin Rein said. "Last year, as an eighth-grader, his responsibility was more on the varsity, and, this year, he's become our primary ball-handler, scorer and shot-creator."
Hughes is averaging 22.6 points per game this season while shooting 39% from the field, 33% from 3-point territory and 68% from the foul line. The outside shot is his specialty and, in several games, Hughes has hit more than eight 3-pointers.
Lyndon's season ended last Friday, but Rein said the hopes are high for Hughes moving forward. He grew 4 inches over the past year, and his skill set improved as well.
"He's a great shooter," Rein said. "When he first started playing, varsity teams wouldn't pay much attention to him until he knocked down a few 3-pointers. The biggest difference is now he can take it to the basket, where before, he was always out on the perimeter."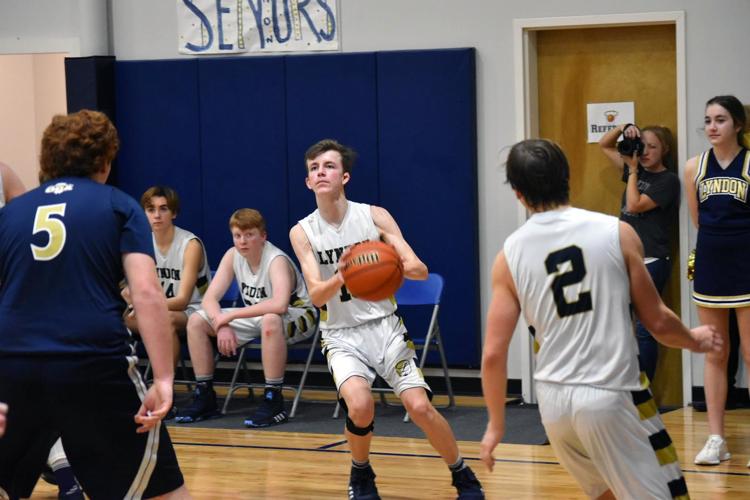 Rein said he hopes to build the Lyndon program in the mold of King's Academy and Furtah Prep. He said the GAPPS and GISA offer opportunities for players that may not be there for them at a GHSA program.
"This is our fourth year of playing basketball, so we're still really young," Rein said. "I think the way King's Academy built it was smart. Started small and built their way up. We're not there yet, but we'd like to get good enough to enter those holiday tournaments with the GHSA schools. That's my goal."