With the first National Signing Day in December long gone, an additional group of seniors made their college choices official Wednesday as the second signing period began for the class of 2020.
Seven football players from around Cherokee County held ceremonies at their schools and sent in their National Letter of Intent.
Woodstock long snapper Colby Cox signed with Mississippi State during a ceremony at the school Wednesday morning, then traveled to the Battery Atlanta for 680 The Fan's signing day broadcast.
Cox said the experience was a weight lifted off his shoulders.
"It was an exciting day, and it feels good, but it's definitely a relief to have it over," Cox said. "Now, I can just focus on baseball."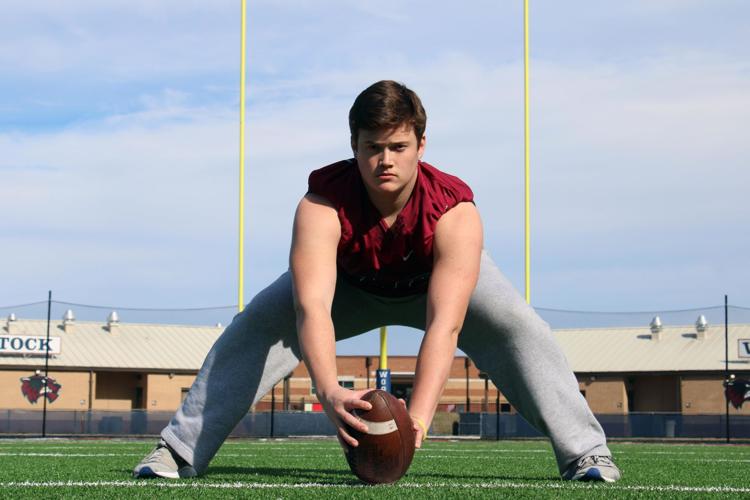 Cox, one of the nation's top-rated long snappers, chose Mississippi State over Alabama, Arkansas and Georgia Southern, among others. He said an opportunity to play early was a deciding factor in his decision to sign with the Bulldogs, along with the excitement brought on by the hiring of new coach Mike Leach.
"It's going to be fun," Cox said. "There's never going to be a dull moment. I know (Leach has) been successful at Texas Tech and Washington State, and he's going to score a lot of points."
Sequoyah had three players sign to continue their playing careers. Grant Gibson signed with Cumberlands, Christian Hodgins signed with Huntingdon and Myles McGee signed with Northern Illinois.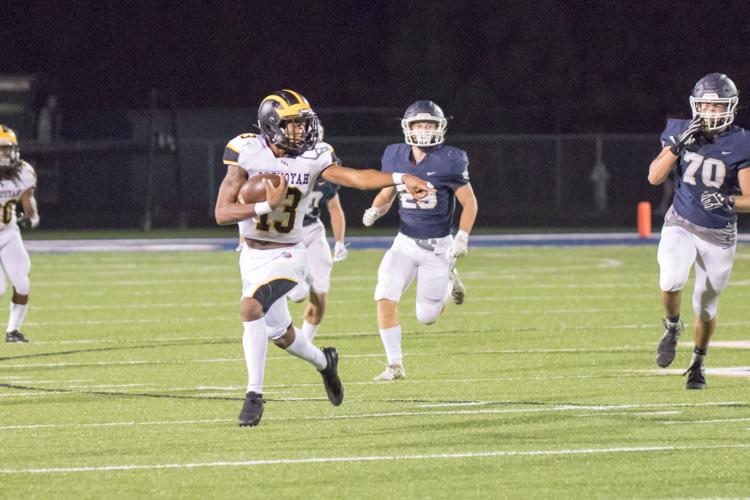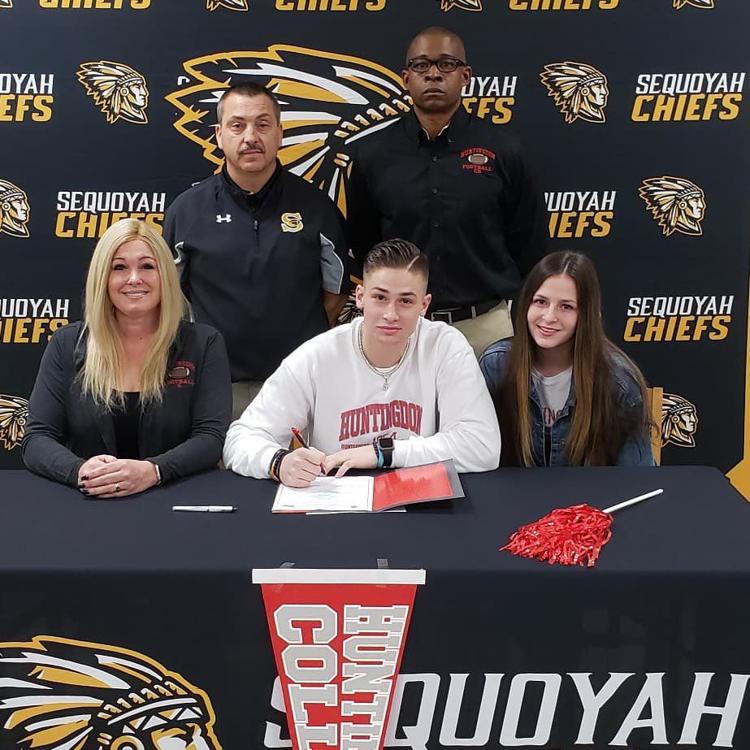 Hodgins, who will play wide receiver at Huntingdon, said it was the daily battles in practice with McGee which helped him achieve a dream he has had since an early age. McGee signed as a defensive back for Northern Illinois.
"It was iron sharpening iron," Hodgins said. "We really went after it, and I honestly I think that's what helped turn us into the players we are today."
Hodgins said he is excited to play in the spread offense at Huntingdon, a Division III program in Montgomery, Alabama, and appreciated the years of hard work that culminated Wednesday.
"It was a big morning and a big day," Hodgins said. "A lot of commitment and dedication and work went into it. I'm excited to go in there early and be able to impact a great winning program. This is everything I have worked for since I've been 6 years old."
Gibson will join a Cumberlands team that finished last season 10-2. He chose the Patriots, a rival of Reinhardt in the NAIA's Mid-South Conference, over 15 other offers and said he did not yet know whether he will play inside or outside linebacker at the next level.
At the end of the day, another opportunity to strap on a helmet was the most important thing for Gibson.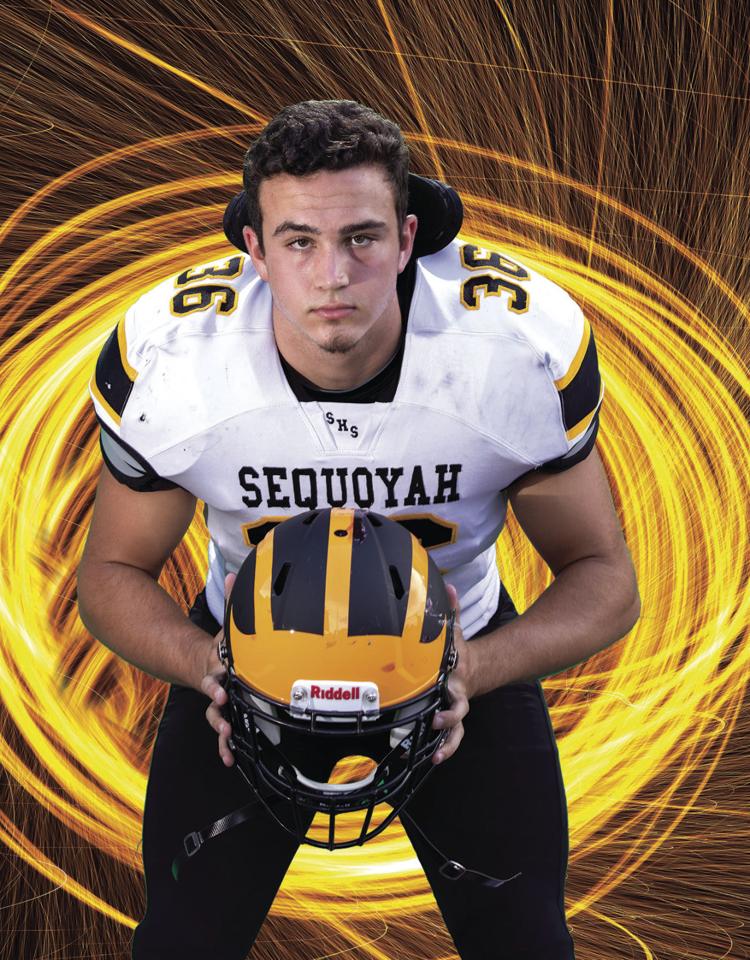 "College football was kind of a thing I grew up with and has been in my family as long as I can remember," Gibson said. "It's a good way to keep you out of trouble, but, honestly, it's about the bond you have with your teammates. I just really enjoy playing, and I'm going to play as long as I can."
Etowah had a pair of linemen sign Wednesday. Offensive lineman Porfirio Acosta signed to play at Wingate, while defensive lineman Raymone Devezin will continue his playing career at West Georgia.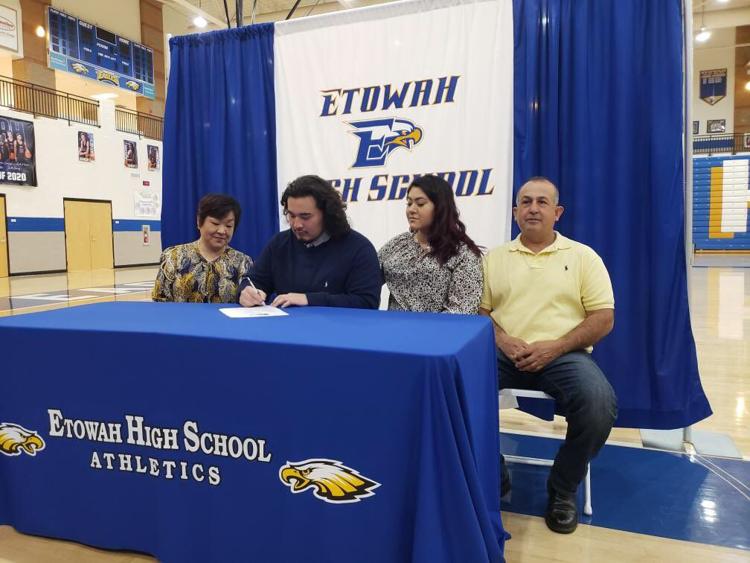 Acosta said other offers were out there for him, including walk-on opportunities at bigger programs, but an official visit in early January sealed his decision to sign with the Division II program in North Carolina.
"I'm excited about the new friendships, growing as a person and leaving with a good degree. I want to get my MBA in finance," Acosta said. "It was a very exciting day for me and my family."
Devezin followed in the footsteps of his older brother, Tyray. A 2017 Etowah graduate, Tyray Devezin has played running back at Mercer for the past three seasons, and Raymone said it was watching his older brother which inspired him to keep working on his game.
"Honestly, when I was younger, I looked at how much bigger everyone was, and I didn't think I was even going to be able to make it in high school," Devezin said. "I don't know why I ever doubted myself as a kid because everyone grows. Watching my older brother drove me because I saw how much the game inspired him and how much it changed his life."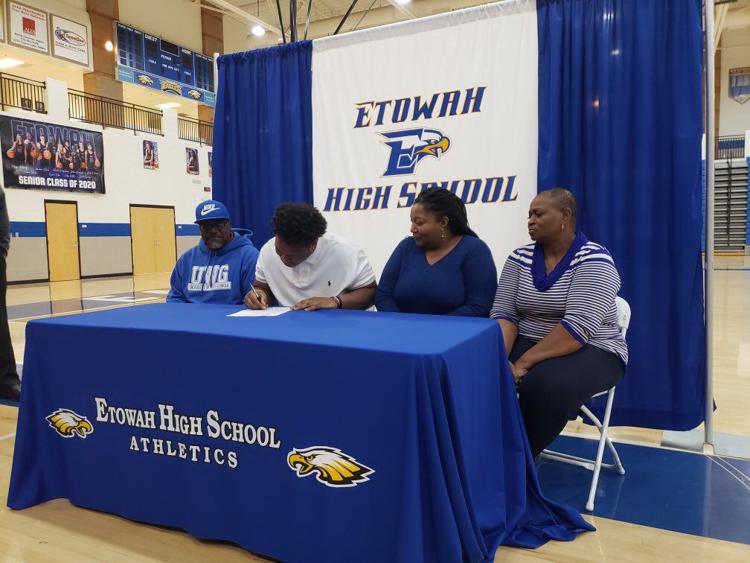 Cherokee's T.J. Parks will join Creekview's Ethan Dirrim at Mercer under new coach Drew Cronic, the former coach at Reinhardt. Parks said the signing came more as a relief than anything else.
"It really helped get rid of so much stress," Parks said. "I had no clue where I was going to go until Mercer came around in early January, and I didn't commit until this week."
Parks will join the Bears as a preferred walk-on after receiving a full academic scholarship this past fall. Parks earned first-team all-county honors as a defensive lineman this past season and said the prospect of testing himself at the next level is what excites him most about college.
"Honestly, just the challenge is what excites me," said Parks, a 6-foot, 270-pound defensive lineman. "I'm always looked over because I'm shorter. Other colleges always looked at me as being too small, so I'm excited to see what I can do."