The King's Academy boys basketball team is hoping that the third time will be the charm.
King's Academy (23-7) beat Cumberland Christian 59-50 on Thursday night in the semifinals of the Georgia Association of Private and Parochial Schools state tournament. The win advanced the Knights to the GAPPS state championship for the third time, and coach Brett Hereth is hoping to finally bring the championship trophy back to Woodstock.
"We lost by 11 in 2010, and we lost by three in 2015," Hereth said. "The guys were excited to beat Cumberland Christian, but they were pretty upset that we didn't close the game better. They've been very focused because, last year, we lost in the final four. When I came into the locker room, the first thing I heard was talk about winning the next one."
The King's Academy will face Acworth's Cornerstone Prep (26-6) in the championship game, which will tip off at 7 p.m. Saturday at First Presbyterian Day School in Macon. It will be the third meeting this season between the teams, which split the first two games.
Cornerstone Prep won 48-47 on Jan. 13, while King's Academy won 70-49 on Jan. 30. The teams play in Region 1, which, along with Cumberland Christian, produced three of the four teams in the GAPPS semifinals.
"If you look at the four teams that were in the final four, we all played a solid amount of GHSA competition," Hereth said. "I think there's no doubt that playing a tough schedule early prepared us for a deep run."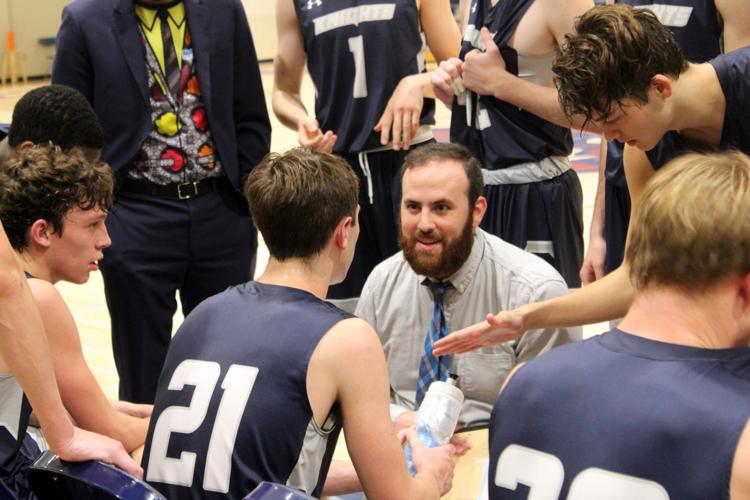 Caden Palmer scored 12 points to lead King's Academy over Cumberland Christian. The senior also finished with 13 points and 10 assists in the Knights' quarterfinal win over Sherwood Christian, while fellow senior Drew Conroy finished with 20 points and 13 rebounds.
Senior Brock Hoover has been another key piece for King's Academy this season and is shooting a team-leading 38% from 3-point territory.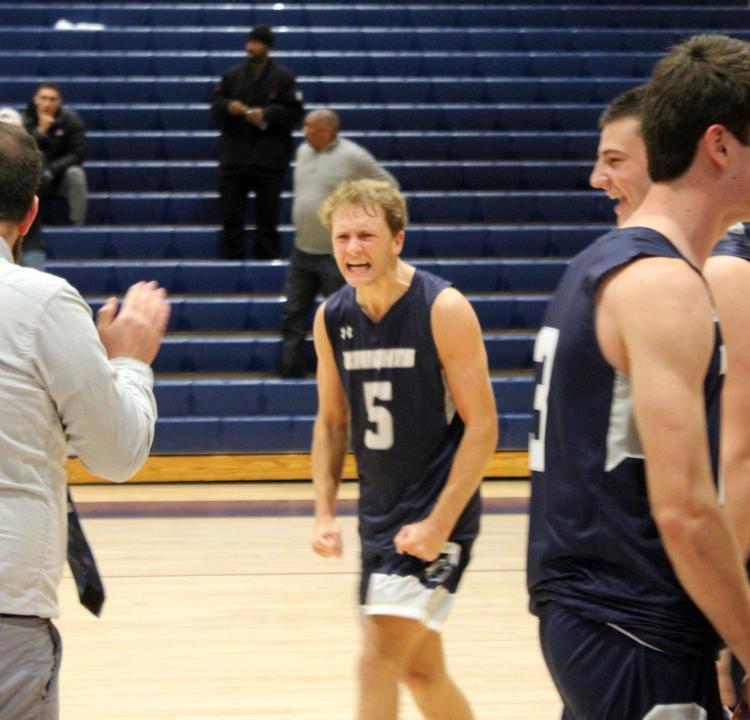 The matchup with Cornerstone will pit opposing styles against one another as King's Academy is led by its outside shooting — the team is shooting at a 36% clip from 3-point territory — while Cornerstone is led by an inside attack featuring junior Austin Redd.
Hereth said he has been pleased with his team's defensive effort since the Christmas break and added it will take another solid defensive performance to beat Cornerstone for a second time.
"We've held nine of our last 13 teams to under 30% shooting," Hereth said. "We made some adjustments with strategies over the break and kind of built our defense around those strengths. (Cornerstone Prep) is a very good team, very well-coached. They've really done a great job building over the past couple years and we're really going to need to control the paint defensively. That's kind of their game is get it inside."
King's Academy has won state titles in football and baseball, but bringing a state title back for basketball would mean a lot according to Hereth. The Knights have been a consistent winning program over the past decade, with 11-straight 20 win seasons.
A state title would be a cherry on top and the culmination of years of hard work.
"I think it'd be huge for us," Hereth said. "For years basketball has been the overlooked sport at King's. It's been more football and baseball. We were kind of the first ones to branch out and play the GHSA schools, and if we were to win, it would be a state championship for a lot of guys — not just this year's group."