Former Cherokee High School standout running back Brittain Brown has found himself a new home.
The 2016 Cherokee graduate announced Tuesday that he would be leaving Duke for UCLA as a graduate transfer. Brown entered the NCAA's transfer portal earlier this month and drew interest from California, Vanderbilt and West Virginia, among other programs, but last weekend's visit to Los Angeles cemented Brown's decision and his finalized his cross-country move.
"With my circumstances of being a fifth-year senior, once I took a visit up there and talked with (coach) Chip Kelly, I felt like it was the right fit for me," Brown said. "Thaddeus Lewis, their offensive analyst, reached out to me, and so did a few more schools. I could have taken a few more visits, but I didn't want to waste anyone's time with all that."
After redshirting in 2016, Brown amassed 1,344 total yards and 11 touchdowns over three seasons at Duke. His redshirt freshman season of 2017 was his best as he rushed for 701 yards and seven touchdowns on 130 carries. He also added 14 receptions for 161 yards.
Injuries plagued the 6-foot-1, 205-pound Brown over the next two years, but he is hoping to make the most of new opportunity at UCLA.
Brown entered the 2019 season as a preseason candidate for the Doak Walker Award as the nation's best running back, but a shoulder injury caused him to miss the final nine games. He underwent surgery in October and was granted a medical waiver for a sixth year of eligibility from the NCAA, meaning he has two seasons remaining to play at UCLA.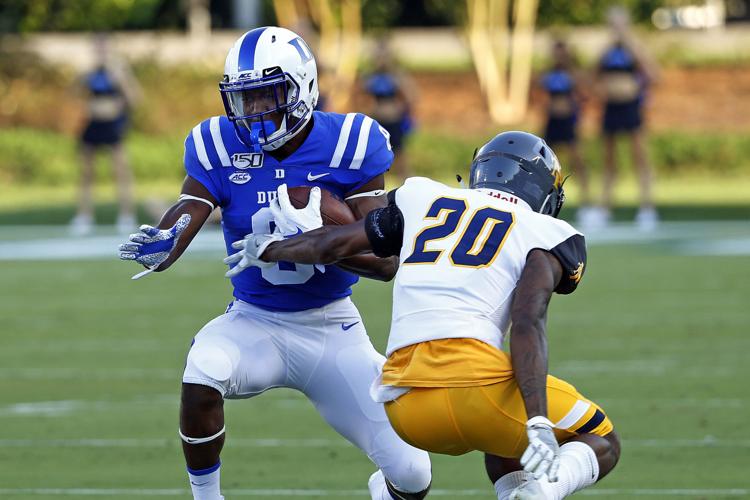 "Everything didn't happen as I would have liked on the field, but it was definitely a good four years at Duke, and I have no regrets about coming here out of high school," Brown said. "School went great and I met some great people. It was kind of hard thinking about the pros and cons of transferring. It's tough going from somewhere where you've already proven what you can do, but at the end of the day, after I talked with my friends and family, I made the decision that I felt was best for me."
Brown will join a UCLA program that finished 2019 with a 4-8 record. He could step in as a replacement for leading rusher Joshua Kelley, who totaled 1,060 yards on 229 carries as a redshirt senior.
Brown still has strong ties to Cherokee, with younger sister Chatham a senior guard for the Lady Warriors' basketball team. Older brother Blace played football at Troy and saw action in two games this past season for the Saskatchewan Roughriders of the Canadian Football League.
Brittain Brown said he still speaks with Cherokee football coach Josh Shaw occasionally and holds his old coach in high regard.
"Coach Shaw, that's my guy," Brown said. "I'm trying to ball out for everyone back home."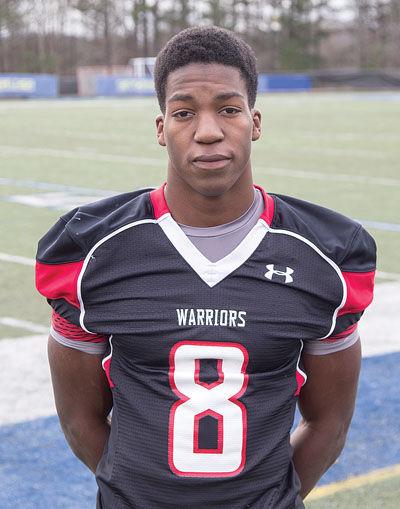 Brown will graduate from Duke in May with a bachelor's degree in computer science and sociology. He said he plans to look at UCLA's graduate school options once he reports to campus this summer and is excited about the prospects of playing in the Pac-12 Conference.
"I'm very excited about the whole thing," Brown said. "It's going to be a different experience. I've got a couple friends out there in the Pac-12 who play defense, too, so it'll be fun to go up against them. I know Chip Kelly likes to run the ball and, hopefully, I have a pretty good season. Then, it's every players dream to make the (NFL)."