CANTON — It didn't take long for the Wolverines to assert themselves and once underway it was a difficult undertaking for the Warriors.
Woodstock defeated Cherokee 17-3 on Friday night at Tommy Baker Field in a game that saw a running clock for nearly the entirety of the second half. The Wolverines (5-2, 1-0 in Area 5) scored their first goal less than one minute into the game when senior Sam Snyder beat Cherokee junior goalkeeper Davon Painter and soon thereafter the onslaught was on. The win helped Woodstock open Area 5 play on a positive note while Cherokee (1-5, 0-2) dropped its fifth straight contest.
Even in victory, Woodstock coach Pete Manderano saw room for improvement.
"I saw some good ball movement and some good stuff from the defense but I thought we were sloppy at times too," Manderano said. "We're going to have to start picking it up once Area games come through and move on from this one. The goals I liked tonight are the ones where we used ball movement to find guys on the crease or finding guys on the backside because it shows our kids are heads up and moving the ball."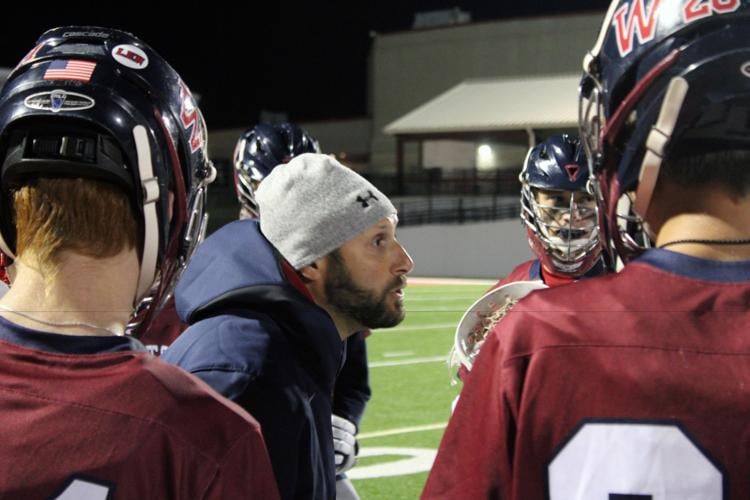 Eight different players scored goals for Woodstock as the Wolverines picked apart the Cherokee defense from the opening moments of the game. Sophomore Benji Shackleford scored Woodstock's third goal but it was his ability on face-offs which helped keep the Wolverines' offense rolling.
Shackleford won 92% of his faceoffs in the game (13-for-14) while adding two goals and two ground balls. On the season, Shackleford has won 64% of his face-offs (68-for-106).
"Benji has been tremendous for us this season," Manderano said. "He's not a FOGO (face-off/get off), he's a face-off guy who's playing offense for us. For him to have the percentage he has winning face-offs and then also be a contributor on offense is huge."
Time and again, winning face-offs would lead to another attack for Woodstock and Shackleford's teammates looked eager to help support the offense. Stefan Duckett and Snyder scored the next two goals, both occurring following perfectly placed passes across the Cherokee defense. It was a trial by fire for Painter who was starting his first-ever varsity game in goal for the Warriors.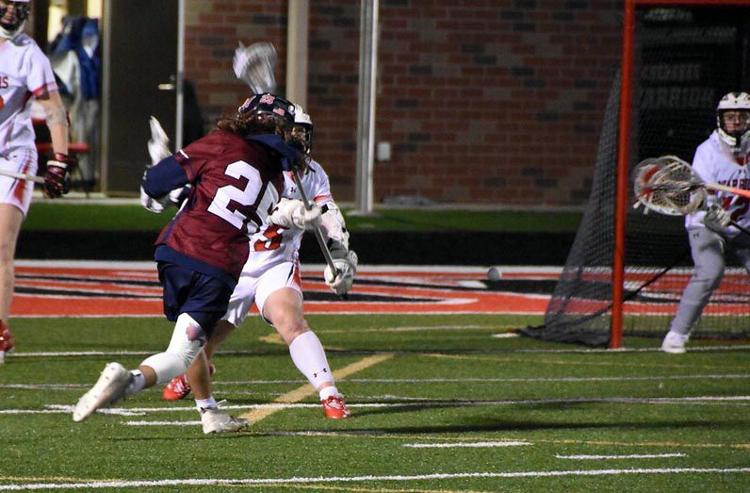 Cherokee senior Crew Whitmer scored late in the second quarter to break up a 7-0 Wolverines' scoring run but Woodstock senior Wyatt Graham promptly answered with an end-to-end transition goal of his own. Graham finished with one goal, one assist and four ground balls and Woodstock led 10-2 at halftime.
"Obviously we had hoped to be a little more competitive but we give Woodstock a lot of credit as well," Cherokee coach Julian Woodward said. "We just have to keep getting our young and inexperienced guys reps and keep trying to correct a lot of the mental mistakes that are costing us in every phase."
Woodstock continued the offensive assault in the second half but began to pull a number of starters as the game progressed. Snyder finished with a team-high four goals and three assists while Duckett finished with three goals, one assist and five ground balls. It was the most goals scored in a game this season for Woodstock as the Wolverines now average 11 goals per contest.
For Cherokee, Davis Alexander and Mitchell Burke also scored goals with Jackson Gunnell and Gunnar Fagerstrom adding assists.
"I thought it was awesome tonight but I still think we need to get our stick skills better both offensively and defensively," Snyder said. "I think our chemistry is building on offense, we work a lot on figuring out where the slide is coming from so I think that's helping. We still need to be more together as a unit though, because I think that's the most important part."