Two Cherokee County programs will aim to take one more step towards playing for a state championship but the two programs will bring vastly different experiences to the table on Tuesday night.
Cherokee's Lady Warriors (27-2) will host North Forsyth (27-2) at 7 p.m. on Tuesday and will represent Cherokee County as the only girls team remaining in the state tournament. Cherokee advanced to the state semifinals last year and is no stranger to postseason basketball as Cherokee County's most accomplished basketball program with six state titles in its history.
Tuesday's game will be a rematch of a game earlier this season in which North Forsyth defeated Cherokee 68-60, handing the Lady Warriors their only in-state loss of the season.
"We knew how good they were heading into that first game, they didn't really surprise us," Cherokee coach Matt Cates said. "They're an explosive offensive team and they can score in bunches. I expect it to be another fast-paced game."
The Lady Warriors will be playing in their third consecutive state quarterfinal and will hope to advance to their second straight semifinal. Cherokee is riding a 15-game winning streak after 74-53 win over Grayson last Thursday and a 71-35 win over Newnan in the first round.
Cherokee senior Sydne Watts scored a team-high 22 points last week against Grayson and the experience of the Lady Warriors, along with the home court advantage, could play a key factor in this matchup. Alongside Watts, Ashlyn Andrus and Chatham Brown have helped lead the Lady Warriors this season. Andrus scored 19 points against Grayson while Brown finished with 16.
"We expect it to be packed," Cates said. "Big crowds are nothing new for Cherokee and they travel really well so I expect it to be standing room only."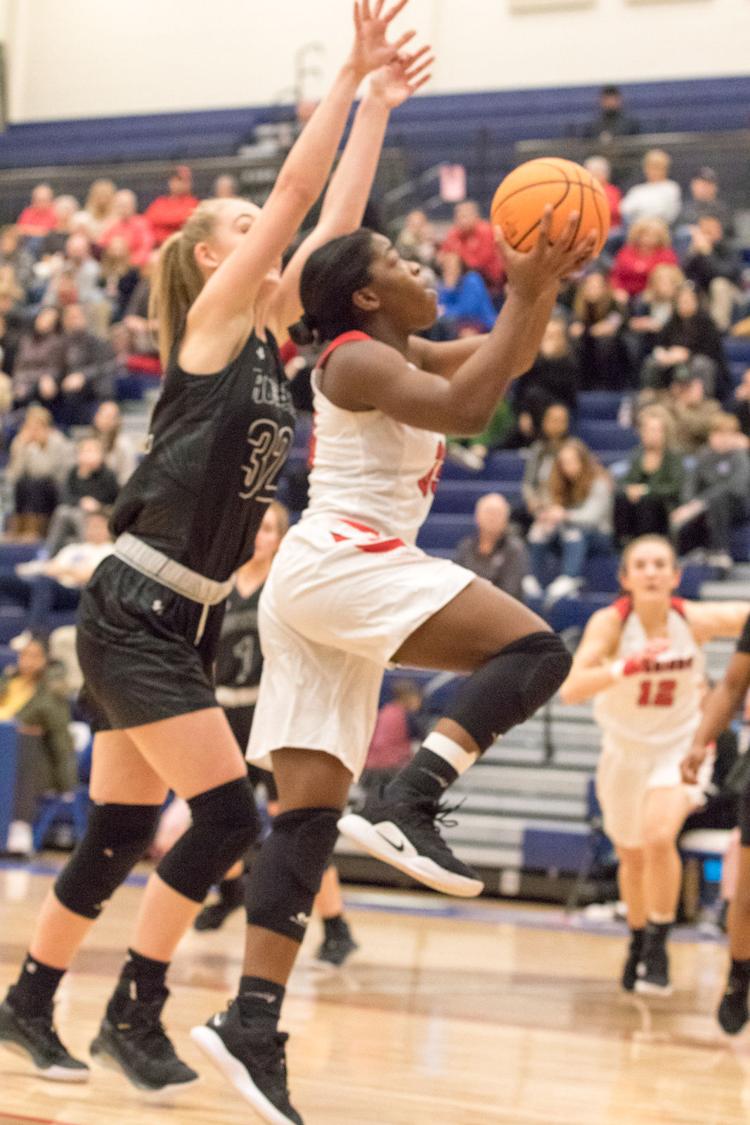 North Forsyth also has six seniors on its roster but Ansley Allen and Caroline Martin have been the engines for the Lady Raiders. Both Allen and Martin have helped lead North Forsyth to a third consecutive region championship and a current 18-game winning streak. North Forsyth also saw major contributions from senior McCall Thomas and sophomore Anna Gliatta last week's 56-50 double overtime win against North Cobb. Thomas scored a team-high 18 points while Gliatta finished with 10 points.
The Lady Raiders knocked off Lakeside-Dekalb 68-46 in the first round.
"(Allen and Martin) are their two main ones but they have a bunch of other kids who can score too," Cates said. "They just play good solid team basketball offensively and they're solid defensively too."
After Cherokee's win over Grayson last week, Cherokee senior Chatham Brown said there was added motivation to win because a potential rematch with North Forsyth loomed as a possibility. According to Cates, a chance to move on to the state semifinals is the only motivation needed.
"I don't know if we really use the revenge factor," Cates said. "That first game was a long time ago at Thanksgiving. Both teams know each other really well and iron sharpens iron. There's no extra motivation needed."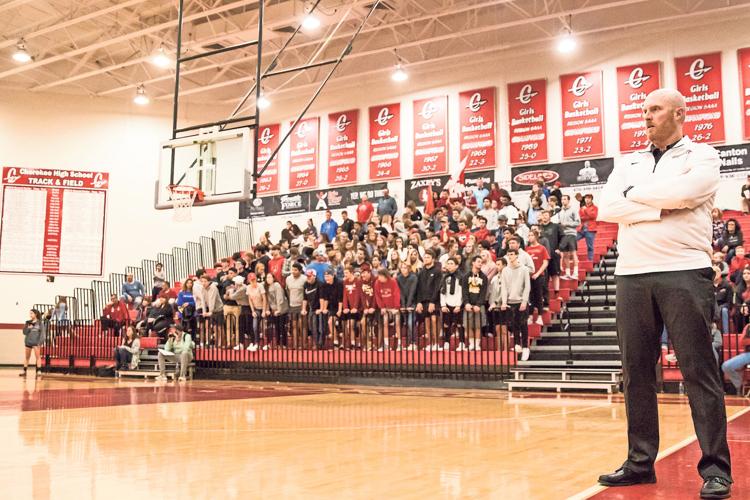 On the boys side, Sequoyah will be in uncharted territory.
The Chiefs won 61-56 last Thursday at Richmond Hill to advance to the state quarterfinals for the first time in program history. It was the second consecutive road victory for Sequoyah who will once again look to win on an opponent's home court this week when the Chiefs (24-5) tip off at 7 p.m. on Tuesday at Chattahoochee (22-7). Sequoyah's ability to win on the road is nothing new as the Chiefs hold a 12-1 road record this season.
"One thing is we have experience," Sequoyah coach Allen Carden said. "These kids have played a lot of basketball. Defense and rebounding travels and we've rebounded and played stellar defense the last two games."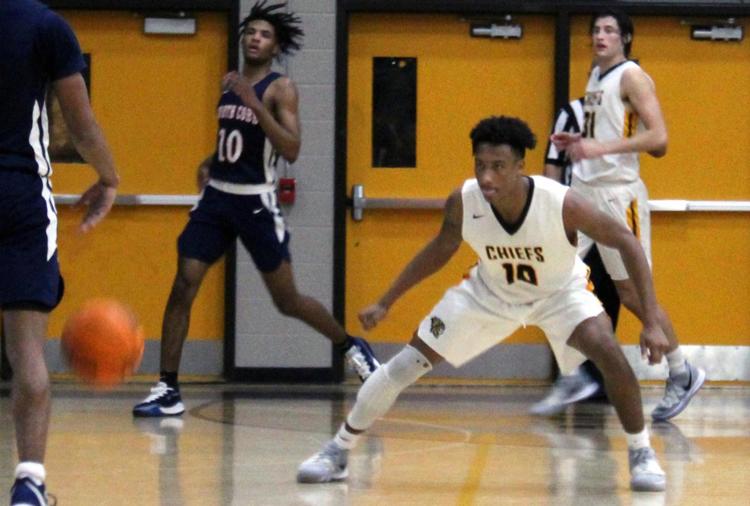 Sequoyah won 63-53 at Gainesville in the first round and has been tested more than once this season in a region containing South Cobb (27-2) and Allatoona (18-11), both second round state playoff teams. Along with Sequoyah, South Cobb is the only other Region 6AAAAAA team remaining in the tournament.
Chattahoochee won the Region 7 championship and defeated Heritage (Conyers) 73-68 last week after knocking off Alexander 69-66 in the first round.
Similar to Cherokee's girls, Sequoyah has an experienced veteran group with seven seniors and two juniors on its roster.
Donovan Shipp helped lead the way last week with 18 points in the win over Richmond Hill and has been one of the key pieces for the Chiefs this season. A four-year starter for Sequoyah, Shipp has an impressive 3:1 assist-to-turnover ratio this season and leads Cherokee County with 6.4 assists per game.
"At any level, the teams that win these big time games have great guard play," Carden said. "Donovan is as experienced as any guard in the state. He played one of his best games last week and really controlled the game. He's been through the wars he knows what to expect. He doesn't get the notoriety as the other guards around the state but he's every bit as good."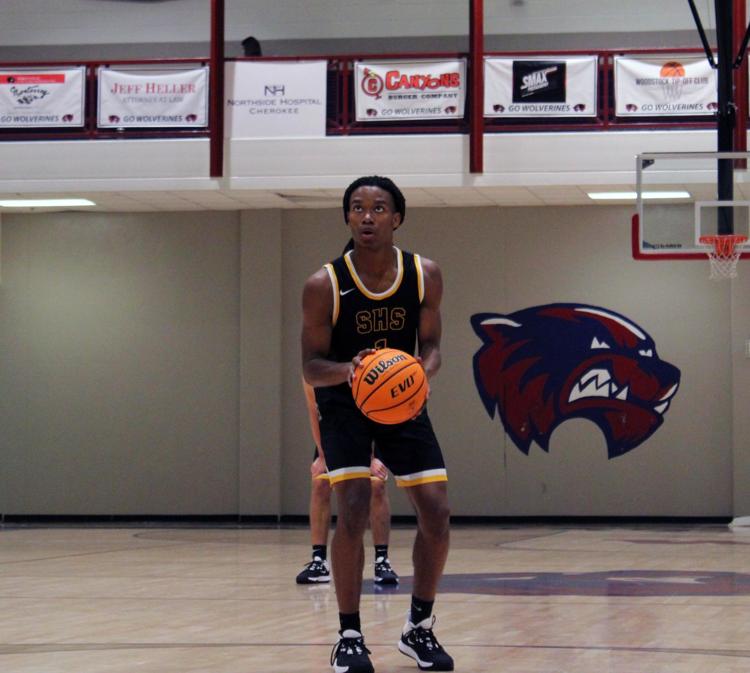 Chattahoochee also boasts an experienced roster of its own with another point guard who's been receiving high praise. A.J. White scored 31 points in the Cougars' 73-68 win over Heritage (Conyers) last week and is flanked by seniors Cameron Sheffield — a Rice University commit — and six-foot-eight-inch forward David McDaniel.
White, a junior, scored 23 of his 31 points in the second half against Heritage and Sequoyah will need to attempt to control the explosive guard if they hope to advance to the state semifinals. Expect Sequoyah senior Myles McGee — a Northern Illinois football signee — to help out defensively against White but Carden said attention needs to be payed to Sheffield and McDaniel as well.
"It's A.J. (White) and Cam Sheffield, they're both very good," Carden said. "But you can't put all your effort into stopping one because the other one is capable of scoring 40 points. We've got to do everything we can do have a chance. You can't have any gimmicks anymore, everyone knows what to expect."
Chattahoochee is riding a 10-game winning streak while Sequoyah has won its last three after falling to Allatoona in the region tournament. Both teams average at least 70 points per contest so expect a fast-paced game with plenty of points. Both teams also shoot plenty of 3-pointers and whichever side can find it's stroke from beyond the arc may find itself in Buford at the state semifinals next week.
"This is probably beyond everybody's wildest dreams," Carden said. "Our kids know what's at state and we're gonna keep the same mantra of trying to go 1-0. There's no difference in every game once the ball goes up, the only difference is what happens surrounding the game. Practice isn't gonna be any different today. We're gonna work on defense, running our offense and rebounding."
GAME PREVIEWS
Girls
Class AAAAAAA Quarterfinal: North Forsyth (27-2) at Cherokee (27-2)
When: 7 p.m. Tuesday
Last meeting: North Forsyth won 68-60 in November
Last season: Both teams advanced to state semifinals
This season: North Forsyth won Region 5, Cherokee won Region 4
Key players: Cherokee — Sydne Watts (senior), Ashlyn Andrus (senior), Chatham Brown (senior), Kate Johnson (junior); North Forthsyth — Ansley Allen (senior), Caroline Martin (senior), McCall Thomas (senior), Anna Gliatta (sophomore).
Boys
Class AAAAAA Quarterfinal: Sequoyah (24-5) at Chattahoochee (22-7)
When: 7 p.m. Tuesday
Last season: Both teams were eliminated in the second round of state playoffs
This season: Chattahoochee won Region 7, Sequoyah finished third in Region 6
Key players: Sequoyah — Donovan Shipp (senior), Jacksen Greco (senior), Myles McGee (senior), Dashaun Robinson (senior), Ayden Watson (junior); Chattahoochee — A.J. White (junior), Cameron Sheffield (senior), David McDaniel (senior).