With the first few games of the season already under their belts, Cherokee County's boys lacrosse teams may already have a sense of themselves in 2020.
Three teams advanced to the state playoffs last season, with Etowah claiming its first area championship and advancing to the quarterfinals, the furthest of any county team. Woodstock advanced to the second round, while Creekview was eliminated in the first round of the state playoffs.
Etowah lost a number of key pieces from last year's team, including two-time Cherokee Tribune Player of the Year Justin Sherrer, but Mike Cintineo should once again field a team capable of challenging for an area championship.
Etowah, which was dominant against Area 5 competition last year, winning by an average score of 19-3, is 2-0 to start the season after winning 11-2 against Kell and 13-2 against North Atlanta.
Juniors Hunter Coleman, Brayden O'Neill and Carson Reeder will likely step into leadership roles, while senior Andrew Graner returns at goalkeeper.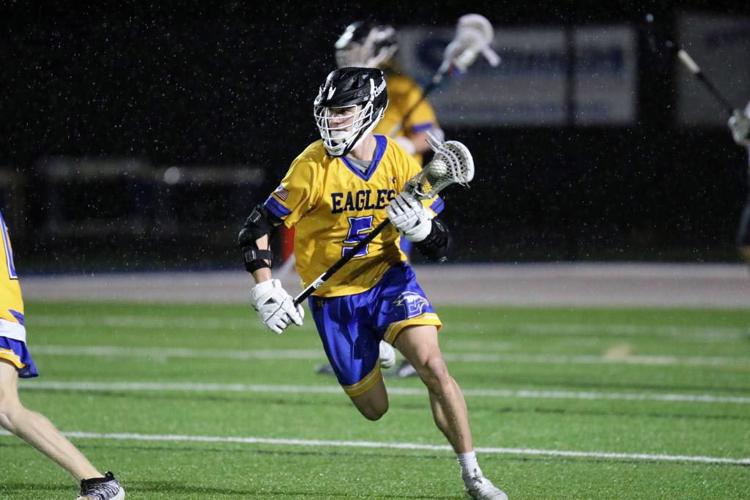 Towne Lake rival Woodstock begins the season with high hopes of its own.
Third-year coach Pete Manderano will have his most experienced team since taking over and his players said preseason expectations have changed compared to three years ago.
"He's changed the whole culture," senior Wyatt Graham said. "We have a winning mentality now. We're working a lot harder. Our conditioning has gone from running two laps around the school before practice to now we're working all offseason. I'm having a lot more fun with it, too. I'm closer with the guys on the team now than I ever have been."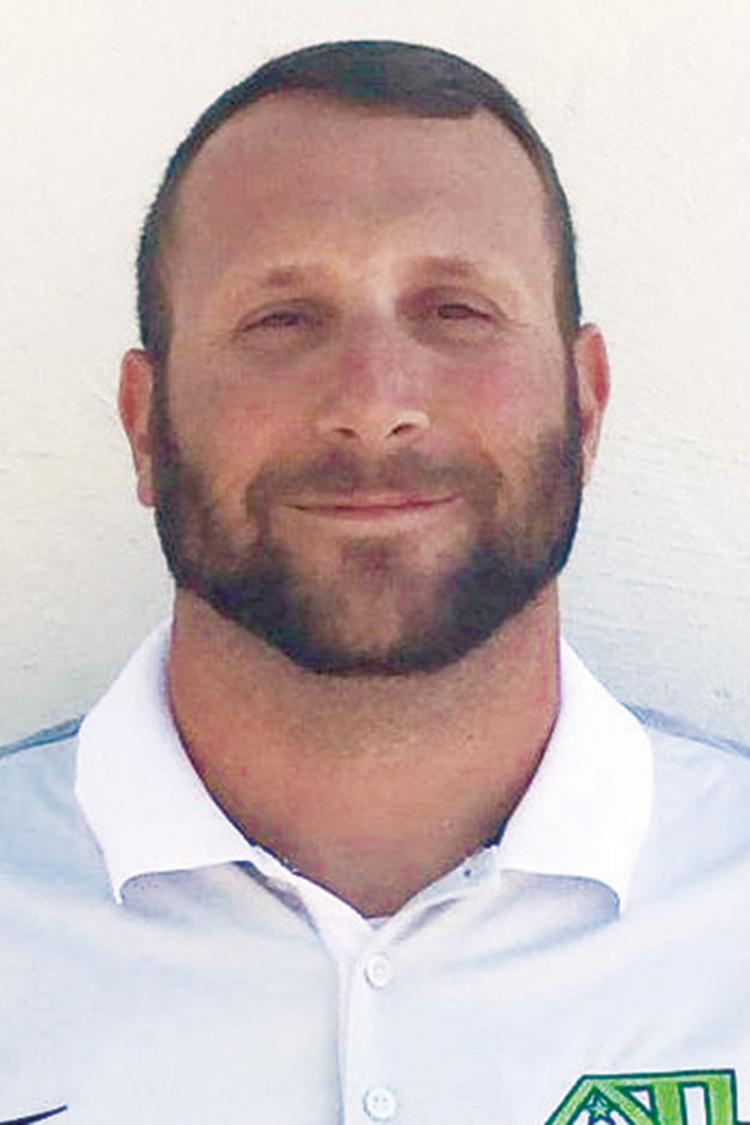 Graham and Stephan Duckett are both committed to playing college lacrosse, and Manderano said the example set by the team's seven seniors has set a good example for the younger players. Sophomore Benji Shackelford has shown signs of being an explosive goal-scorer and a good all-around player.
Woodstock is also 2-0 to start the season, with a 13-3 win over Forsyth Central and a 6-4 win over Peachtree Ridge.
River Ridge finished one game out of the playoffs in 2019, but it finished with a winning record for the first time in program history. Coach Hunter Alexander welcomes the return of two key pieces, Jackimo Corradino and Zander Hattersly, who missed last season due to injuries.
Despite falling 10-9 to Carrolton in the season opener, Alexander said he is optimistic about the Knights' offense after averaging 3.6 goals per game in area competition last year. Senior Lucas Webb also returns as goalkeeper.
Creekview coach Matthew Renney returns for his eighth season and will have a dominant goal-scorer at his disposal once again.
Last year as a junior, Pierce Quarles scored 69 goals while adding 37 assists. The goals were a single-season team record, and coupled with what Renney called the "best all-around defensive unit" the program has had, there is reason for optimism.
Creekview started this year with a 17-9 win over Denmark.
After the best season in program history in 2018, Cherokee struggled with roster attrition and injuries last spring. However, increased participation numbers within the program, along with returning experience, has coach Julian Woodward feeling optimistic heading into the 2020 season.
Crew Whitmer returns as a four-year starter and should lead a balance of returning players and newcomers for the Warriors, who started this season 2-0 with a 6-2 win over Wheeler and a 21-5 drubbing of Sprayberry.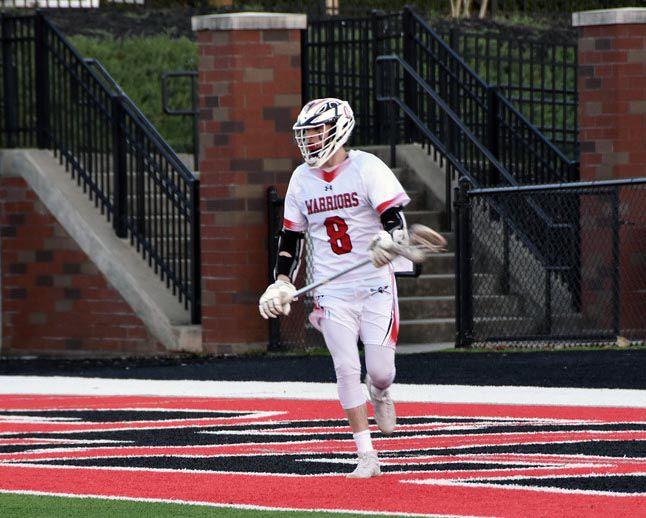 Sequoyah, which went winless in Area 6 last year and is still looking for its first playoff appearance, will look to seniors Max Downs, Riley Gutmann and Zach Hupp to provide leadership this season. The Chiefs, however, have begun the season 0-3, having been outscored 36-4.
Coach: Julian Woodward, sixth season
Last year: 5-13, 1-6 in Area 5
Key Returners: Crew Whitmer (senior), Davis Alexander (senior), Gatlin Ashley (senior), Ty Swanson (senior), Gunnar Fagerstrom (junior)
Key Newcomers: Mitchell Burke (freshman), Jackson Gunnell (sophomore), Sam Hardin (junior)
From the box: "In terms of program development, we've gone from 20 some odd guys coming out for lacrosse every season to over 50 this season," Woodward said. "We have a good balance of young talent in our freshman and sophomore classes, along with returning depth and experience in every key position in the junior and senior classes. I expect that we will be significantly improved from last season, but we also have a long way to go towards maximizing our potential and becoming the best version of ourselves that we can be."
Coach: Matthew Renney, eighth season
Last year: 11-6, 3-3 in Area 6, eliminated in the first round of the state playoffs.
Key Returners: Pierce Quarles (senior), Gage Mugge (sophomore), Zach Pearce (senior), Ty Hubert (sophomore)
Key Newcomers: Isaac Hubert (freshman)
From the box: "The goal and expectation is to make the state playoffs for the fourth year in a row," Renney said. "Our team is pumped up and ready to win some playoffs games this season. I believe we have the best all around defensive unit we have ever had. We have built some good depth at every position. Pierce Quarles will lead the offensive unit and looks to break his own single season scoring record. However, in our first game this season we had seven different players score a goal and showed lots of good movement. We are looking forward to a great season."
Coach: Mike Cintineo, seventh season
Last year: 18-2, 7-0 in Area 5; eliminated in quarterfinals of state playoffs.
Key returners: Carson Reeder (junior), Hunter Coleman (junior), Brayden O'Neill (junior), Gabe Turner (senior)
Key Newcomers: Sam Nash (junior), Andrew Graner (senior), Payton Shillcutt (junior)
From the box: "After losing a lot of key contributors from the 2019 squad, we are looking forward to forging a new journey with this young group," Cintineo said.
"We have a tough non-area schedule at the beginning of the season, then get into area play where we hope to defend our area title. We strive to improve every day in practice, handle adversity and get better as the season goes on."
Coach: Hunter Alexander, second season
Last year: 8-7, 3-4 in Area 5
Key returners: Lucas Webb (senior), Ethan Lux (senior), Patrick Hopkins (junior), Alex Cudabac (junior) Connor Gross (junior) Andrew Sehorn (junior), Cameron Smith (senior), Liam Bruton (junior)
Key Newcomers: Zander Hattersly (junior) and Jackimo Corradino (junior), Aiden Ali (senior)
From the box: "This year, having a healthy defensive unit is exciting," Alexander said. "Last year Zander had an ACL tear that kept him out all year and Jackimo was out with a torn labrum. They are physical and raise the level of play of other teammates around them. Offensively, although we have only had one game, I have already seen some guys improve tremendously since last year and I can't wait to see where we are at the end of the season."
Coach: Ben Sparks, third season
Last year: 6-12, 0-6 in Area 6
Key returners: Riley Gutmann (senior), Zach Hupp (senior), Max Downs (senior)
Key Newcomers: Zach Conrad (freshman)
From the box: "Looking to continually grow the program at Sequoyah, and build upon the previous years," Sparks said. "Hopefully make the playoffs for the first time in the program's history."
Coach: Pete Manderano, third season
Last year: 9-8, 4-3 in Area 5; eliminated in the second round of the state playoffs.
Key returners: Wyatt Graham (senior), Stefan Duckett (senior), K.J. Seymour (junior)., Sam Snyder (junior), Benji Shackelford (sophomore)
Key Newcomers: Connor Cvetkovic (sophomore)
From the box: "We were unsatisfied with the end of the season last year and are working to improve on that finish," Manderano said.
"We were excited to get our first playoff win in a while, but feel we didn't play as well as we should have in our last game. We play in a very competitive Area and think that we will be able to compete with the top teams. We are young this year but have some players playing their third season on varsity. We have the most experience we've had since I got here, but still very young. The coaches have worked hard this offseason to get the boys ready. We are happy with their progress so far, but the most exciting part is the boys aren't satisfied either. We have a lot of buy in and can't wait to get things going."