Looking back over his high school career, Sequoyah senior Jacksen Greco has very few regrets.
"I expected it to be amazing, and it was amazing," he said. "The only thing I really wish I did better was my free throws, but there's nothing else I would have wanted to go different."
Greco played limited minutes as a freshman, but over the past three seasons, he established himself as one of the best players to ever play at Sequoyah. In his final season, Greco became the program's all-time leading scorer and helped lead the Chiefs further than they had ever been in the state playoffs.
Greco led Cherokee County in scoring (19.4 points per game) and scored the most points in a single game for any player in the county this season when he finished with 41 in a holiday tournament against Jefferson. Greco also finished with a team-high 25 points in Sequoyah's quarterfinal-round state playoff exit against eventual Class AAAAAA state champion Chattahoochee.
For his efforts this season, Greco is the 2019-20 Cherokee Tribune Boys Basketball Player of the Year.
"I was very excited when I heard — obviously, very happy about it," Greco said. "It definitely was a goal, but it wasn't something I was planning on. I was just playing the game and trying to win it all."
Along with the scoring scored — he finished with 1,752 for his career and 582 for the season — Greco averaged 6.8 rebounds, 2.4 assists and 1.1 steals per game. A left-handed shooter, Greco shot 44% from the field and 40% from 3-point territory this season.
In half the games he played this season, Greco finished with at least three 3-pointers, and he finished 9-for-13 from beyond the arc in his career-high performance against Jefferson.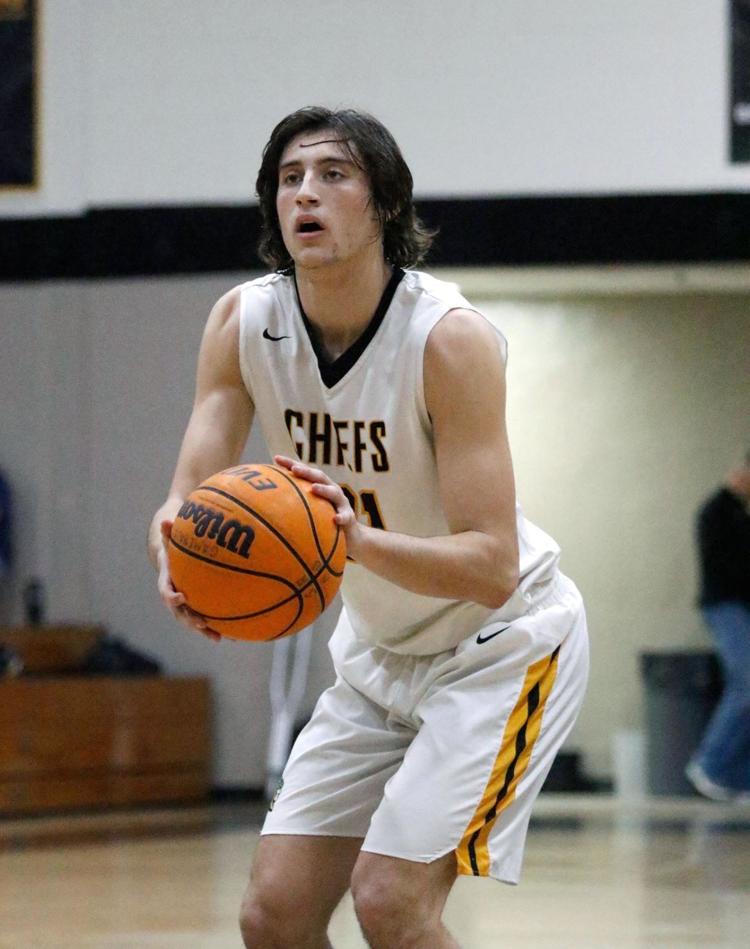 Greco, one of eight seniors on Sequoyah's roster, said the experience of playing with his teammates was what he would remember most from this season.
"It was so fun to come in every day, before and after practice, with everyone," Greco said. "The senior dinners on Thursday night before Friday games and coming back on the bus from Richmond Hill in the state playoffs — it meant the world.
Greco will play next season at Mercer and said his commitment to the Bears was due to the fact they were the first to approach him during the recruiting process. He held offers from several other programs, including Alabama-Huntsville, Florida A&M and North Georgia, but he never wavered once he took a trip to Macon.
"I got the offer, and I don't think it even took me a month to decide," Greco said. "People were telling me to wait because maybe I could get better offers, but I committed at the earliest stage because Mercer believed in me from the jump."
Greco said it was not until midway through his freshman season until he realized what it would take for him to compete on the varsity level. He said he worked hard to prove himself capable of starting for Sequoyah and set the goal of breaking the school record early in his high school career.
Above all the personal accolades, however, Greco reiterated his bond with his teammates. Sequoyah knocked off then-No. 1 South Cobb earlier this season and, one week later, set the program's new scoring mark.
Greco said his teammates and coaches were just as much a part of those accomplishments as he was.
"I have to give a lot of credit to coach (Allan) Carden because he's always been that one who's believed in me, too. The whole coaching staff really," Greco said. "It was really fun this year. Everything was clicking, and I wouldn't want to do it with anyone else."