In a season full of memorable moments, one in particular stood out in Roger Kvam's mind.
"It'd have to be the region championship," he said. "I tried to keep it like all the other games. The kids knew what was at stake."
On Feb. 7 at Walton, Cherokee beat the host Raiders 64-49 to win the Region 4AAAAAAA championship. It was the first region championship in the 64-year history of the Warriors' program.
"When the school hasn't won a region in 64 years, that was probably the great accomplishment for me," Kvam said. "For the kids to have a banner in the gym, I feel blessed to have been a part of that."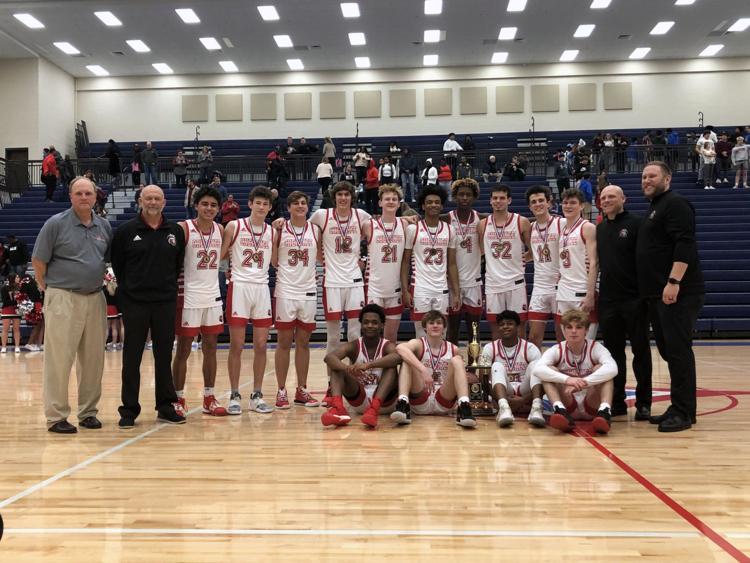 In his 17th season at Cherokee, Kvam accomplished what no coach before him could attain. Along the way, he was named the region coach of the year and reached a personal milestone, notching his 500th career win in a 60-42 win over Westminster in the championship game of the Hounds Holiday Hoops Classic.
It was one of three regular-season tournaments the Warriors won before capturing the elusive region title.
For his personal accomplishments and those of the program, Kvam is the 2019-20 Cherokee Tribune Boys Basketball Coach of the Year.
"It's always humbling," Kvam said. "I felt like we got off to a good start this year, and any award like that is a reflection of the kids. They worked hard every day, and I have great assistant coaches who were fully invested in the team. I'm very blessed with some talented players. I look back with fondness because we played a lot of good teams that ended up having great seasons."
Cherokee beat three teams that finished the season in the top 10 of lower classification, and it went 7-1 against county teams, with the only loss coming to Sequoyah on a buzzer-beating shot. The Warriors won their games by an average margin of 63-50.
During the first two weeks of January, Cherokee lost three of five games, following the team's best start in more than a decade. Entering the back end of region play, Kvam never wavered in his plan. Cherokee won its next five games, en route to the region title.
"We never strayed from the fact we thought we could win in the end," Kvam said. "It's fun to watch the games from the start of the year to the end of the year. I had an idea before the season of how we wanted to play, but we found out as the year went along, some things worked and some things didn't.
"Those were some tough losses, but that's one of the best things about sports, is learning to bounce back. Everyone can deal with winning. It takes a lot of toughness to deal with losing and take responsibility for what you can do to get better."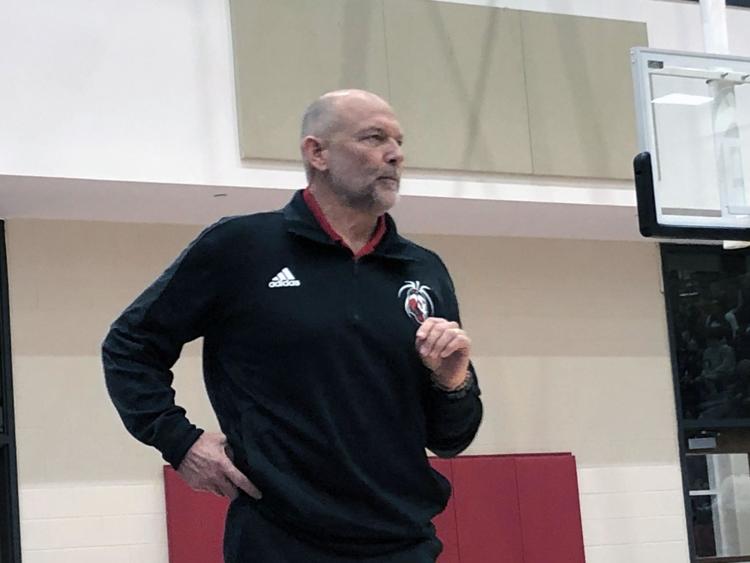 The stops along Kvam's 34-year coaching journey began as a 23-year-old in Clinton, Maryland, and also took him through Massachusetts and Georgia, with posts at Sprayberry and Cherokee. At each stop along his path, he has had players and teams who've left an impact.
Despite a first-round state playoff exit, Cherokee has much to look forward to with a number of talented players set to return next season, including first-team all-county players Taihland Owens and Elijah Tucker.
Still, even with this season's success, Kvam could see where the Warriors missed opportunities.
"You look at those five games we lost and we felt like we could have played better," Kvam said. "We had a lot of kids with experience coming back, but getting talented kids to play together and commit defensively I thought was a big step we took this year. Still, I feel like we're going to be better next year.
"We'll be different, but I think, in some ways, better. Each team is a little different. I love (coaching) and I don't have any foreseeable plans for me to stop at any time soon."