WOODSTOCK — Coffee lovers and doughnut enthusiasts lined up Friday morning as the newest Dunkin' restaurant officially opened its doors in Woodstock.
Dunkin' officials said some guests began arriving shortly before midnight Thursday. By the time the store officially opened at 8 a.m., the line of vehicles stretched through the parking lot and out on Highway 92 and into the neighboring Downsby Lane.
To celebrate the opening, the first 100 guests through the store's drive-thru were awarded free coffee for a full year. Other gifts like a commemorative tumbler and other company-branded items were given out to guests as well.
"We got here at about 6 a.m.," Hannah McKinley said while waiting in the drive-thru. "We wanted to get some free coffee for a year."
Dezah Cannon said she orders Dunkin' on DoorDash twice a week, and was excited to have another location close to her.
"I've been here maybe an hour and a half," Andrew Hong said. "I just thought I'd stop by and check it out. It's good to see new businesses opening up in Woodstock."
Company officials were doubly excited for the event, as this marked the opening of the 1,000th next generation Dunkin' restaurant in America. Located at 8000 Ga. Highway 92, the store offers all of the chain's food and drink items, and will hire 25 people. The "next generation" design is more modern and open than more traditional locations.
"It means a lot to us to be opening this store, to be the 1,000th next generation store," franchisee Abe Khalife said. "The Woodstock community has welcomed us with open arms."
Dunkin' President Scott Murphy said he "couldn't be more excited."
"Everything I've heard about this community, this was the perfect place to locate this store," he said.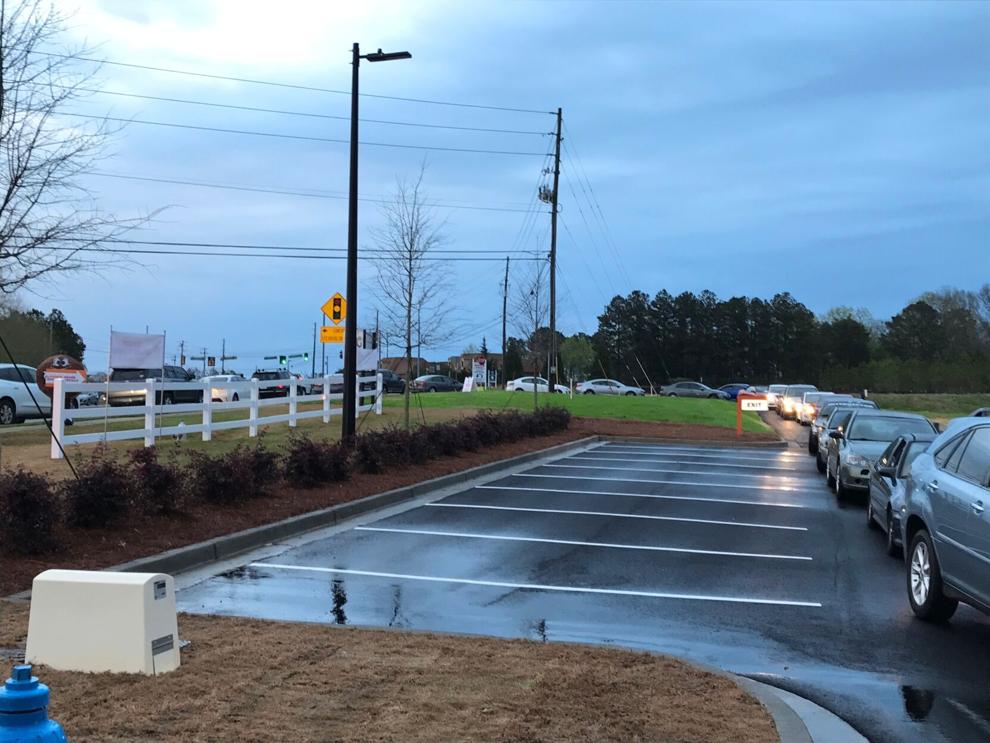 Also at the opening, Dunkin' donated $1,000 to the Northside Hospital NICU — Miracle Babies Fund, benefiting the hospital's premature newborns' families, and donated 1,000 pounds of packaged coffee to the Never Alone food pantry.
The new Woodstock Dunkin' will be open 24 hours a day, seven days a week.
According to a release from the company, next generation stores include a tap system to dispense iced coffee and other cold drinks, glass cases at the counter to display the doughnuts and a dedicated counter spot for mobile pick-up orders. The new stores are also designed to be more energy efficient.