A staple in downtown Woodstock's restaurant scene is undergoing expansion to provide better service to customers and give its staff more room to operate.
Rootstock owners Sean and Anna Daily opened the bar and restaurant in 2017, then called Rootstock and Vine, at 8558 Main St. The business has become a staple of the downtown area, and Sean Daily said that the time had come to make some changes.
"Expansion has always been in the back of our mind, and right now felt like the best time to go through with it," he said. "The main reason for the expansion now is we have outgrown the limited space we have in the building right now. We have a very small kitchen around the same size of a closet, so we want to give our chef and staff a bigger kitchen."
Sean Daily said the idea is to transform the kitchen into a full capacity, modern kitchen that will allow Rootstock to expand its menu, along with an expanded bar.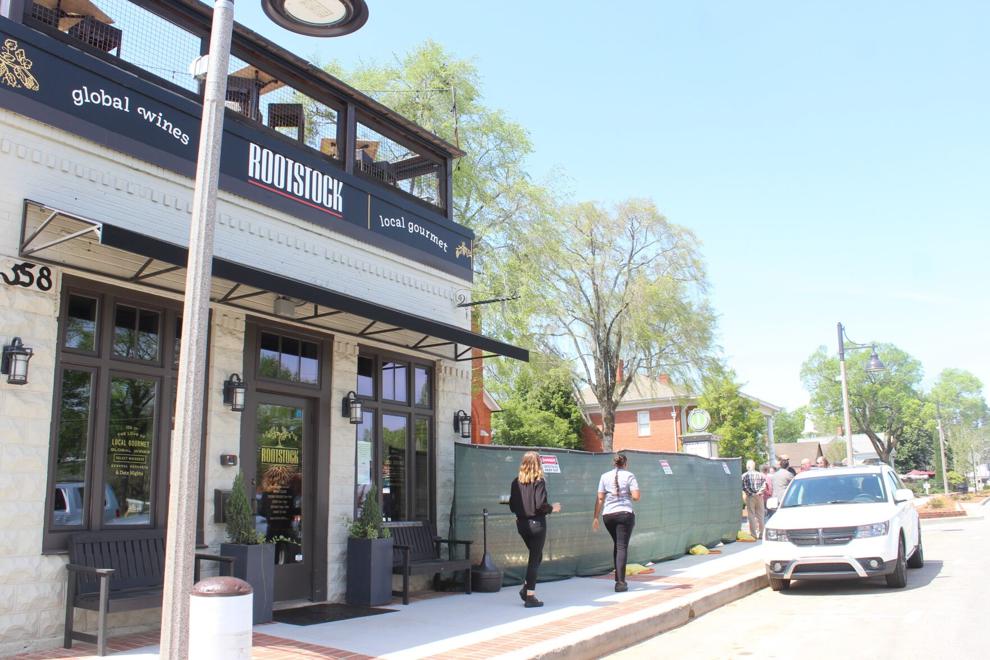 Another part of the expansion will be the creation of an event and entertainment venue due to current restraints caused by lack of space.
"We've always had live music and ticketed events at Rootstock, but we never really had a true stage for artists to play on," Sean Daily said. "Upstairs will incorporate a stage area for the musicians, while also doubling as an event space. Now we can't fit more than 30 people because we have such a small space. We would have to close down one level of the restaurant, but with this expansion that won't be the case anymore."
Sean Daily said having to close the rooftop became an ongoing issue, mainly in the winter when the weather wouldn't allow for outdoor dining.
An additional aspect of the expansion is the addition of a bourbon and whiskey area. This private area will be used for Sean Daily's Woodstock Whiskey Club, which is based out of Rootstock.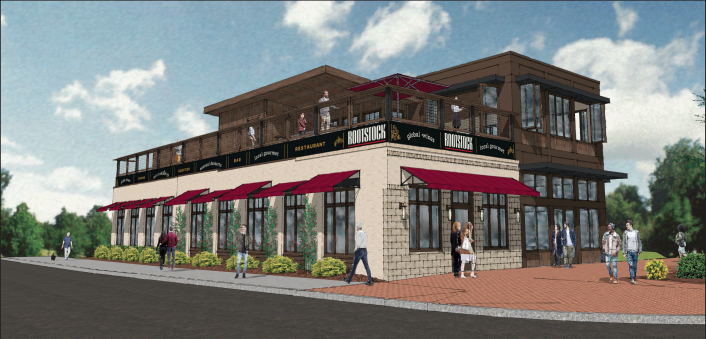 Anna Daily said Rootstock also rebranded itself recently, shortening the name to just Rootstock, and updated the building's sign to make it easier to read. She added that the design and layout of the current space at the restaurant will remain the same.
Steele Fortune, general contractor with Cox and Company, said his team is looking at an approximately 30-week schedule for the expansion, which will double the building's original size.
"Construction on the building started Monday, and we expect the expansion process to be finished by early fall," he said. "The plans are currently in process to close Rootstock for four to six weeks at some point during the construction phase for the expansion of the kitchen and bar."