WOODSTOCK — Woodstock area residents may have seen stories from 14-year-old Bryce Jones. Soon, he'll have readers from across the country and beyond.
The teen was selected among 50 people ages 10-14, out of hundreds of applicants, to join the newest class of Scholastic Kids Press, who report on a diverse range of topics for a global audience. Their stories will appear in select issues of Scholastic Classroom Magazine and on the Scholastic website.
The eighth grader at Woodstock Middle School is a prolific writer, as well as a soccer player, wrestler and golfer. He is the president of two clubs at Woodstock Middle: Future Business Leaders of America, and National Junior Honors Society. He's also a volunteer at the school's Friends Club, which encourages relationships and networks for students with disabilities, and he is in the broadcast video production club.
"I've always loved writing. Ever since I can remember, my teacher gave me assignments and told me, a paragraph long, and I would write two pages or three pages," Jones said.
Two summers ago, Bryce and his father, Dave Jones, took a trip to Spain to walk part of the Camino de Santiago, a famous historic pilgrimage spanning about 500 miles. When they came home, Dave encouraged his son to submit their story for publication in a local magazine. Around Woodstock ran his Camino in three parts, and Bryce Jones has continued to write for the magazines on a quarterly basis.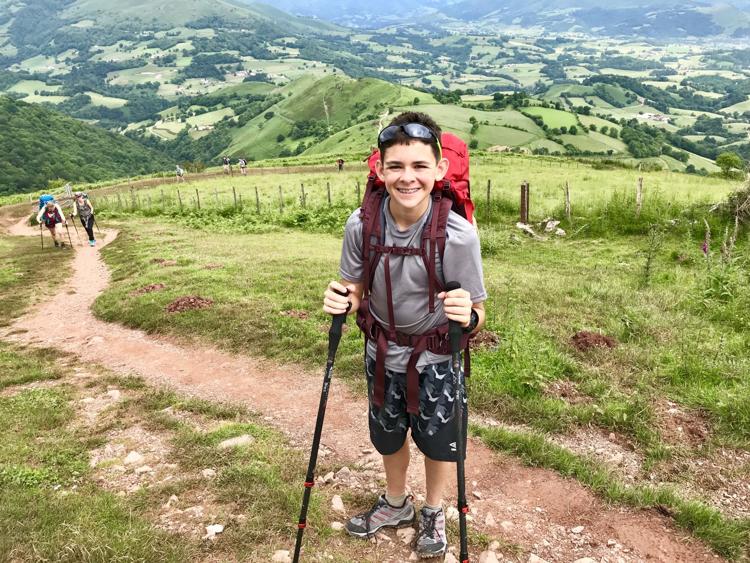 In December, the eighth-grader won the Metropolitan North Georgia Water Planning District's annual regional student essay contest. The topic was stormwater pollution, and his essay beat out more than 1,200 entries. He was recognized in January by the Cherokee County School Board.
While he was beginning to see his work published, Bryce noticed that some of the articles in the Scholastic Classroom magazine he read at school were written by kids. He watched for the applications to open for about two months, and when they did, it was months more waiting, his father said.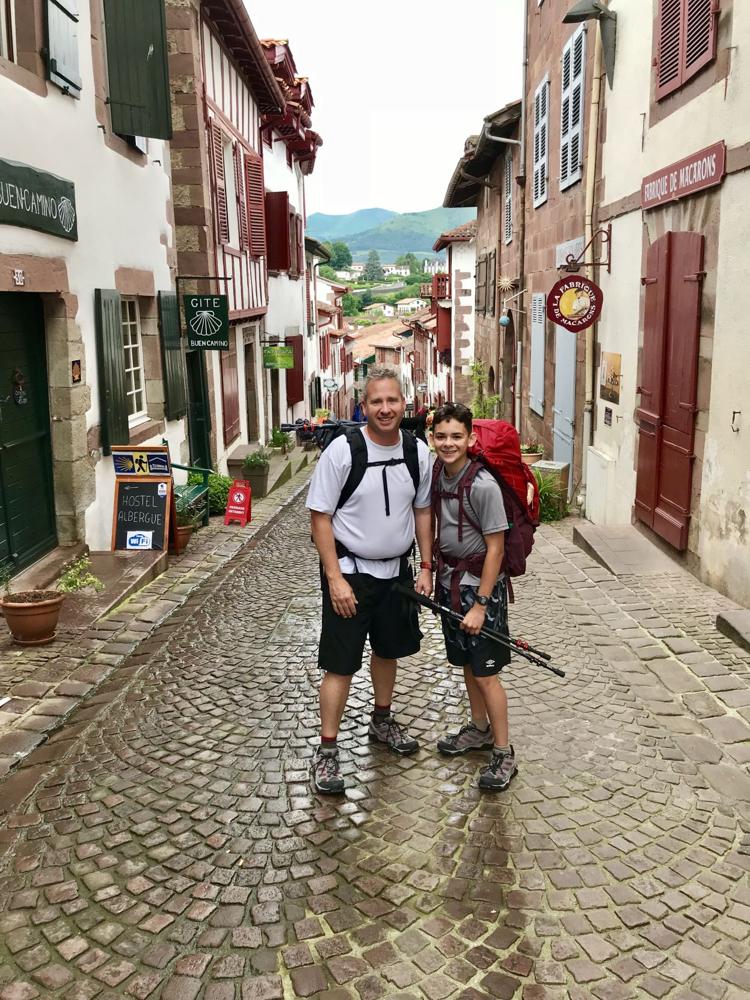 Bryce said it was "kind of a shock" to find out he was selected this fall.
Among his story ideas for the program are sports companies that are giving back to communities and how the Georgia film industry has affected people who live in the state. The top person he would like to interview, he said, is the founder of SpaceX and Tesla.
"I've always been interested in space. My dream story would be to write about Elon Musk or something about space," he said.
To apply, students submit an essay on why they want to join Kids Press, as well as a story featuring someone making a difference in their community. Bryce submitted his coverage of Night To Shine, a national event that creates a prom experience for people with developmental disabilities, hosted locally at First Baptist Church of Woodstock.
The kid reporter said he hasn't decided what job he wants to go into when he grows up, but he expects the Scholastic program will help him grow.
"It's going to help me improve my speaking, my interviewing, my writing, all of that. I think it's going to give me an idea of what it's like to be in the news industry," he said. "They try to make it as much like how it would be when you grow up (as possible:) I have an editor, I make pitches and I write for them."
Scholastic kid reporters cover stories of national and global interest, writing about politics, the environment, arts and culture and more. They've interviewed U.S. presidents and other noteworthy figures including Pulitzer Prize-winning composer Lin-Manuel Miranda, Nobel Peace Prize recipient Malala Yousafzai and conservationist Jane Goodall. According to Scholastic, Scholastic Classroom Magazines reach more than 25 million students in classrooms nationwide.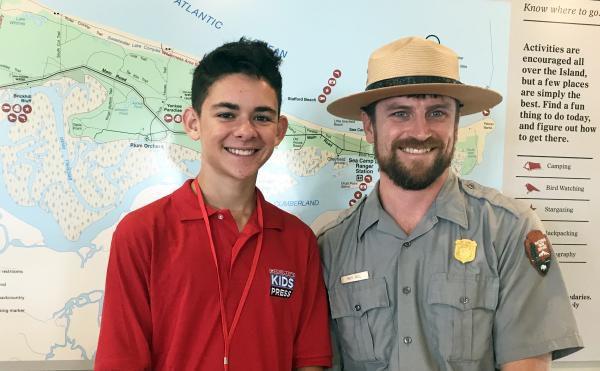 "(Bryce) just really impressed us with his critical thinking skills, his poise and his interest in telling stories about young people in his community," she said.
Kid reporters sometimes go on to careers in journalism, but no matter where they end up they all learn valuable life skills, McCabe said.
"Often the kids become more confident, they realize their voice is powerful, they have a say in what goes on even though they're kids and they cannot vote," McCabe said.