WOODSTOCK — Students at Woodstock High School are learning to keep up with rapidly evolving technology thanks to a new career pathway at the school.
The school is the first in Cherokee County to have an Internet of Things Career, Technical and Agricultural Education pathway.
The internet of things or IoT, is a network of objects that use the internet and connect to each other, like cars, wearable technology and home systems like Alexa and Google Home that use connected light switches, appliances and more. IoT also includes people who use the items, and objects can communicate data to people or to each other.
At Woodstock, the Internet of Things pathway builds on Cherokee County School District's existing three-year computer science program, but creates a new course for the third year, Embedded Computing.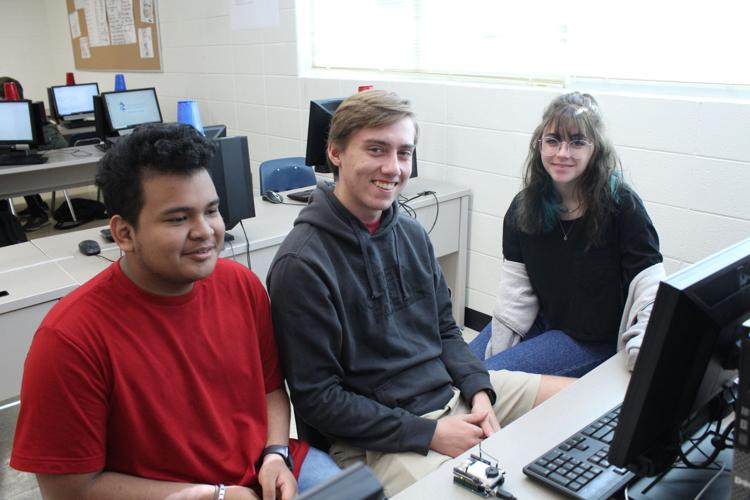 Lindsay Mangieri, the computer science teacher leading the pathway, said the curriculum was added in response to student requests to work more with the physical aspects of programming. The class incorporates curriculum from Arduino, and uses the company's microcontrollers to program different objects.
"We have a lot of students that are really interested in hardware," she said. "A lot of times when we're thinking about programming a computer, we have a motherboard and a CPU is loaded on it, which has an operating system where everything is done for you. This is a little microcontroller where with machine language, you are programming it to receive an input and turn on a light. There's no operating system inside of it. It's really cool."
Adrian Montero said he has found the class practical.
"This is something where you can actually see what's happening in front of you. You can see what your code is doing," he said.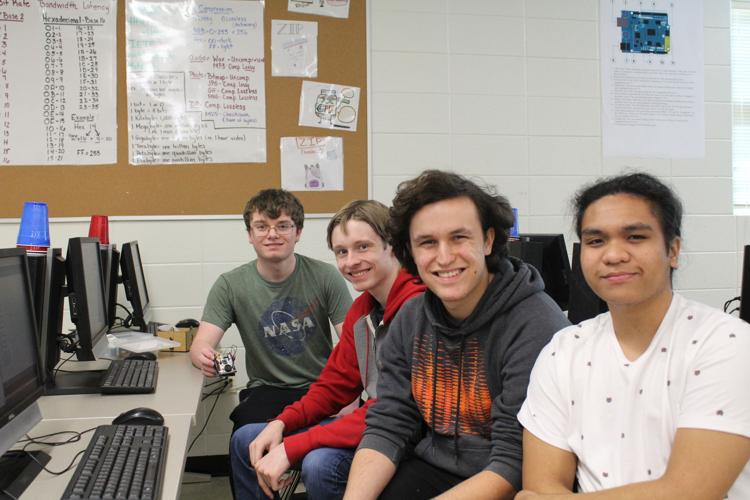 For one of their first projects, students programmed a basketball hoop to light up and a buzzer to sound when a ball goes in. In another assignment, they used the C++ programming language to create a movie ticket system. Users input their age, and receive a price for tickets based on the information.
Mangieri said the embedded computing class is helping students make connections to their previous computer sciences and to other content areas, like physics.
"We talk about running through fiber optics cables, lights on, lights off. But for the first time, it's really on or off. We're talking about voltage, on and off, to make it work," she said. "They're able to visualize it."
School district spokeswoman Barbara Jacoby said the district's Office of Curriculum and Instruction is following the program's success and will determine whether it will be expanded to other schools.