Woodstock resident Steve McGuinness is a man who is seemingly never bored.
McGuinness, 59, has climbed Mt. Kilimanjaro, he's hiked a portion of the Appalachian Trail and completed several Ironman Triathlon events, which include a race combining a 2.4-mile swim, 112-mile bicycle ride and a 26.2-mile run. He is also a private pilot, avid scuba diver and has a black belt in taekwondo. More recently, McGuinness has picked up acting, and has been involved with major motion pictures like "Red Notice" and the CNN docuseries "First Ladies." In one "First Ladies" episode, McGuinness plays a Navy admiral advising Franklin D. Roosevelt after the bombing of Pearl Harbor.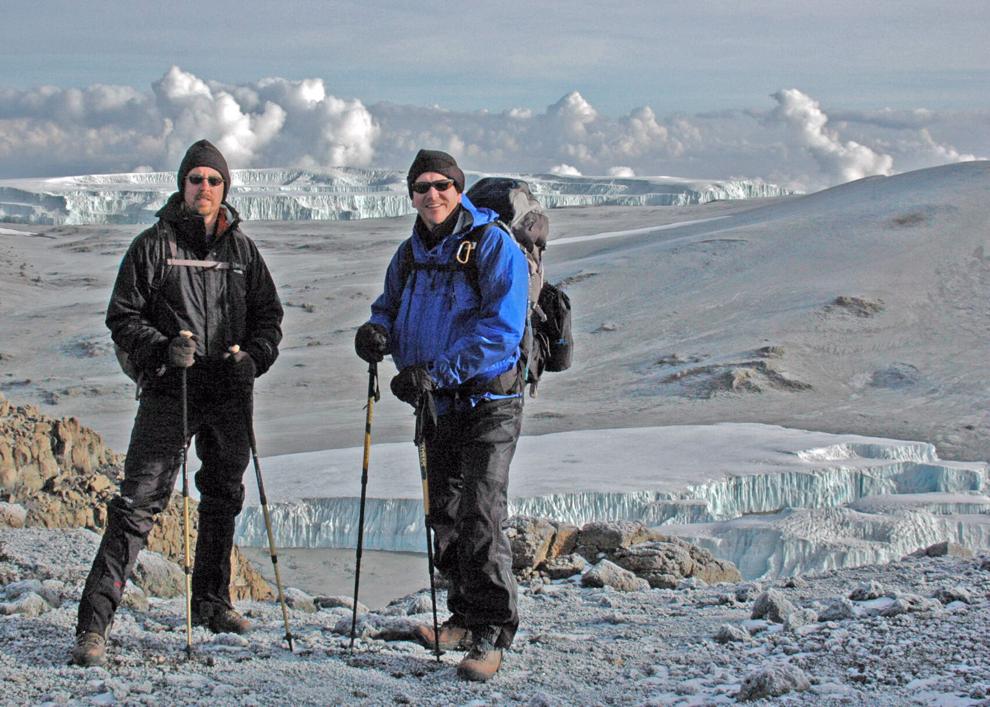 As he continues to seek new ventures in his personal life, McGuinness also keeps the wheels turning professionally, calling himself a "chronic entrepreneur." He started several business ventures while in college and has since created products like a light that illuminates a toilet bowl at night and a "clicker" used by dive instructors to keep students' attention.
"I don't take for being bored very well," McGuinness said.
His primary career is as the founder of Advanced Coating Systems, which manufactures Energy Seal Coatings for commercial commercial/industrial roofs. McGuinness said his company formerly sold products internationally, and that led to the creation of his latest endeavor, The Outback Grill Explorer 300.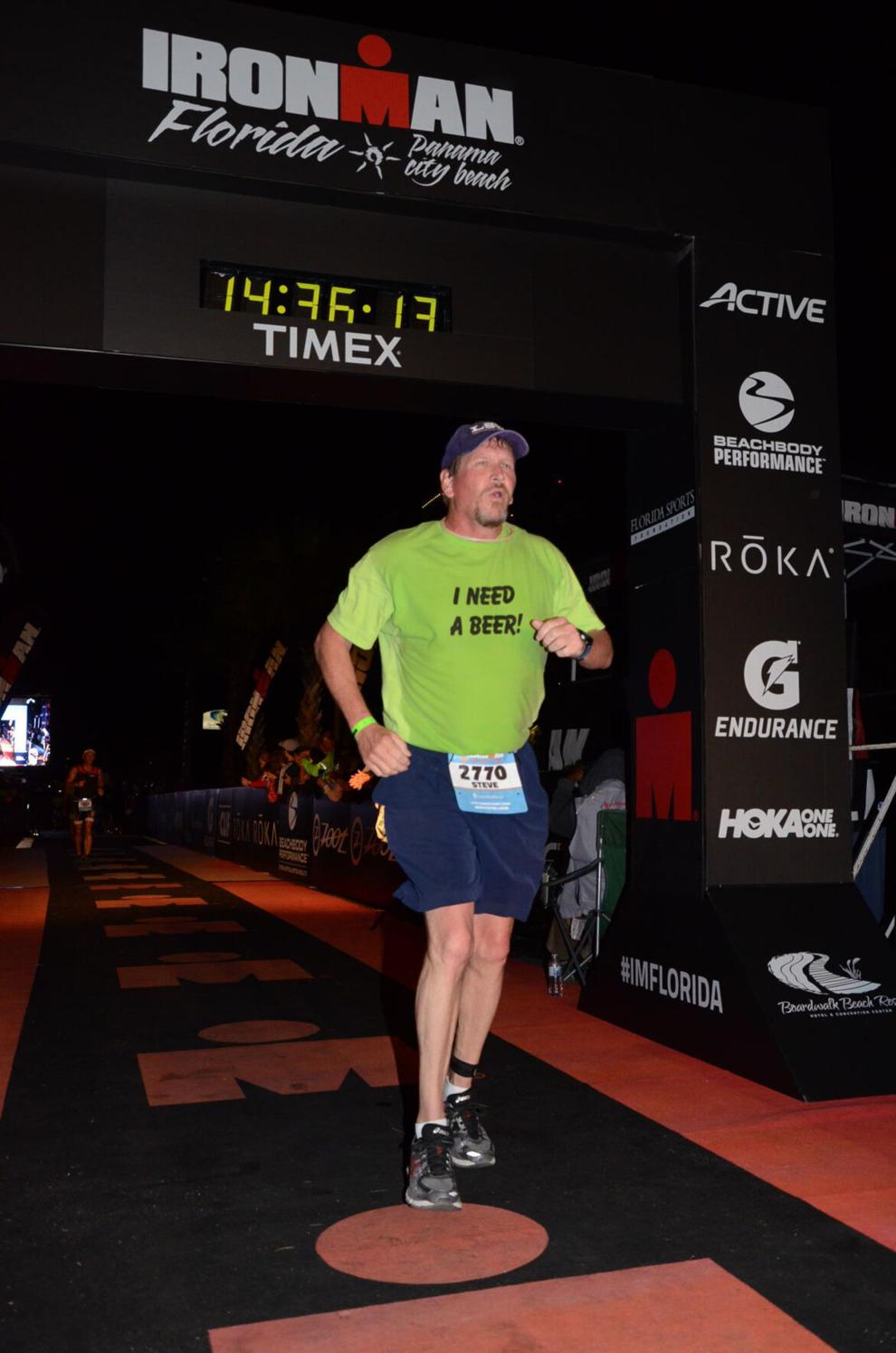 The high-carbon steel grill can be configured a number of ways and is both durable and lightweight, McGuinness said. Its legs and other features can be stowed away, and it can burn charcoal or hardwood logs.
McGuinness said he was inspired to create the grill while on a trip to South Africa, where he was introduced to "braai" cooking.
"Everybody kind of hangs out, drinks a couple beers, and they are all together, interacting, and I found that every time I went to one of these, it was very relaxing," McGuinness said. "It was a whole afternoon event, which was really, really cool."
McGuinness aimed to bring the positive social aspects braais provide with portability.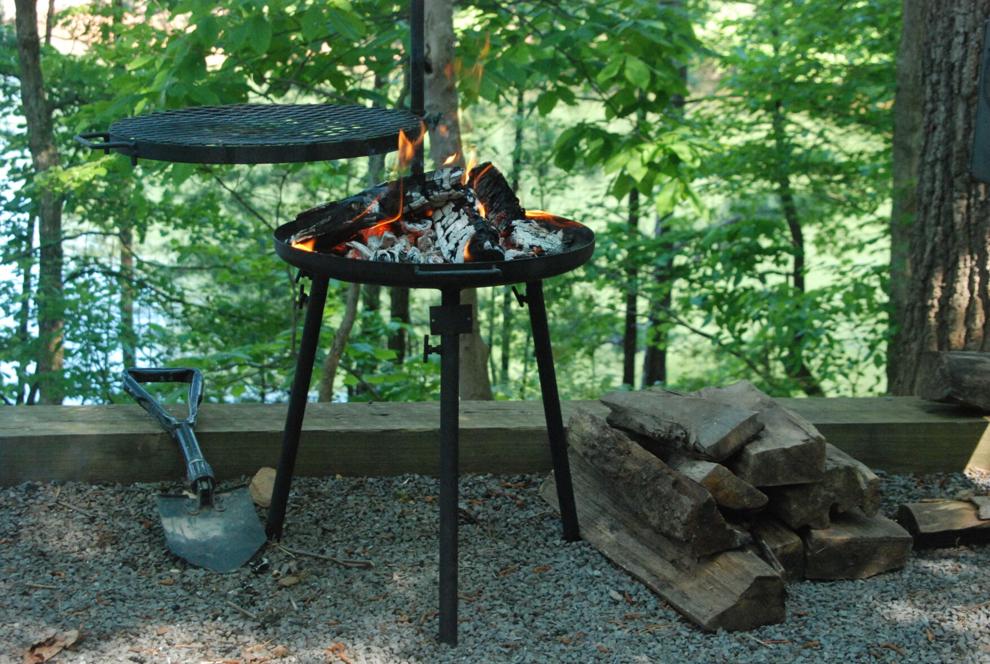 "I decided to come up with a portable barbeque that you could take where the fun is," he said. "Take it tailgating, take it camping, put it on the RV, take it to the beach or take it to the backyard."
McGuinness said the ultimate goal is for the Outback Grill to be in "adventure" stores like Cabela's or Bass Pro Shops, but for now, the company will focus on word-of-mouth growth in the Atlanta area.
"So far, it's been a lot of fun," he said. "I think COVID slowed us down last year, but people…are coming out, they want to socialize, they want to interact, and we're seeing a lot of good responses for that. People want to come back together and meet each other once again, and this is just a great opportunity to do it."