A cottage bakery in Woodstock is offering a variety of desserts for those with gluten and food allergies.
The Sugared Peach in Woodstock offers a number of gluten free cakes and pies, ranging in different sizes and flavors.
Owner Erica Carico said she made the decision to open her business this year after she lost her job, and because of her love for baking.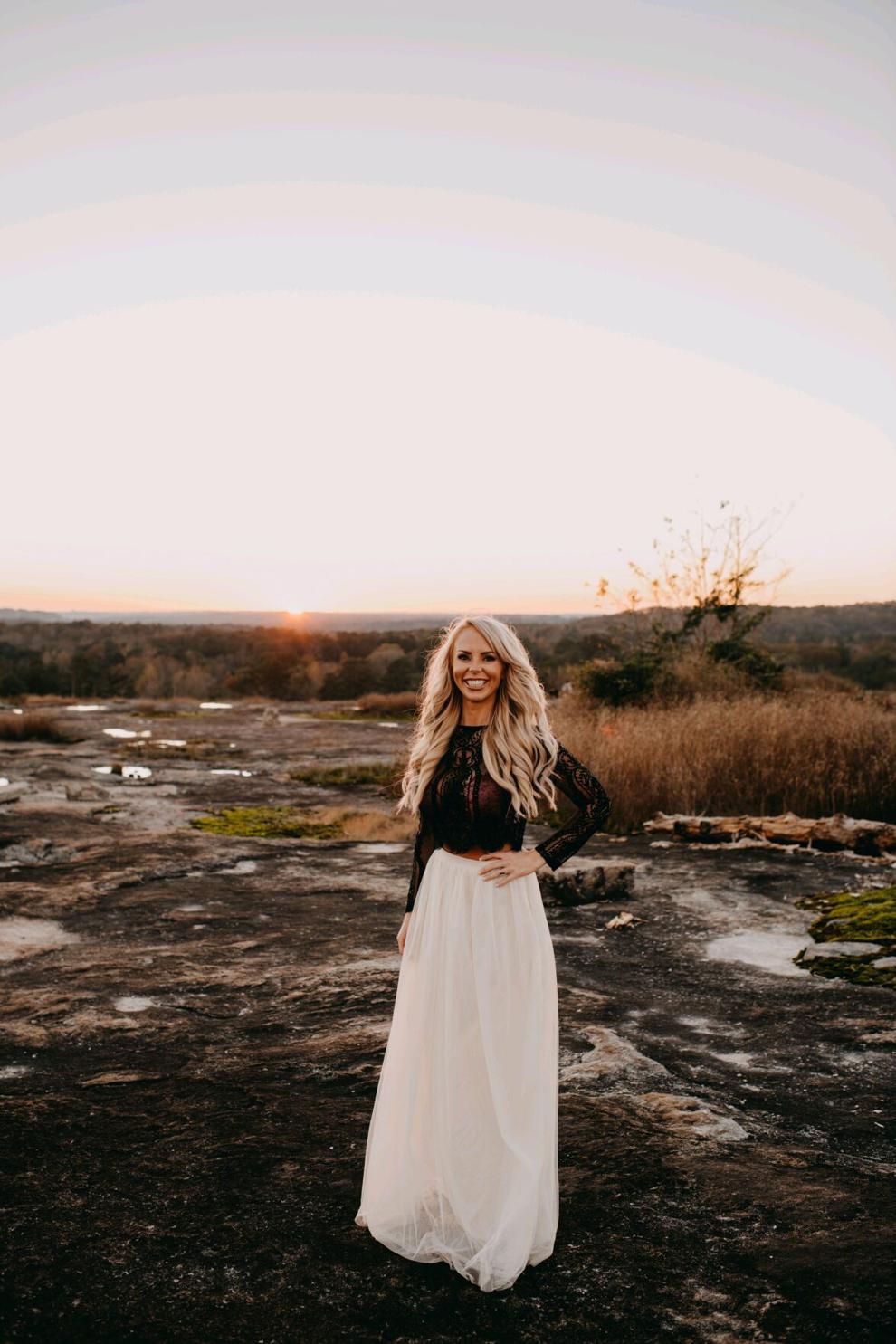 "I decided to start the business in July after I was laid off due to the COVID-19 pandemic," she said. "I always baked on the side while working, so I decided 'why not?'"
Carico said she became more comfortable baking as she continued to make desserts for her friends and family. This led to her decision to put together a specific menu focused on cakes and pies, she said.
The Sugared Peach's menu includes desserts such as jumbo, standard or mini cupcakes, different sizes of cake including eight and 10 inches. Cupcakes come in six or 12 counts, and the mini cupcakes come in 12 or 24 counts. The 8-inch cake can serve 10-14 people, and the 10-inch cake can serve 20-25 people. Carico's menu also includes a custom cake, pies including apple and pecan, cake pops, and brownies.
The bakery also offers custom orders, as well as vegan options if requested.
"I don't exclude any personal orders, so if someone wants to do a custom order they can talk to me," Carico said. "I also bake for weddings, which isn't listed on the menu."
Carico said opening a bakery focused on gluten free desserts was a personal decision, being someone who has food allergies.
"I was sick for a long time in my early adulthood, and I couldn't figure out what was going on," she said. "I realized I had a sever gluten allergy, so I came home that day and gave away what I could. I decided I have to make a change so I won't be sick, and plus my kids have food allergies as well."
Carico added that she wanted to bake with gluten free recipes because of all the people like her who have food allergies, along with people looking to make a healthier lifestyle change.
Carico said she does drop offs in Woodstock and Holly Springs twice a week on Tuesday and Friday, and customers can also visit her house for pick up. Prices vary, and Carico takes a 50% deposit on all orders. There is no cross contamination with non-gluten ingredients. Carico added that she is working out the details to allow for shipping soon.
"I try to work with the customer to see whatever is most comfortable for them," she said.
Carico said she hopes to have physical store within the next 12 months, adding that she'd like for it to be in Woodstock, where she lives.
"Once I open a store, I'll be able to expand the menu," she said. "Ideally I'd like to open a location in Woodstock because it's where I live, and where my kids go to school.