WOODSTOCK — Jessica Streib was once a poster child for cystic fibrosis, showing people the need to find new treatments. Now, she's among the first patients to experience a new medication's success and continuing to push for a cure.
Cystic fibrosis is a genetic disease defined by a buildup of thick mucus in the lungs that cause infections, inflammation, respiratory failure and other complications. Mucus also builds up in the pancreas, which prevents it from digesting food properly and results in malnutrition and poor growth. The disease is progressive and life-threatening.
At 43, Streib, a Woodstock resident, is relatively healthy for someone with cystic fibrosis, but it has affected her life since she was born, she said.
"I was diagnosed at birth. I had an obstruction in my intestines, so they quickly figured out that it was cystic fibrosis that caused it. I had surgery when I was 3 days old," she said. "One of the things that was really neat, it felt like God's protection over my life: my mom was actually due two weeks later, so if I had been born two weeks later on her due date, I would not have survived."
Streib's parents were told she had a 50% chance of surviving to age 16 if she reached 8 years old. At 6, pneumonia meant long stays in the hospital, and later, she developed cystic fibrosis related diabetes. She became a poster child for the Cystic Fibrosis Foundation in Oklahoma, making appearances with celebrities and handing out medals at special events, helping to raise money for research.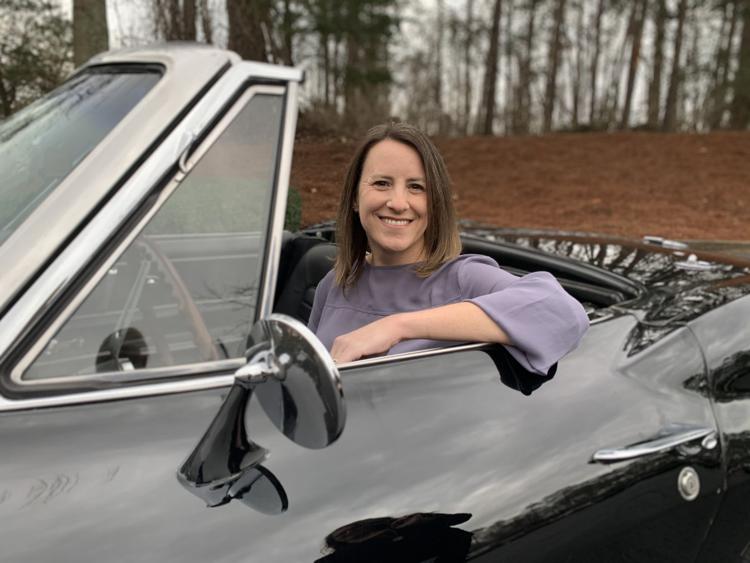 Streib is feeling better these days after a few weeks on a treatment that targets the gene that causes her illness. Last month, she tried a new drug, Trikafta, which was approved by the U.S. Food and Drug Administration in the fall.
Normally, she has to cover her face outside in the winter to avoid breathing cold air, but it hasn't been a problem in the four weeks since she started the new treatment. And, she no longer has to stop while climbing up stairs.
"It's amazing. I can already feel a difference," she said.
Though she hasn't yet taken a lung test, others who have tried Trikafta have reported significant improvements in lung function, as well as weight gain.
The new treatment is a success story for Streib but also for the Cystic Fibrosis Foundation, which has been raising money for decades to research new treatments. Vertex, the company that makes Trikafta previously launched Kalydeco, which was first FDA-approved in 2012, and estimates that it can treat 10% of the cystic fibrosis population. It now estimates that Trikafta can treat 90% of people with the disease.
"I think the CF Foundation does a great job of raising funds for research, and the research is getting results," she said. "I think we're really on the verge of getting to a cure, which is really exciting. It's certainly something I've been waiting for my whole life."
The sticker price for Trikafta was originally $311,000 a year, but thanks to copay sponsorships and her insurance, Streib only pays $15 a month out of pocket for it, she said.
Despite reports that the treatment significantly reduces symptoms and makes cystic fibrosis a manageable disease, it's not a cure. In addition to her new medication, Streib undergoes breathing treatments and takes enzymes to help her digest food and antibiotics as an extra precaution against infection. Exercise is also important to maintain lung function.
Soon, Streib will again be raising awareness and money for a cure as an ambassador at an upcoming car show fundraiser. Cars & 'Q For the Cause, hosted by Choate Construction, will feature over 120 classic cars and a barbecue dinner to benefit the Georgia chapter of Cystic Fibrosis Foundation. The event is 4–7 p.m. April 18 at the company's headquarters, 8200 Roberts Drive in Sandy Springs. Advance tickets, which include dinner, range from $20 and $40. Children under 6 are free, and parking is complimentary. As of Friday the event was still on, but organizers said they will continue to evaluate the coronavirus situation to see if changes must be made.
Emily Bridges, Choate's marketing director, said that last year's event raised $521,581 and this year they expect to have raised over $2 million to date.
"The progress that the foundation makes from the funds that are raised by private entities like Choate Construction and the car show that we do, Cars and 'Q, that's what drives the research," Bridges said."(Cystic Fibrosis Foundation) is a very inspiring organization to support, which helps us really get the company excited about what is happening in the world of CF. I think that's why we've been really successful."
For more information about Cars and 'Q, visit www. carsnq.com.