Schools are much more than classrooms — just ask educators in Cherokee County School District, which marked the 20th day of the 2019-20 school year with 42,598 students. While the district has seen continued academic achievement over the past year, they've just begun a new five-year strategic plan with longer-term goals, and one of its central ideas is promoting the well-being of students and employees.
The 2020-2024 plan, called "Blueprint," was developed over about eight months with input from staff, parents, students, community partners and volunteers and released in August a few weeks into the school year. There are five priority areas: equity and access; organizational and operational effectiveness; family, partner and community engagement; positive culture and climate; and quality workforce, and each has specific goals in order to measure progress.
Student achievement goals include increasing the four-year graduation rate overall and for at-risk groups, increasing percentages of students scoring on grade level on the Georgia Milestones and increasing middle and high school enrollment in career pathway courses. Under organizational and operational effectiveness, one of the district's goals is to use more Education Special Purpose Local Option Sales Tax proceeds for immediate school capital improvements, rather than debt service, and the district now allocates one mill of property taxes to debt service to free up some Ed-SPLOST funds. Some positive culture and climate goals are increasing the percentage of students who feel they can confide in an adult, promoting self-care and wellness for employees and raising awareness of services for students and families.
"Blueprint represents a significant mindset change in how we envision the future success of our School District, as we involved the entire community in drafting that vision," said Superintendent Brian Hightower in a statement. "Blueprint encompasses five major areas for improvement and, within each of those areas, specific goals to accomplish over the next five years. These goals center around making our School District a better plan to learn, teach, work, volunteer and partner, and we're already seeing positive changes as leaders set their initial plans into motion."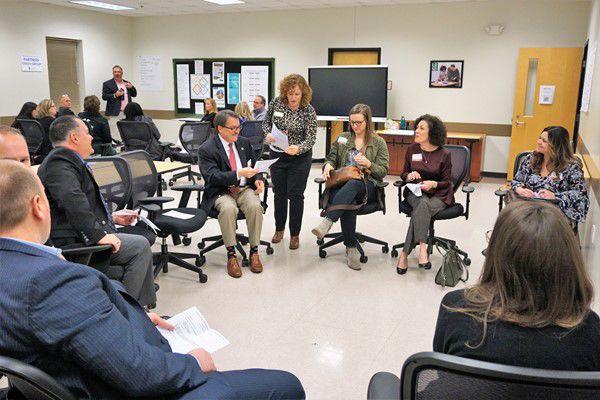 The school year also saw the launch of CCSD's new social emotional learning initiative, which promotes mental and emotional health for students as well as all district employees. SEL started earlier in the year with the school board hiring two additional counselors and the district training more than 100 teachers before the start of the fall semester. The initiative has five main concepts: self awareness, social awareness, responsible decision making, self management and relationship skills, as well as "core builds" equity and cultural competence, positive behavior frameworks, mental health and suicide prevention, trauma-informed practices and staff well-being and care. The district has been providing resources for mental health and self-care, and when it's fully implemented, the district plans to have increased supports in and out of the classroom, and incorporate SEL lessons in curriculum.
"Social and Emotional Learning, if simply put, is doing what's right for our students' and staff's emotional and mental health and well-being. This is a responsibility shared by families, schools and the community at large, but we're stepping up our role as we recognize needs aren't being met," Hightower said. "Our vision is to ensure every student and employee knows we value them and care about them and that we equip them with the tools they need to not only be successful, but also to be happy and healthy."
Over the summer, CCSD launched a three-year partnership with Discovery Education to improve STEM learning opportunities for elementary and middle school students.
Discovery Education, part of the same company as the Discovery TV network, offers classroom resources and professional development for teachers to enhance lessons and incorporate more real-world learning experiences.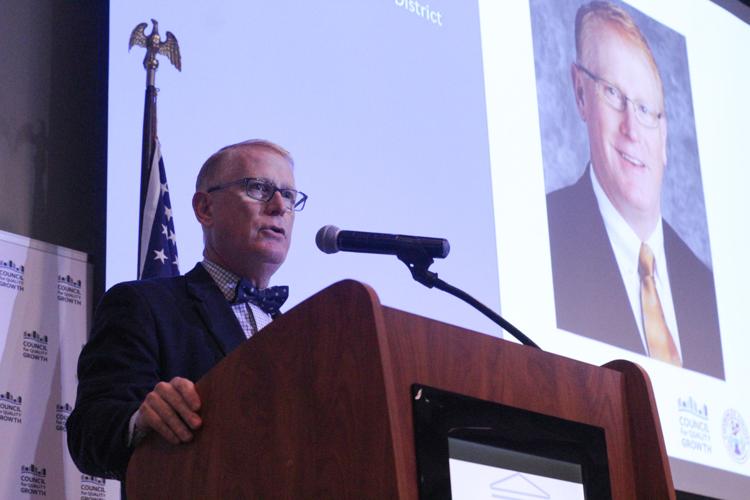 The district has also been busy building and expanding facilities to keep up with its student population, although growth has slowed in recent years. At Mill Creek Middle School, the district built a classroom expansion as a two-story facility with 24 classrooms and a global learning resource lab. The Mill Creek project is scheduled for completion by August. In December, the school board selected a contractor for a new agriculture lab at Creekview High School. The lab will be built for the agricultural career pathway program at Creekview. Construction is scheduled from January to January 2021. Other construction projects include a renovation of existing space at Sequoyah High School to build a healthcare science lab to establish a healthcare career pathway there. A new gym is planned for Woodstock High School, and new classrooms are being added to Woodstock Middle School; these two projects are planned to be constructed from May to August 2022. In the next Education Special Purpose Local Option Sales Tax referendum, officials hope to include a new high school in north Cherokee County. According to the superintendent, the estimated cost of a new high school is $80 million.
Graduates of CCSD's class of 2019 earned high rankings in the state for both ACT and SAT scores; CCSD was second in metro Atlanta for the SAT with an average composite of 1115 and fourth for the ACT with an average of 22.7. For both exams, CCSD was in the top 10 districts statewide.
Clark Creek Elementary School STEM Academy received special recognition from the state when it was named a Georgia Title I Distinguished School. The recognition is awarded to the top 5% of Title I schools in the state based on their students' academic success and progress last school year.
E.T. Booth Middle School assistant principal Kathie Monti received the Georgia Middle School Assistant Principal of the Year award from the Georgia Association of Secondary School Principals. In January, two teachers were named Georgia Science Teachers of the Year; Karen Garland is the elementary school winner and Brian Heglund is the high school winner recognized by Georgia Science Teachers Association.
The school district has also made some changes to key leadership positions. This year, Debra Murdock, who leads the SEL initiative, was chosen to be the school district's chief operations officer following the retirement announcement by Trey Olson. The promotion will be effective this spring. Just before the current school year, Buster Cushing started as the district's new chief of school police. Cushing was formerly commander of field operations at the Cherokee Sheriff's Office.