A Woodstock woman and her son accused of involvement in the Jan. 6 U.S. Capitol riots were ordered to be released under house arrest while they wait for trial, court records show.
Lisa Eisenhart, a nurse from Woodstock, and her son, Eric Munchel of Nashville, are accused of breaking into the Capitol after others stormed the building. They are charged with conspiracy, violent entry, civil disorder and disorderly conduct on Capitol grounds. Munchel carried several flexible plastic handcuffs, or zip ties, in the Capitol building and Eisenhart had one, according to prosecutors.
A federal judge in the District of Columbia ordered Eisenhart and Munchel's release to "third-party custodians" Monday with several conditions, including home detention, location monitoring and travel restrictions. Those conditions were originally set by a U.S. court in Tennessee. The two are also prohibited from using the internet and contacting others involved in the Jan. 6 riots.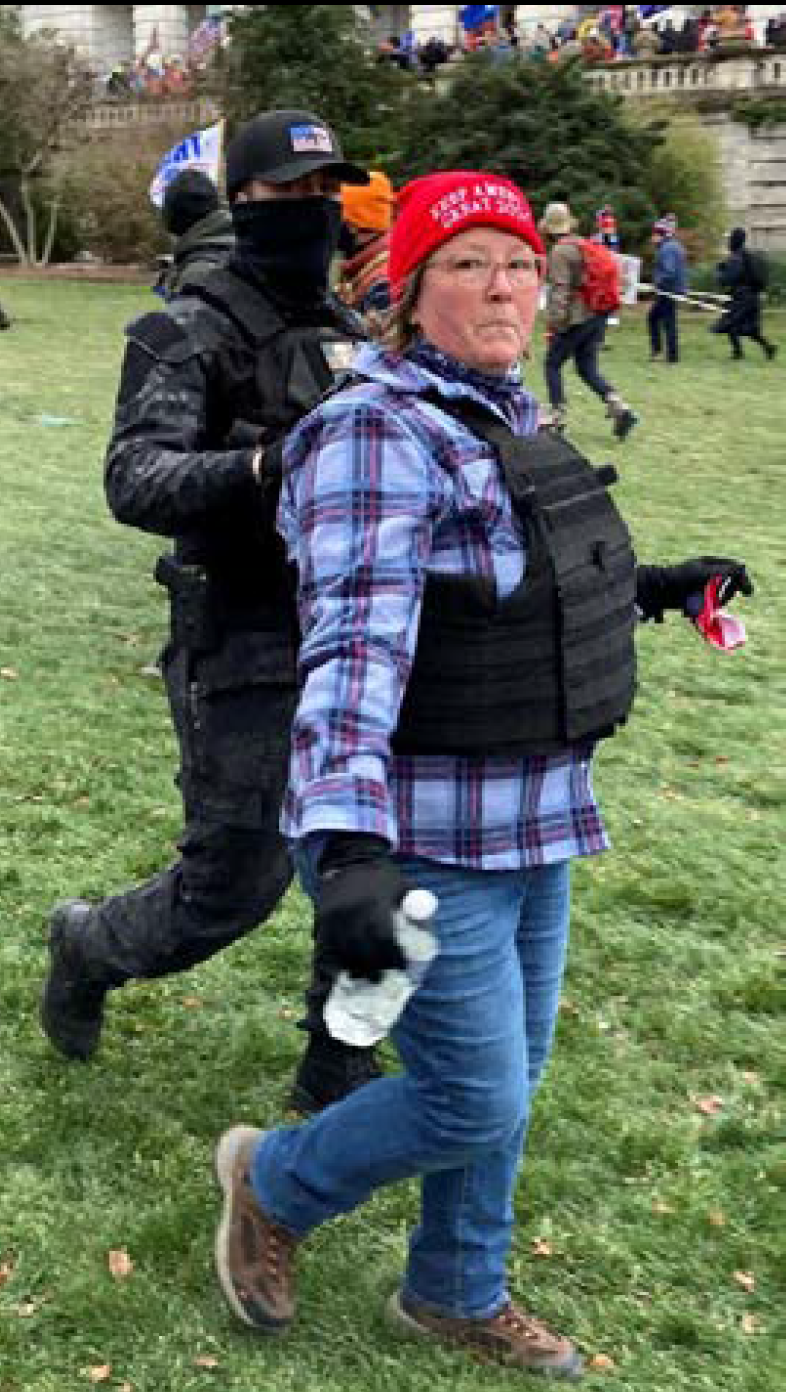 The mother and son had previously been ordered detained pending trial, but an appeals court Friday ruled the two would not be a risk to public safety under the original release conditions.
"Putting it all together, because the record strongly suggests that Munchel and Eisenhart would present no safety risk if subjected to strict release conditions, the district court clearly erred in finding that the government had proved its case by clear and convincing evidence," Judge Gregory George Katsas wrote in an opinion for the court.
Eisenhart and Munchel have a court appearance for a status update at 10 a.m. April 13 before Judge Royce Lamberth, according to representatives of the U.S. attorney's office.