FREE HOME — A group of Cherokee County teachers this week went to school at local farms to bring more agriculture into their classrooms.
Teachers toured two produce and animal farms, a nursery and a chicken processing plant, learning about pollinators and livestock, and tips for starting and maintaining school gardens. At the free all-day tour, educators also shared ideas and received resources from the Cherokee County Farm Bureau and the local University of Georgia Extension Office. At Rockin' S Farms in Free Home, they picked berries, fed cows, held chickens and painted a pony to see how children might experience farming there.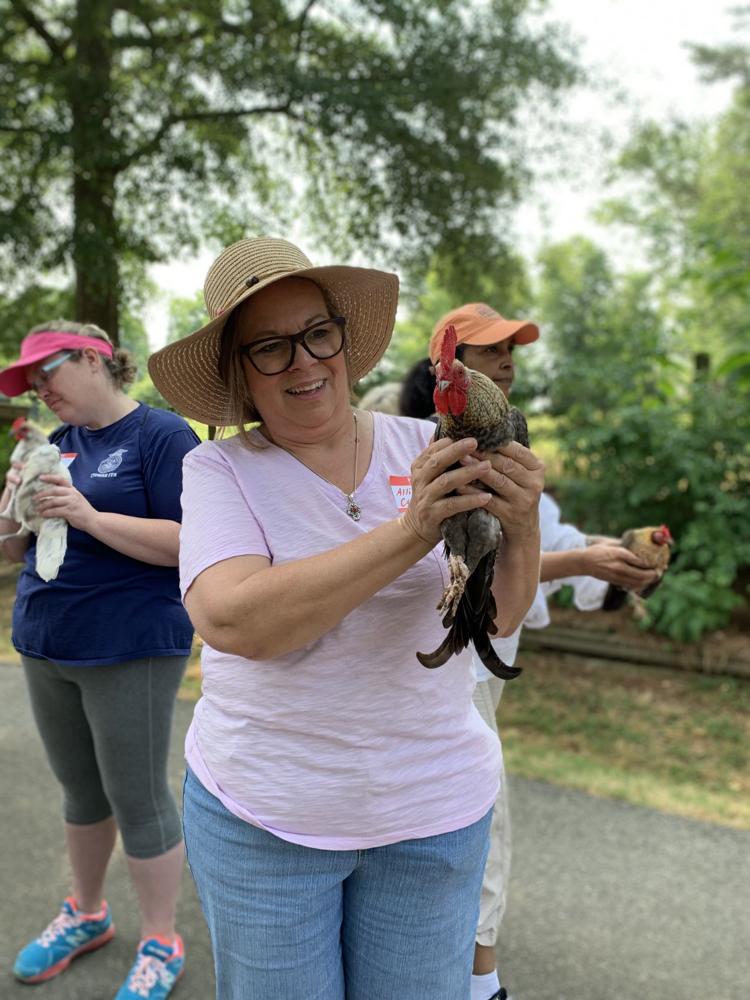 The Farm Bureau traditionally holds an agriculture workshop in the summer for teachers, but this year they decided to bring teachers to the agriculture, said Shirley Pahl of the bureau.
Clark Creek Elementary School teacher Karen Garland, a member of the Cherokee County School District's Farm to School committee, said the experience gives teachers new ways to teach state standards to students in subjects like science, math and reading.
"For teachers to be able to see firsthand what is going on, and then being able to take that lesson, they can bring it to life for their students ... Field trips are important for teachers too, not just students," Garland said. "Anything with (agriculture,) the clothes that we wear, the fuel we use, the food we eat, all of it comes from somewhere, and for students to understand where it comes from is very important, on top of all the things they have to learn in that grade level. So why not have it apply to something in the real world, in their life?"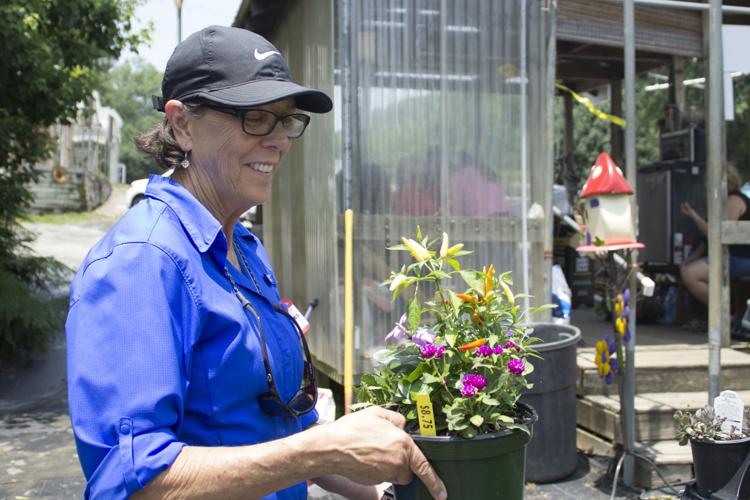 CCSD School Nutrition Director Tina Farmer said the department works with its supplier, Royal Produce, to get as much food sourced from Georgia or a neighboring state as possible. Some local farms partner with schools to offer produce. Most schools in the district have school gardens, and produce from school gardens has been incorporated into meals.
To keep up with school gardens in the district and to encourage schools to start new gardens, the committee gives the Golden Shovel Award to a school that best involves collaboration between students and integrating school curriculum. New this year, the bureau will hold a squash contest for schools.
The UGA Extension Office offers a lesson on worms for young school children, though the Master Gardener program is volunteer-based, they can sometimes help with school gardens, said extension agent Josh Fuder.