CANTON — About 30 teenagers walked the streets of downtown Canton to vote on Election Day and rally around the issue of gun violence, according to organizers from Students Demand Action Cherokee County.
Students Demand Action is a branch of Everytown for Gun Safety, a national organization that advocates for stricter gun control measures. The local chapter was founded by high school students in part as a response to the Parkland school shooting in February and other events, said John Peterson, a student at Cherokee High School.
"The movement here in Canton started for sure after Parkland. Other shootings like the one at the synagogue recently have just fueled the movement to keep going. It's shown that this discussion is never really over," Peterson said. "We wanted to march because we felt like there wasn't a lot of civic engagement among people in our age group, in Cherokee County and around the country."
At the "March to the Polls" event, students met with Democratic candidates Flynn Broady, running for U.S. Congressional District 11, Nicole Nash, running for Georgia Senate District 21, Charles Ravenscraft, candidate for Georgia House District 22 and Karin Sandiford, candidate for Georgia House District 46.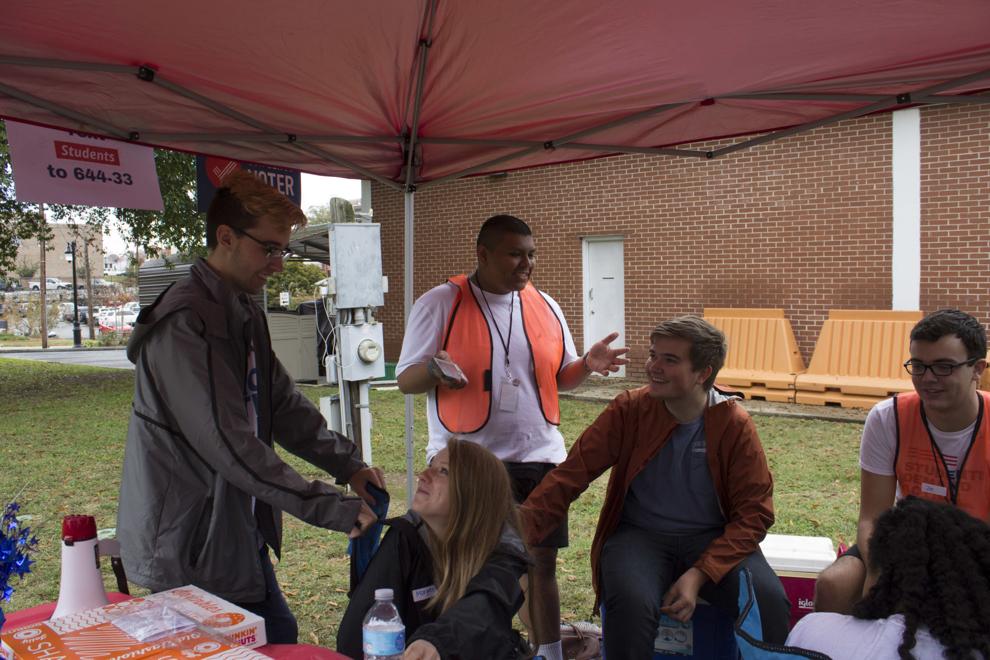 "Students Demand Action is a non-partisan activist organization, and I was proud to be invited to their event and show my support for their cause," Nash said. "It's wonderful to see young people getting involved in civics and standing up for what they believe in. The event was well executed and well attended." 
Although many of the students are not old enough to vote, their activities included canvassing and encouraging their friends 18 and older to cast their ballots. Although marchers encountered hecklers and a few people who started arguments, the response was mostly positive, the students said.
After a march to the precinct at Canton First Baptist Church and on Main Street, student organizers remained in the downtown area at Brown Park to discuss the issue with anyone there and to support candidates endorsed by Everytown.
Although the organization is not affiliated with any school clubs or the school district, the members promote discussion about gun safety with their friends and classmates, said Lauren Taylor, who also goes to Cherokee High.
"What we've been trying to do is start dialogue with people who think that we're trying to get rid of the Second Amendment, that kind of thing," she said. "(We are) opening a dialogue and telling them no, here's what we want to do: we want to make sure it's harder for people who shouldn't have guns to get them."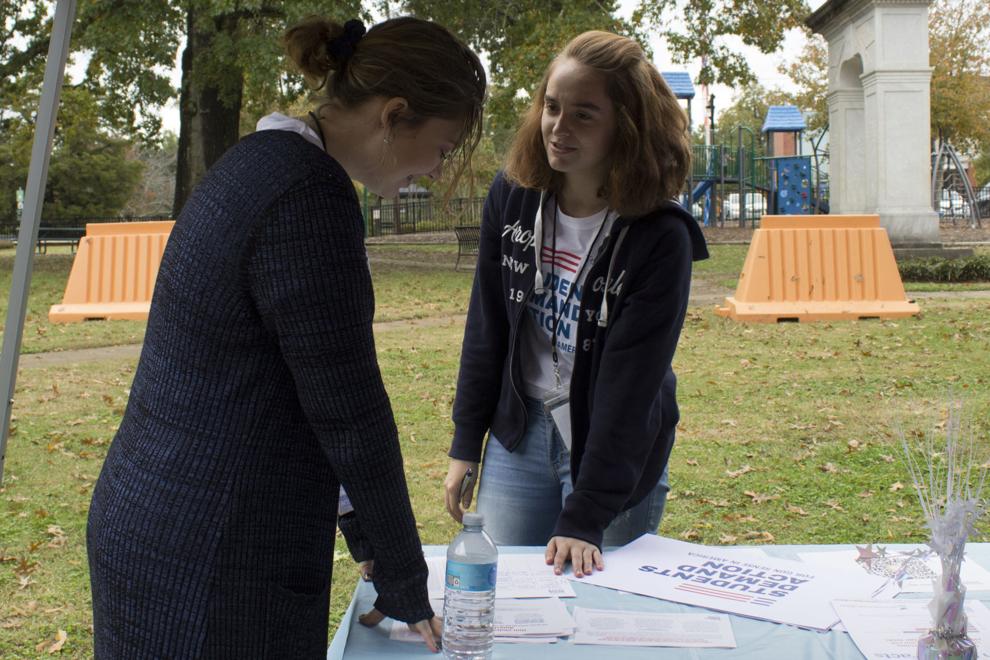 Peterson said that even if they don't see the election results they are hoping for, the students want to see voters prioritize gun safety, regardless of party affiliation.
"We're hoping that Cherokee County residents will look at politics less of an issue of partisan importance," he said. "We want people to look at it as less of a partisan issue and start voting on issues that affect their families, their children and their communities."