WALESKA — Hundreds of children moved mulch, planted flowers, painted and picked up trash at R.M. Moore Elementary School STEM Academy last Friday.
The school-wide day of service, coordinated by two teachers at the school, incorporated curriculum lessons to kids involved in hands-on activities to improve the campus or to thank the community's public safety workers.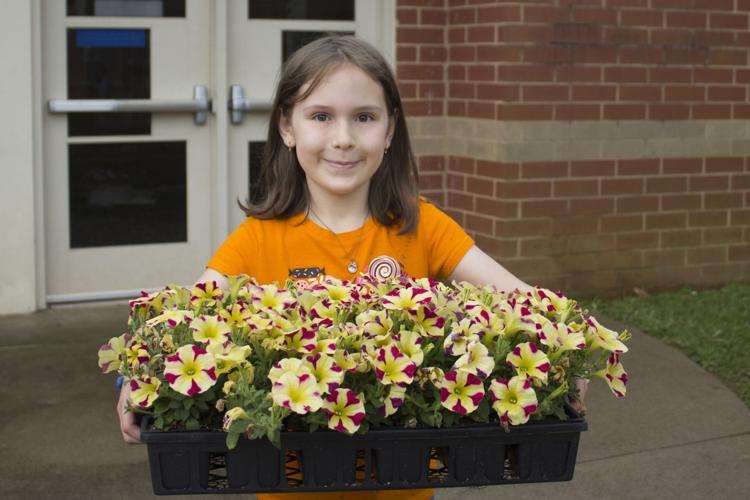 The Day of Service event combined volunteering with the school's career day, so students heard from professionals in different fields: police, firefighters, a service dog trainer, water system officials and a beekeeper. Principal Abby May said she hopes that the service day is the first of many, and that future events will be held annually.
"The idea is to give back to the community and give back to our school," May said.
Many of the classes did service projects that were related to the guest speakers they heard. Second grade students met local police and fire workers, and wrote thank-you notes and assembled gift bags for those who work in public safety. Fourth graders heard from a beekeeper and helped out in the school garden, planting flowers in new raised beds.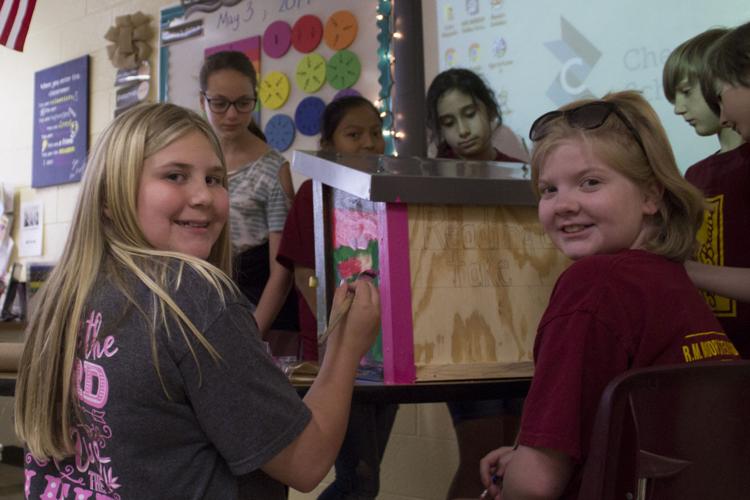 It's a good end for a school year that started with merging students from two school communities, the principal said. After Canton Elementary School STEM Academy closed last year, most of its population, including May, started at R.M. Moore.
"Coming together has been a big part of our year," she said. "Service above self is what we've been telling them all year. This is a good culmination of that ...This is the best way for us to sum up our year. I couldn't have thought of a better way to do it. It's been really great for our kids."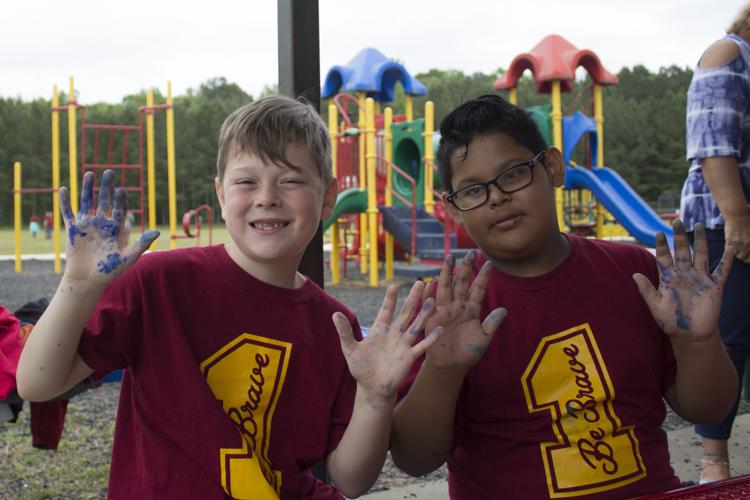 Local government agencies and community organizations involved in the event include Cherokee County Fire and Emergency Services, Cherokee County Water Authority, Cherokee County Farm Bureau, Upper Etowah River Alliance, Cherokee Sheriff's Office, Roof Depot, Lady Slipper Nursery and Waleska United Methodist Church.