Pickleball enthusiasts in Cherokee County will soon have a new set of dedicated courts to enjoy playing the sport on.
The Cherokee County Board of Commissioners approved an agreement with Signature Tennis Courts Inc. to reconfigure two tennis courts at Kenny Askew Park into six pickleball courts last week. The total cost for the agreement was not to exceed $25,000 and will be paid for using some of the grant money the county received in 2020 from Pilgrim's.
"We think it's a good location for that type of activity," Jordan Wood, parks director for Cherokee Recreation and Parks Agency, said. "We've got plenty of tennis courts in the county, and people regularly call us, asking about more pickleball courts."
Once these six new courts are complete, there will be eight dedicated pickleball courts in Cherokee County parks. Currently, there are two courts installed at Veterans Park. Wood said there is a dedicated group of pickleball players who use the tennis courts at Kenny Askew Park for pickleball who have expressed excitement for the project.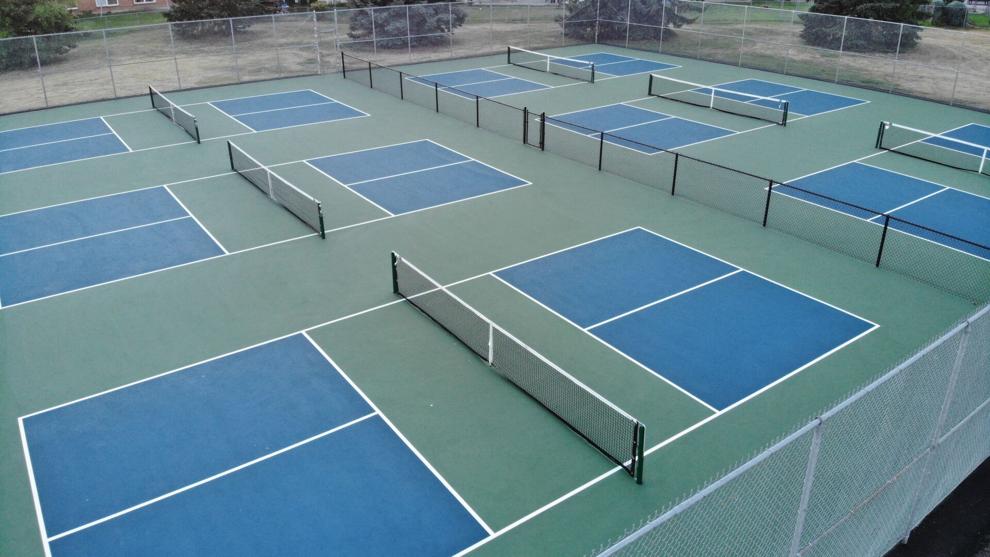 Officials with Signature Tennis Courts have said work to convert these tennis courts into pickleball courts would begin within the next couple of weeks, although a specific starting date had not yet been decided, Wood said. He also said that, once work begins, he estimated it would take around two weeks for the project to be completed.
"I would say mid to late May is a safe estimate on when it would be finished," he said.