Downtown Woodstock just got a little sweeter.
A new family-friendly shaved ice stand has arrived on the north side of the downtown area.
One of the newest locations of the North Carolina-based chain Pelican's SnoBalls, serving guests Louisiana-style sno-balls, opened April 15 in a former house located at 8099 Main St. in Woodstock. Open from noon to 9 p.m. Monday through Saturday, and 1 to 9 p.m on Sunday, the stand offers guests more than 100 flavors to choose from.
Unlike snow cones that are typically made with harder and crunchier ice, Paul Bentivegna and his wife Cicily, who own the Woodstock Pelican's, emphasized the location serves up sno-balls, which uses ice that is softer in texture. The Bentivegnas also said they wanted to do something that would give families in town something fun they could do together.
"We live here, and it's important to us to be part of our community," Cicily Bentivegna said Wednesday. "We wanted to create somewhere that families could hand out and be together without having to worry about things like traffic."
The Bentivegnas are originally from Louisiana, where sno-balls are more prevalent, and wanted to bring that flavor to Woodstock, they said. One thing they feel sets the sno-balls at Pelican's apart from other similar desserts at other locations is the richness of the flavoring used and the sno-balls' overall quality. Paul Bentivegna said one customer had even told him that it was the softest ice he had ever tasted.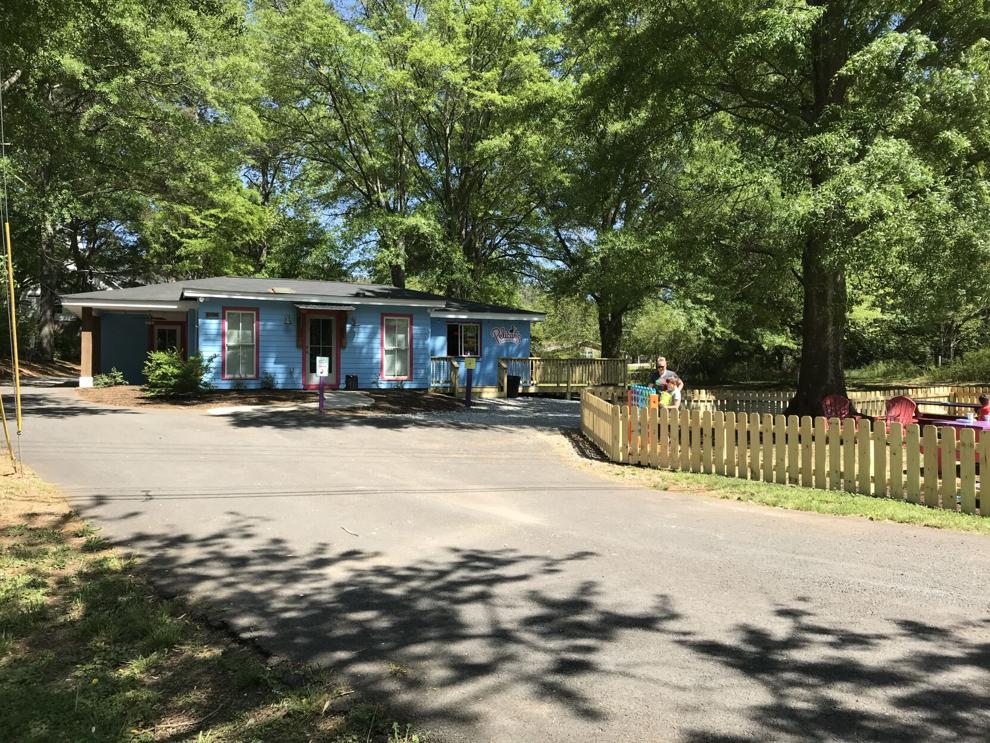 In addition to serving frozen desserts to customers, the Bentivegnas designed the location to be a destination where families could relax and enjoy their time at Pelican's. In front of the converted house, a fenced-in yard area contains a handful of picnic tables and lawn games, such as a cornhole set and a large wooden block tower game. To encourage patrons to bring their pets with them, Pelican's offers a dog-sized "pup cup" for its four-legged guests.
"It's a destination, a place to listen to music and play yard games," Cicily Bentivegna said.
In the week since Pelican's opened up in Woodstock, it has become very popular with visitors, the Bentivegnas said. Paul Bentivegna said the stand has gotten nothing but five-star reviews on Google, while Cicily Bentivegna said the stand has already seen quite a number of repeat customers.
"People are already addicted," she said.
Paul Bentivegna said some of the stand's customers are staying on site for half an hour to just enjoy themselves.
"Things are going great," he said. "Even in colder temperatures like today, people are here enjoying sno-balls."