HOLLY SPRINGS — Construction crews will be busy along Hickory Flat Highway near Holly Commons Parkway to build the first Farm Stores location in Cherokee County, and a new self-storage facility also under construction nearby.
Farm Stores is a walk-up and curbside delivery market that was founded in 1957 in Florida and began franchising locations in 2014. The new location, at 4240 Hickory Flat Highway, will be one of the company's first franchises in Georgia and among 10 new stores the company expects to open in the Woodstock, Canton and Holly Springs area in the coming years.
Kate Stroth with Farm Stores Georgia said Farm Stores include a bakery, groceries and a café with walk-up, drive-up window service and curbside pickup with a "neighborhood focus."
"[Customers] can get light grocery items like cereal, fresh-baked bread, eggs, milk and household items, but they can also get a smoothie, soft serve ice cream, fresh cookies and some gourmet to-go dinners," Stroth said. "It can still be contactless but maintain that friendly, fresh, customer service oriented brand."
With construction underway, Stroth said the Holly Springs location plans to open sometime during this holiday season. Once opened, it will mark the first of many locations planned for middle and south Cherokee County.
"They plan on having nine additional (stores) in Woodstock, Canton and Holly Springs," Stroth said. "They are very familiar with the area."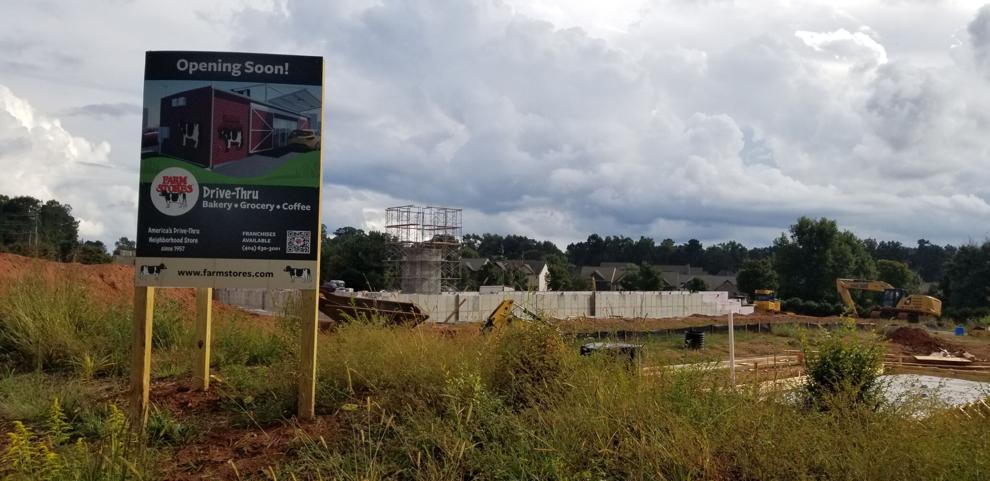 Other locations in Cherokee County are still being scouted, Stroth said, with the hot real estate market presenting some challenges in sourcing sites for future locations.
Meanwhile, the first Farm Stores is in a prime spot, she said.
"We are very excited about the Holly Commons store, that is a superb location," Stroth said.
Holly Springs Economic Development Director Ein Honea said the Farm Stores location is a by-right use based on the site's zoning.
As crews work to construct the Farm Stores location, construction will also be underway next door to make way for a new self-storage facility.
A Bright-Meyers-Sasser development, the 90,000-square-foot storage facility along Hickory Flat Highway is set to open in late summer 2022, Matt Sasser said. Sasser's previous projects include the Riverstone Plaza Shopping Center opened in 2002, the Holly Springs Walmart complex, and more recent projects in Cherokee County.
The storage facility, which Sasser said will likely be dubbed Holly Springs Self Storage, will be similar to the Canton Self Storage facility opened in 2019 on Reinhard College Parkway.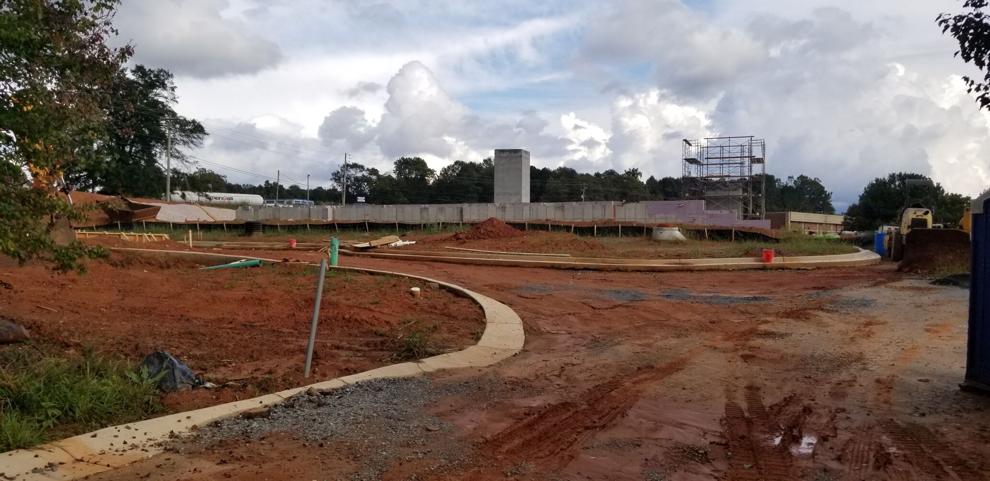 The building will be a "Class-A" product, Sasser said, with a mostly brick façade with all units climate controlled with internal access. The facility will be two stories with a basement.
The business will be managed by Absolute Storage Management.