Mountain High Outfitters has expanded, relocating to a bigger 3,400-square-foot space between Carter's and Perfumania at The Outlet Shoppes at Atlanta.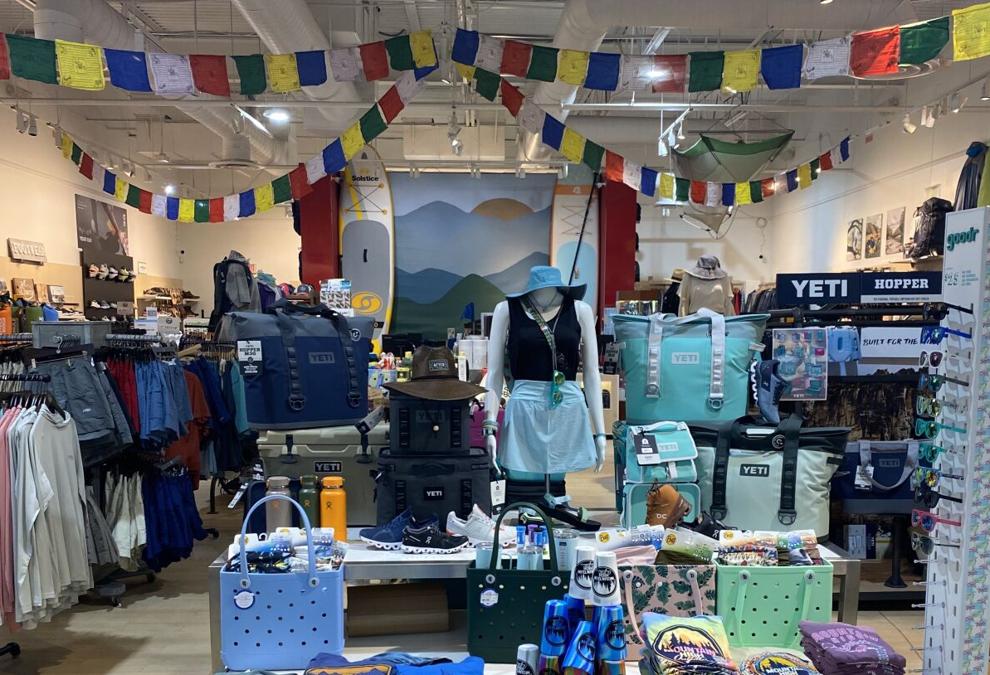 The outfitter, founded in 199, is an active, outdoor boutique and lifestyle store. Their vast selection of premium apparel, footwear, gear and accessories for all ages originates from highly sought-after brands, such as Barbour, Birkenstock, Free People, HOKA, Patagonia, Ray-Ban, Teva, Vuori and YETI. Mountain High Outfitters also sells bikes, boats and paddleboards as well as camping, climbing, hiking, trail running, and skiing items.
"We are beyond excited to move to our new location at The Outlet Shoppes at Atlanta. We have been in the market for nine years and feel this opportunity to build a new and larger community is exciting. With the newfound interest for so many of our guests to get out and get active, it suits our mission, and we can't wait to prepare everyone for all of life's endeavors," Christopher Groom, owner of Mountain High Outfitters, said in a statement.
Mountain High Outfitters will celebrate their grand opening Saturday, starting at 10 a.m. The first 50 people will receive a gift card and a Mountain High Outfitters t-shirt, as well as some vendor swag. Light beverages and refreshments will be served during the day, and there will also be deals on items throughout the store.
The Outlet Shoppes at Atlanta is located at 915 Ridgewalk Parkway in Woodstock. For more information on this store and other Center news, visit www.TheOutletShoppesAtAtlanta.com or follow The Outlet Shoppes on Facebook.