WOODSTOCK — The wind in your face and the open air that come with riding a motorcycle are exhilarating, says Donna Nunez. Saturday, for the third year, she and her husband will begin a 1,000-mile journey from their Woodstock home.
Donna and Wayne Nunez this Labor Day weekend will join dozens of bikers from across the state for a 1,000-mile journey to New Orleans to remember their close friend who can no longer ride with them. Gena McLeod, an advocate for motorcyclist safety who worked with the couple in the American Bikers Active Toward Education of Georgia, was killed when a distracted driver crashed into her bike three years ago.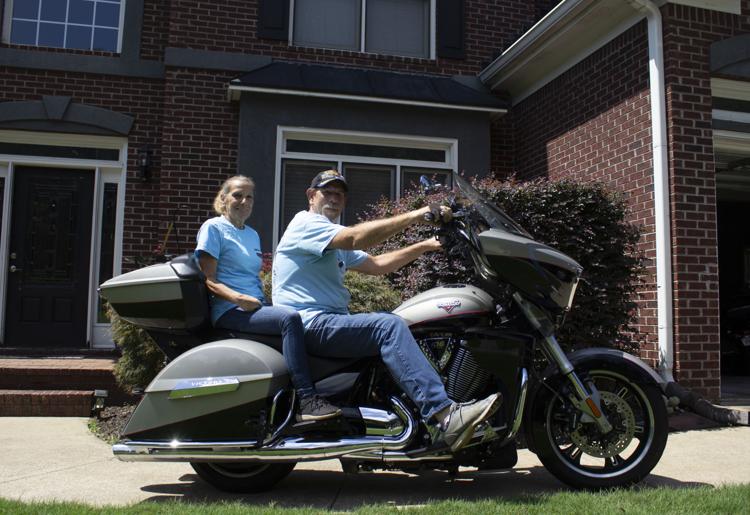 "Gena was a very good friend of ours. She was one of the most staunch advocates for motorcycle safety you would ever meet," said Wayne Nunez, the north regional director for ABATE Georgia. Both Wayne and Donna serve on the board for the state branch of the organization, which lobbies for legislation to make roads safer for motorcycle riders, and promotes motorcycle safety education.
Her friends said the 2016 crash happened just a month after McLeod's wedding day, while she was developing a program to help young drivers look out for motorcyclists on the road.
They came up with the Gena McLeod Memorial ABATE Legislative Awareness Ride in memory of their friend and to raise money for ABATE. Riders get donors to pledge a specific amount per mile traveled, up to 1,000 miles. So far, this year's ride has raised about $5,200 and is estimated to reach $7,000, Donna Nunez said.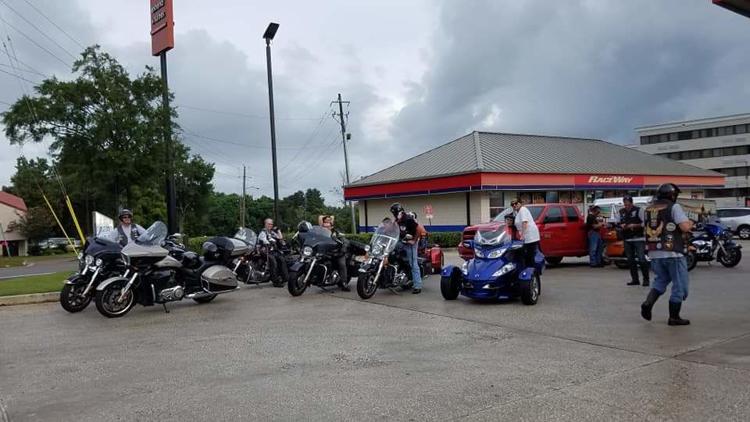 The ride has brought together friends of McLeod's, and has also recruited many who never knew her to support the cause. They'll also meet with motorcyclists from Mississippi and Alabama on their ride. Donna Nunez said in their organization, she and her husband have found a deep camaraderie of motorcyclists. It began with seven riders on five bikes, and this year 36 people plan to ride together with 23 bikes and a truck with a trailer.
Last year, they noticed in Mississippi on the way home that rain was picking up from a tropical storm. That didn't stop them from riding for another 200 miles.
"We rode on the outer bounds of a hurricane all the way to Montgomery," Wayne Nunez said.
The biggest risk for motorcyclists is drivers who aren't aware of them, Wayne Nunez said.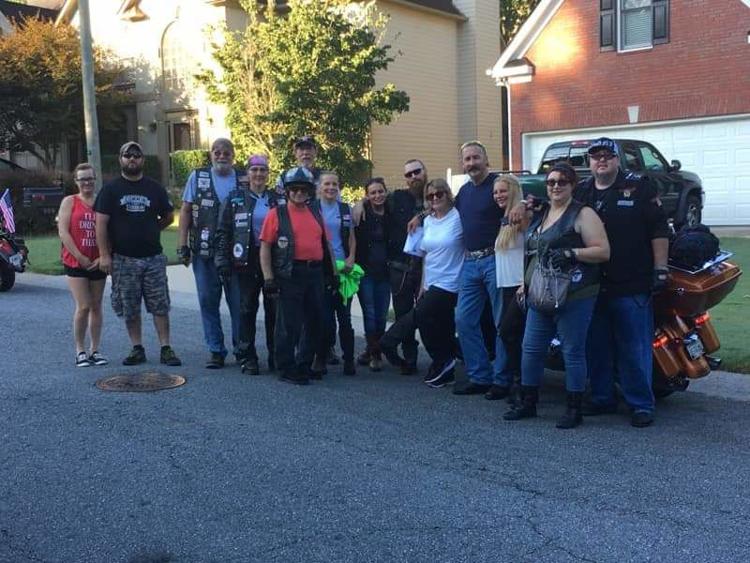 The Woodstock couple were themselves victims of a crash while riding their motorcycle out of town a few years ago. A distracted driver hit the back of their bike while they were stopped at an intersection, and a resulting injury in Donna's ankle sent her to the hospital.
"I was in horrible pain for 13 months and I had surgery, but that's the least of it. So many people don't come out of it like we did," she said.
This year's funds raised from the event will help ABATE Georgia members attend a regional conference of motorcycle rights organizations.