A local church is hosting a diverse range of flavors at the Woodstock International Food Festival on Saturday and Sunday.
St. Elizabeth Orthodox Church, located at 2263 East Cherokee Drive near Woodstock, is preparing for about 2,000 people to attend their second annual event. Last year a total of 1,000 people were there and the festival sold out of food early Saturday, so this year church members are working to make sure there will be enough for everyone.
Admission is free, though attendees are invited to purchase food made by church members, from traditions across continents. Many of the dishes are family recipes that have been passed down for generations, said festival chair John Marion.
"People at our church are from all over the world. We have people who are Dutch, Mexican, Ukrainian, Russian, Greek and Italian. They're all coming from different places but when they come together in our church, they're all one in Christ. It's a beautiful expression of what our country looks like, and what the church should look like too," said Father Matthew Dutko, the priest at St. Elizabeth. "So we want to share the community we have with people in our neighborhood, and give people a good time to see what the community is like, and enjoy some food from all over the place."
The menu includes traditional foods from Cuba, France, India, Italy, Poland and Ukraine. Popular items from the first festival that will be back this year include pierogi, a dumpling from Eastern Europe and Brazilian grilled meats. A bakery will be at the festival with international baked goods. A bar will offer beer, water and soda.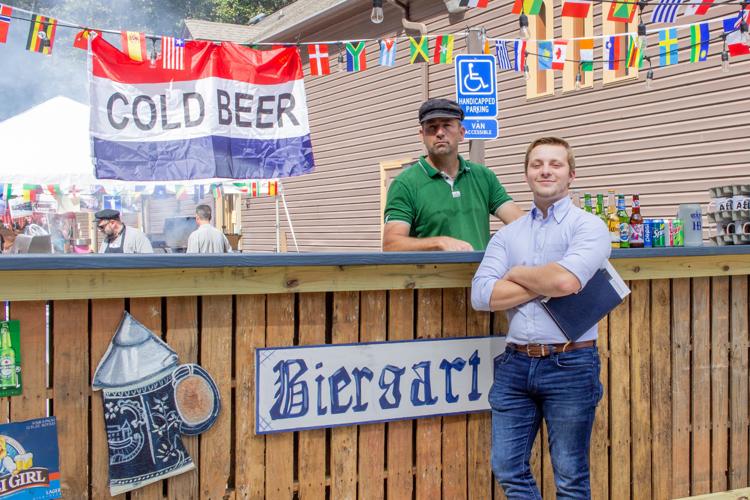 The food will be priced $3-4, with smaller items or side dishes at $3 and larger portions or main entrees at $4.
In addition to live music and a DJ, visitors will have the chance to watch a dance performance from Holy Transfiguration Greek Orthodox Church in Marietta, as well as a martial arts demonstration. There will also be local business vendors with metal art, woodworking, cosmetics, nutritional products and more. Kids can enjoy bounce houses, arts and crafts and games.
Also part of the festival is a series of raffle prizes: attendees can purchase a group of tickets and decide how many tickets to enter into which baskets. Thanks to donations from sponsors, prizes include Falcons tickets, a stay at a casino hotel and tickets to the Dollywood theme park.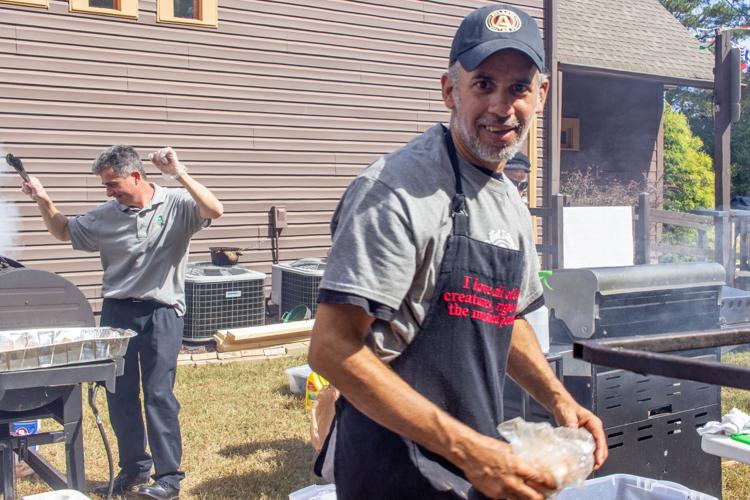 Part of the purpose of the festival is to introduce the church to people who may be unfamiliar with the Orthodox tradition, so members will offer tours of the church building to guests. St. Elizabeth is unique among Orthodox churches, Marion said, because it isn't affiliated with any one nationality or ethnicity.
"St. Elizabeth in Woodstock is made up of many groups of people, not just from traditional Orthodox countries, but a lot of people have converted from different backgrounds, from all kinds of ethnic groups," he said. "So we have a very diverse congregation."
Proceeds from the event will be given back to the community, according to church representatives. Marion said last year, the church used leftover money to host free dinners at the church, a Cuban night and an Eastern European night.
"Going into January next year, I think we'll have more than two of the meal nights that we'll open up to the community. Each one will be centered on a specific ethnic food," Marion said.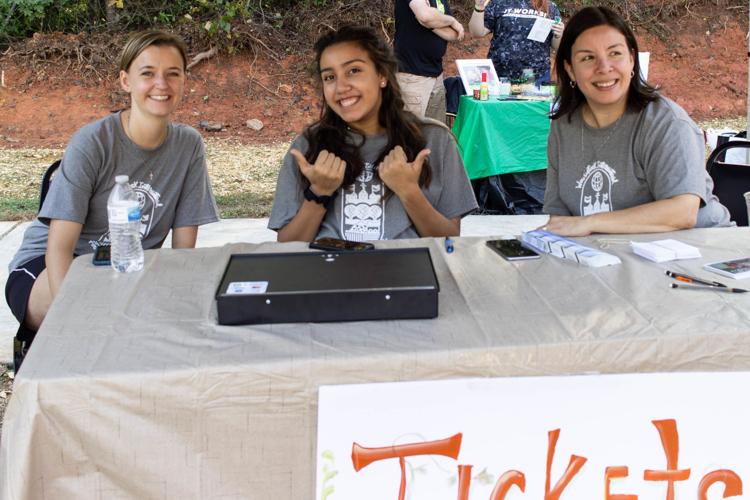 Dutko said the event promises to be a good time for families.
"You're going to have a great time because the food is reasonably priced, people are kind and loving, there are things for kids to do," the priest said. "You'll be able to come, enjoy some good food, good drinks and a great family experience. And you can do all that on a good, small budget for your family. You can have a cultural experience, learn about different parts of the world and learn things maybe you didn't know about before."
Festival hours are 11 a.m. to 9 p.m. Saturday and noon to 6 p.m. Sunday.