Plants, sound waves, thermometers and bacteria were on display Thursday at a homeschool science fair. 
The fair was organized by Cara Montes, who said she hosted the event because she couldn't find any educational fairs in the county that open to her children. 
"It was really hard to find them. Either you had to belong to a co-op, which is like thousands of dollars a year, or you had to really, really search and usually drive farther. They were just scarce," she said. "So I'm like, you know what? I want this for my kids, so I'm going to do it."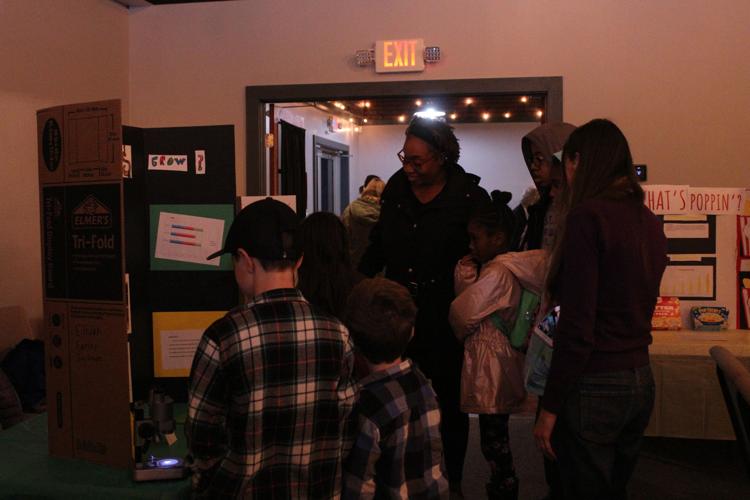 Two dozen students from kindergarten through eighth grade entered the contest, with projects that included a homemade thermometer, crystal growing, paper planes, terrariums and popcorn. The event was held at Hope Church near Woodstock and sponsored by local businesses that donated prizes. Families paid $2 to enter the competition, which covered the cost of renting the space.
Fourth grader Benjamin Pilcher took samples from all over his house to compare the variety and size of bacteria, including from inside a person's mouth, on a phone, on a door handle and in a toilet, using a microscope. He was surprised to learn the sample with the most bacteria was from underneath a shoe.
"I wanted to see how much bacteria is in our house, and there's quite a lot," he said.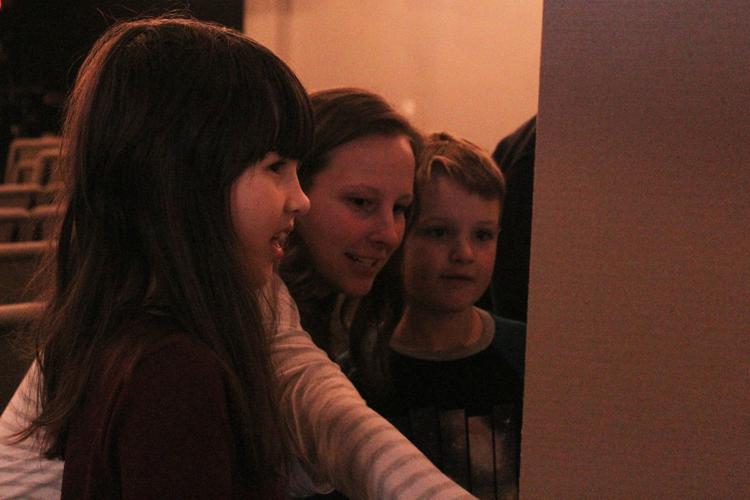 Jaclyn Moore in third grade, built a homemade thermometer from alcohol and food coloring which measured up to 110 degrees Fahrenheit.
"When it's hot the food coloring will go high up in the straw, and when it's colder it will go lower in the straw," she said. "We calibrated it with 70 degrees, room temperature."
In the kindergarten to second grade category, Greyson Fletcher, the only contestant, was the winner and was named a "Super Scientist." In third to fifth grade, third-grader Ellie Mason won first place and fourth-grader Benjamin Pilcher earned second. Matthew Carlson, Jaclyn Moore and Quinn Spellacy earned "Most Creative," "Most Interactive" and "Super Scientist" superlatives respectively. In the sixth through eighth grade age group, Keaton Spellacy in sixth grade was named the winner, and sixth grader Eli Mason earned second place. "Most Creative" was Eden Montes; "Most Interactive" was Sam Carlson and "Super Scientist" was Gabriel Montes.
The event organizer said she wants to encourage students to ask questions and learn through their own research.
"The most important thing, I think is that kids know the scientific process, especially the middle grades, and they know how to reiterate that back to someone," Montes said. "Do they know how to observe and ask a question?"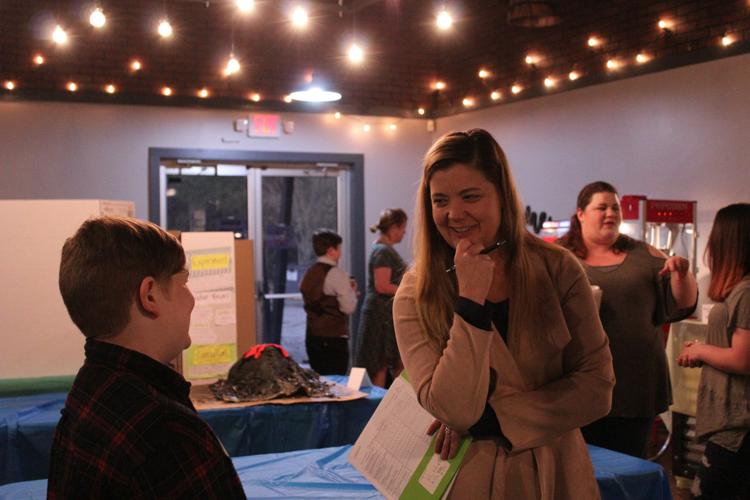 Montes plans to continue to hold competitions every few months, including a geography and history fair next month in Cobb County.