A pair of Creekview High School seniors swept the top awards at this year's Cherokee Student Film Festival.
The Cherokee Office of Economic Development (COED), in partnership with the Cherokee County School District's audio/video technology and film (AVTF) educators, announced the winners of the third annual Cherokee Student Film Festival as part of a live screening and awards presentation at the Creekview High School football stadium Friday night.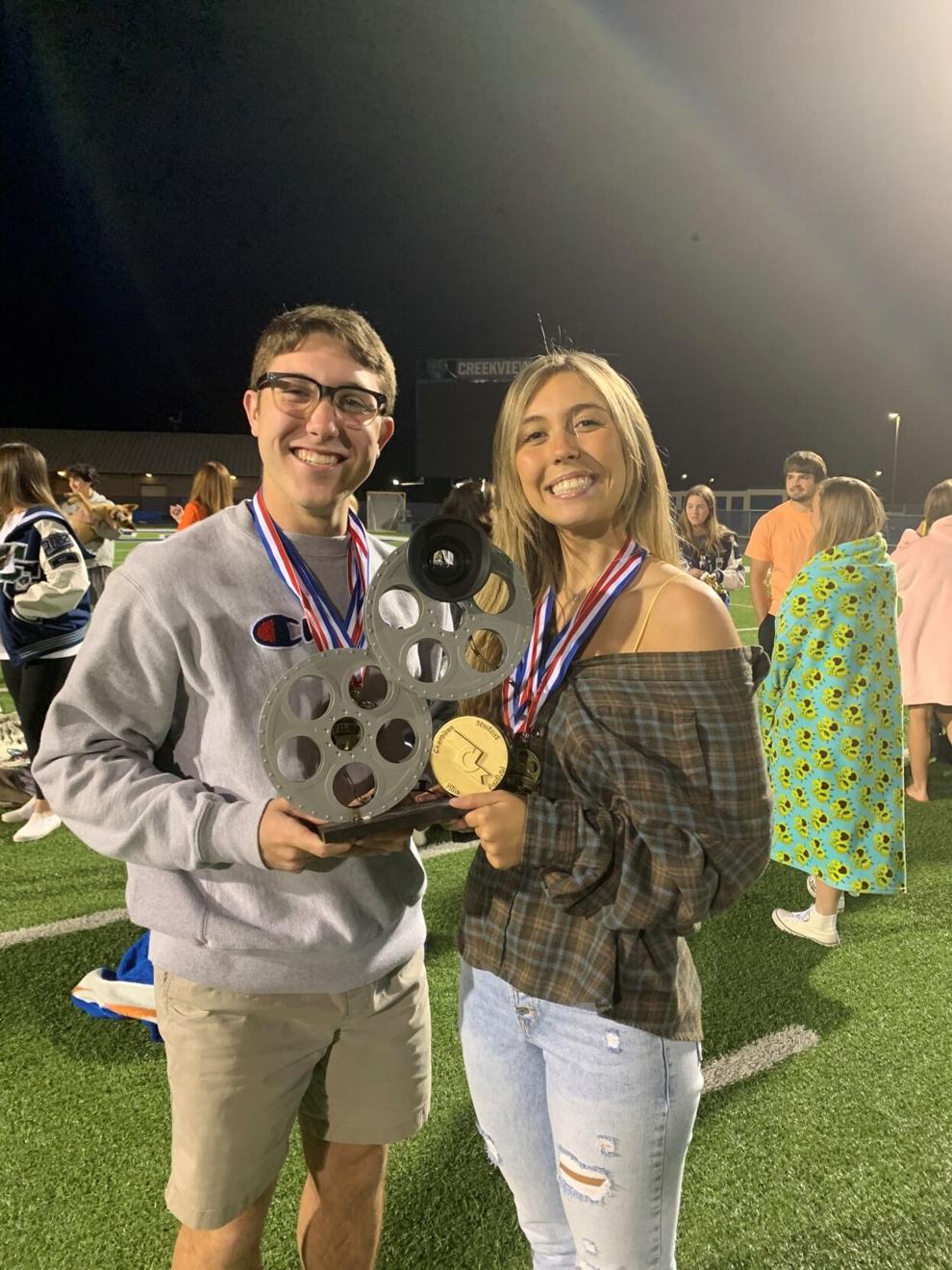 Creekview seniors Jadon Deaton and Brighton St. Vrain, who have won in at least one category over the last three years, tied or won across every category, including Best of Show and the coveted Audience Choice Award.
Student films were screened on the Jumbotron, bringing new meaning to being under the "Friday Night Lights." To adhere to social distancing measures, guests were invited to spread out on the football field and stands to view the qualifying student entries and awards ceremony.
"This film festival is a 'best in show' winner among partnerships," Superintendent Brian Hightower said in a statement. "We'd like to thank the teachers and film industry professionals for all of their work, the Cherokee Office of Economic Development for directing and, of course, our superstar students whose talents shine through this event. The Georgia film industry offers so many opportunities, and this partnership helps better prepare our students for future success."
The Cherokee Student Film Festival represents COED's second collaboration with CCSD AVTF students this year. While COVID measures prohibited students from participating in-person for the Annual Cherokee Student Film Summit, COED hosted an online Student Film Webinar Series featuring expert guidance from local and regional industry professionals. Through this virtual experience, students were able to ask questions and connect with producers, directors, screenwriters, and explore careers in film.
"Connecting local students with Georgia's film industry remains a key goal of our collaboration with the CCSD," said COED President Misti Martin. "Challenging students through opportunities like the film festival prepares them for successful careers."
With strict parameters designed to simulate production requirements, eight groups of Cherokee County students met criteria for screening. Submissions were judged by regional post-secondary film instructors Jay Hamilton of the University of Georgia, Steven Hames of Berry College, Meredith Muse and Thomas Logan of Chattahoochee Technical College, as well as CNN News Director Mark Hylbak, and Media Producer Justin Webb.
Awards were issued based on the judges' total scores in the following categories: Best Cinematography, Best Sound Quality, Best Use of Prop, Best Use of Line, and Best of Show. Festival attendees were able to cast votes in the Audience Choice category.
"Being a part of the Film Festival over these past three years has not only pushed my love for film but made me realize this is my passion. Writing, directing, and watching your film come to life is such a satisfying feeling," St. Vrain said.
Deaton added, "The film festival has had such a big impact on my life and has pushed us both to pursue film."
Both seniors plan to attend Middle Tennessee State University in the fall, and major in film and video production.