CANTON — Drivers along Highway 20 near Interstate 575 in Canton will continue to navigate orange traffic barrels and lane shifts several more months, according to the Georgia Department of Transportation.
But a GDOT representative says the Highway 20 widening project in the area is still on track be completed on time.
GDOT spokesman Joe Shulman said the first phase of the Highway 20 widening project from Scott Road to I-575 is set to be completed by the end of 2022. The approximate one-mile stretch from Scott Road to 575 is the initial phase in a multi-year plan to widen the entirety of Highway 20 from Canton to Cumming in Forsyth County, about 24 miles.
The state-funded project will widen Highway 20 to six lanes, three lanes in each direction, with a 20-foot concrete raised median including curb and gutter, and five-foot sidewalks near the interstate. The project also includes intersection improvements along Highway 20 at Old Doss Drive, Brooke Park Drive, Key Drive, Big Oak Drive, Weaver Circle and Scott Road.
While some residents have questioned the project's status in recent weeks, Shulman said sometimes visible work doesn't tell the whole story. He said some work cannot be completed while the ground is saturated, and that there are a bevy of utilities in the area that must be relocated.
And though the date of completion is always dependent on weather, Shulman said the project is still set to be finished by late 2022.
"Right now, (the Scott Road to 575) phase of the project is moving along at a good pace we are quite happy with," Shulman said.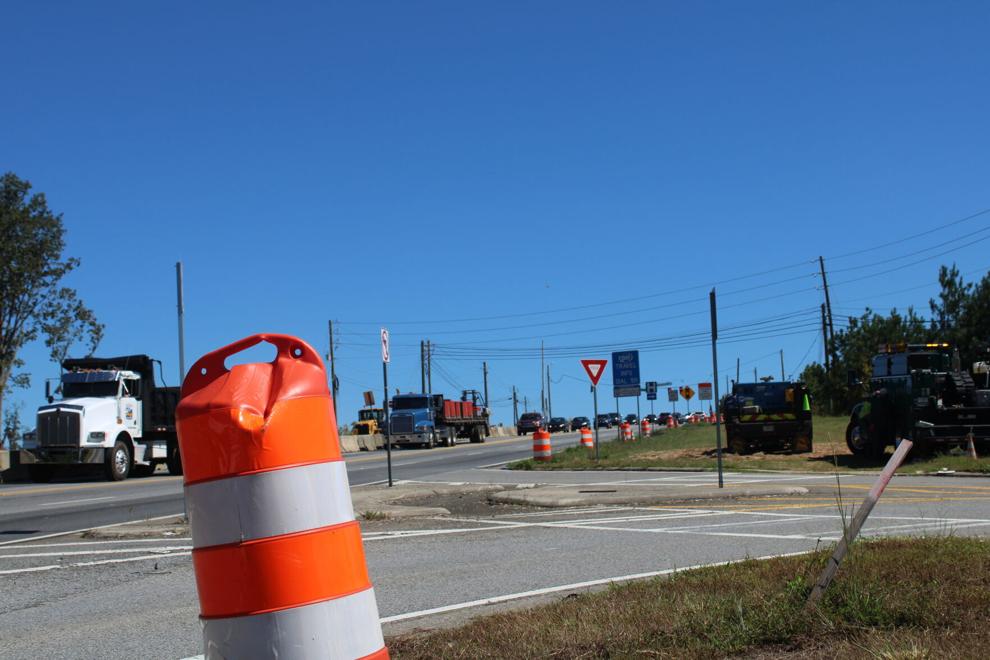 As construction crews continue to widen Highway 20 near 575, GDOT is looking east to the next phase of construction from Scott Road to Union Hill Road, about two miles. The second phase of the overall project will widen the roadway to three lanes of traffic in each direction with a 20-foot raised median and "urban" shoulders. Access to side roads and driveways will be controlled by restricted crossing U-turns in the median.
Shulman said a contract has been awarded for the construction of the Scott Road to Union Hill Road phase, but a notice to proceed on that work has not yet been issued.
"We are working through our normal processes with the contractor," he said. "That section should start work no later than early next year."
Another phase of the project could begin late next year, but GDOT has not finalized which section of the widening it will tackle next, Shulman said.
"There may be one section that starts up in late 2022, but it's too far out to see whether that's going to be in 2022 or 2023, or what that next section could be," he said.
The total Highway 20 widening project includes several more phases in Cherokee and Forsyth counties.
Other phases include: widening Highway 20 to six lanes from Union Hill Road to East Cherokee Drive with a 20-foot raised median, with "urban shoulders" and a multi-use path from Cherokee Veterans Park to Smithwick Creek; widening from East Cherokee Drive to Ga. 369; widening from Ga. 369 into Forsyth County to Post Road; widening the thoroughfare from Post Road to east of North Corners Parkway in Cumming.