A flash flood watch issued for Cherokee County Sunday has been extended until 8 a.m. Tuesday, according to the National Weather Service.
Multiple rounds of heavy showers and isolated thunderstorms are possible, with possible rainfall totals of one to two inches within the watch area, the NWS reports.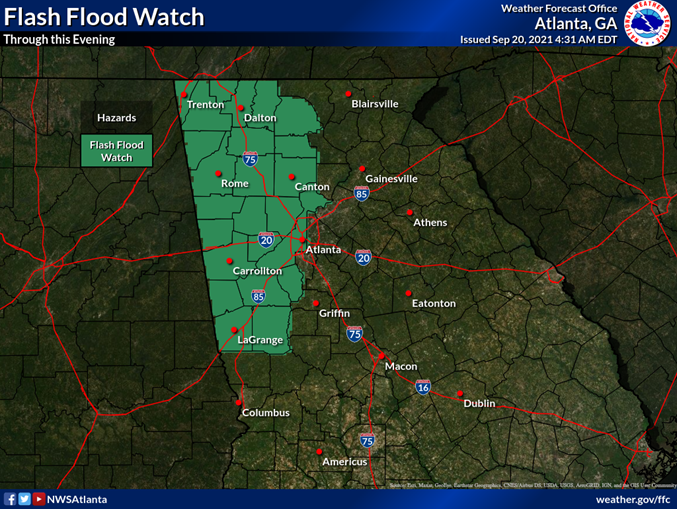 Higher amounts of rain, up to three inches are possible, "especially across northwest Georgia and extending into portions of metro Atlanta," the NWS's notification reads in part.
"This rain will fall onto already wet ground, resulting in the potential for flash flooding and quick rises on rivers and creeks," the NWS said.
Monday afternoon, rainfalls totals were about an inch for most of the county.
"Totals stayed up to an inch, to an inch and a half on the eastern side of the county," said Lauren Reaves, meteorologist for NWS. 
Because of consistent rain in the area, trails were closed at Olde Rope Mill Park Monday. 
Isolated to scattered thunderstorms are forecasted across the area through Wednesday