WOODSTOCK - A cadet in Etowah High School Air Force JROTC is in Singapore for two weeks as part of a high school cadet exchange program.
Ethan Mauriello, 15, was selected for the International Cadet Exchange Program between the United States and Singapore. He is one of 17 cadets in the U.S. to be selected from the program, in which they will learn leadership skills and train with Singapore cadets, and students from Singapore will visit The Citadel, The Military College of South Carolina. 
Mauriello left Saturday and is staying with the other 16 U.S. cadets, as well as students from Singapore and other countries that have exchange programs there.
The exchange cadets were selected from those who graduated from a week-long Cadet Leadership Course at the Citadel, and judged on their performance there. This summer, Mauriello took the course and graduated in the top 10% of cadets, he said.
To apply, students wrote about why they wanted to join the program and how they would represent the U.S. in Singapore, and they had to show they met the high physical standards for cadres. Their instructors also provided a recommendation.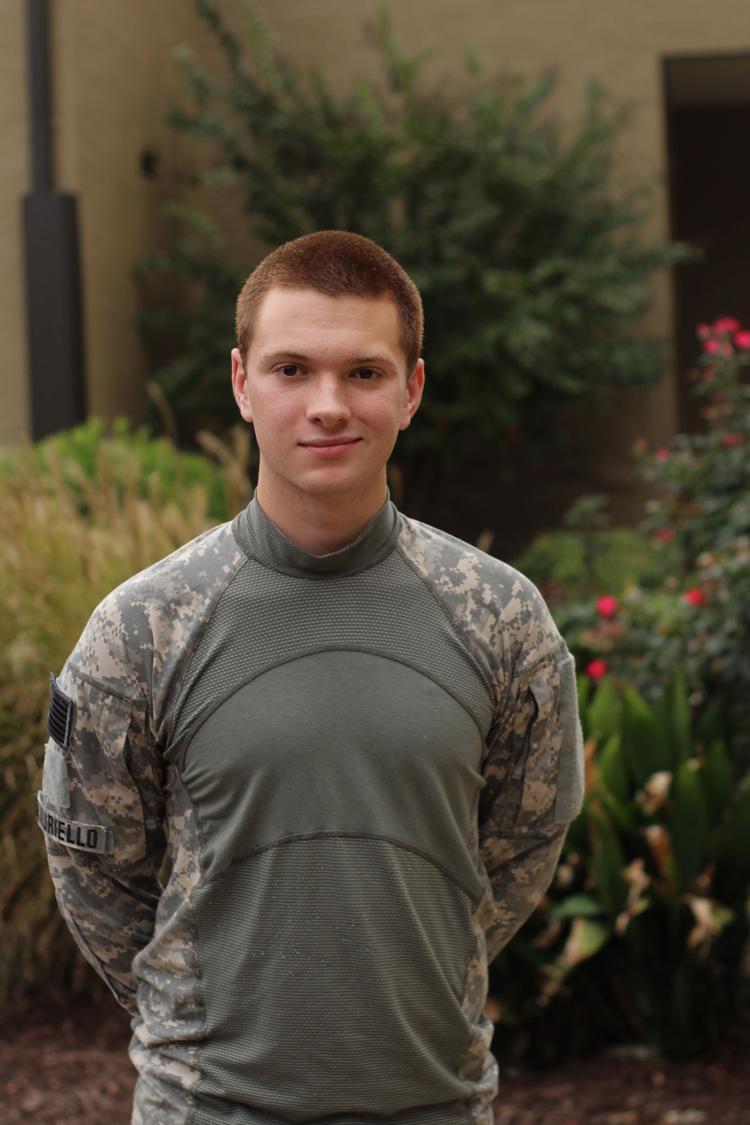 Mauriello, a sophomore, said he wants to use the skills he learns in the program to pursue careers in the military and policing.
"I want to build as much leadership experience as possible," Mauriello said. "I thought that would be a great way for me learn how to be a better leader, and deal with being in different scenarios, especially being in a foreign country."
Lt. Col. (Ret.) Stephen Bergey, one of the instructors for Etowah JROTC, said the trip represents growth opportunities for Mauriello and for the whole unit.
"When you're taking yourself out of your comfort zone, which they're very comfortable here, and place them in that type of experience for two (weeks,) the personal growth that comes out of that, the experiences and hopefully lifelong friends that they make, they're able to bring those experiences back here to Etowah," he said. "Ethan Mauriello's going to be able to show us, here's what they do, and we can try to incorporate some of that in this program, and it will impact the other students. It's fantastic."