Yann Fredrick Engamba, 20, will serve time in prison over the holidays for the next three years for charges in a 2018 crash that killed a 17-year-old, District Attorney Shannon Wallace announced Thursday.
Engamba, then a student at Creekview High School, was driving three of his classmates Nov. 27, 2018 on Old Orange Mill Road when he veered off the side of the road, striking a tree. Witnesses said he had been driving his 2003 Infiniti G35 recklessly, not maintaining his lane.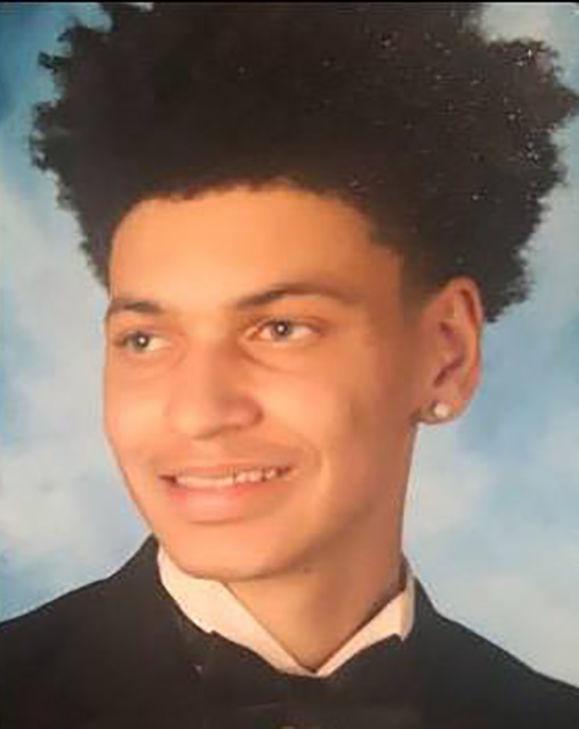 Stephen "Stevie" Smith, who was on the Creekview track team with Engamba, died in the crash. Another 17-year-old, Chase Burr, was seriously injured.
Engamba pleaded guilty to homicide by vehicle in the first degree, serious injury by vehicle and reckless driving.
"On November 27, 2018, three young people made the decision to climb into Engamba's car and take a ride, never expecting Engamba to put their lives in danger," prosecutor David Holmes, deputy chief assistant district attorney, said in a statement. "Instead of exercising due care to his passengers, Engamba chose to speed and drive recklessly. His actions led to a collision that ended the life of a promising young man and severely injured another."
During the two-day Zoom hearing in March, family and friends described Smith as someone who had a zest for life, who always saw the positive in others, and who looked out for his sisters and his friends. They showed they still carry grief and pain from his death.
Witnesses also said Burr's injuries left him no longer able to compete in track and field, ending his dream of someday being an Olympic athlete.
Cherokee County Superior Court Judge David Cannon Jr. sentenced the Engamba to 15 years, with one year to serve in the Cherokee County adult detention center and the remainder to serve on probation. Specifically, defendant will serve about 40 days in custody each year for the next three years, from the Tuesday before Thanksgiving through Jan. 3 of the following year.
Engamba must also perform 2,400 hours of community service, pay restitution, have no contact with the victims' friends or family members, avoid drug and alcohol use, not possess firearms, complete a DUI risk reduction course and a defensive driving course, and submit to random drug screenings.
Cannon said the sentencing ensures that Engamba will not be able to spend holidays at home or celebrate New Year's Eve for the next three years. The judge said he also wanted to ensure that the defendant spent the anniversary of the crash in custody.
"This was an unnecessary tragedy. A young life with so much promise was lost, and another life was permanently altered," Wallace said. "Our hope is that other drivers will see that reckless decision making behind the wheel can lead to loss of life and will think before acting in such a way."