A family-owned doughnut shop has opened at The Mill on Etowah in Canton, bringing a variety of flavors and combinations for families to enjoy.
Giggle Monsters Craft Donuts opened at The Mill Nov. 9.
"We offer gourmet doughnuts, made fresh with the dough cooked daily at midnight," owner Arturo Howard said. "We offer fun and different doughnuts, because we try to stay away from your traditional glazed or chocolate with sprinkles."
The shop features a variety of options to choose from, including candy bar doughnuts, a Fruity Pebbles doughnut, Oreo doughnuts. There are also a number of oddly-shaped doughnuts, including some made to resemble a pinecone.
"One of our most popular doughnuts is maple bacon flavored," Howard said. "We also get creative for the holidays to fit the various themes."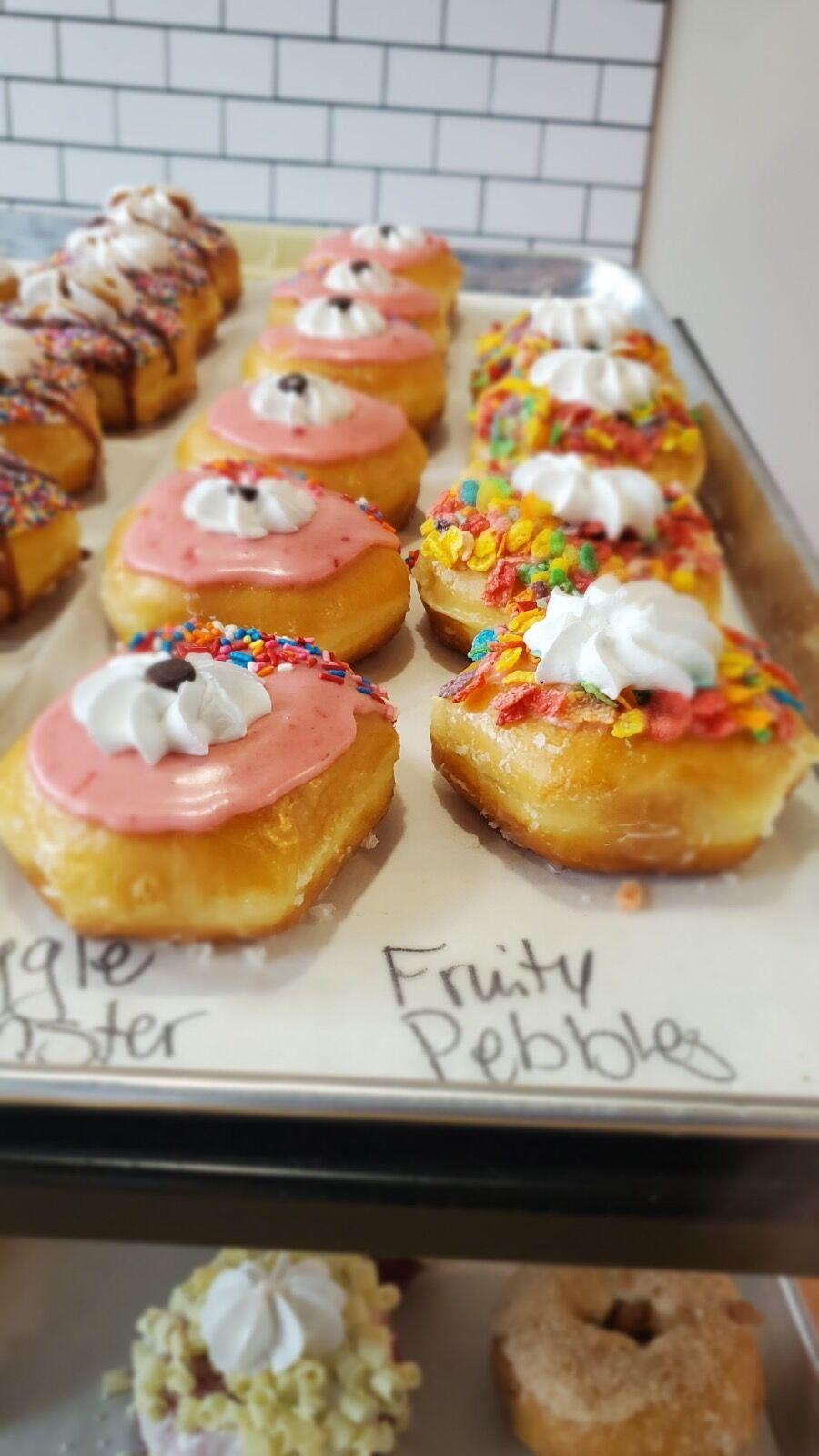 Howard said the shop also offers custom-made doughnuts, where the customer can request to have a name, word, or sentence spelled in celebration of a certain occasion.
"We try to be able to make any design available that the customer wants to make the experience as unique and positive as possible," he said. "The common denominator is kids. We came up with the name 'Giggle Monsters' because of the kids, and we have a desire to focus on fun and to make memories with our visitors."
Giggle Monsters Craft Donuts has been in business for six years, Howard said, with its first location at Bells Ferry Road next to Natural Market Cafe. He said the business continues to find great success, but he and his wife and co-owner Jennifer Howard wanted to expand and open a second location closer to downtown Canton.
"We love the Canton area and for years we've tried to open closer to the downtown area," he said. "We like the mill because it's historical, nice, trendy, and we really wanted to be a part of the community there."
The shop is located on the first floor of the Mill on Etowah, next to the Be Brand boutique store. Giggle Monsters Craft Doughnuts also can be delivered through major delivery services such as Uber.
The Mill on Etowah location is open from 8 a.m. to 6 p.m. Tuesday through Friday, and 10 a.m. to 6 p.m. Saturday and Sunday. The Mill on Etowah is located at 225 Reformation Parkway in Canton.