Allison Luly earned several accolades during her basketball career at Creekview High School, but none were bigger than helping lead the Belmont Bruins women's basketball team to its first NCAA Tournament win last week, she said.
The Nashville-based Belmont University had never won an NCAA Tournament game in its 24-year history as a Division I team, but that changed on March 22 when the Bruins defeated the fifth seeded Gonzaga Bulldogs 64-59. Belmont had lost its prior five tournament games to high seeds such as Gonzaga, but this year, Luly knew it wouldn't be the same outcome.
"We've been to the first round twice before, my freshman and sophomore years, but we weren't able to get past that first round either time," Luly said. "In years past we were just thankful to be there, but this year we really wanted to advance further and I could tell we had a lot of confidence that we could do just that."
Luly, a redshirt junior, added that winning the Ohio Valley Conference Tournament prior to the NCAA Tournament was a big confidence booster for the team heading into its game with Gonzaga.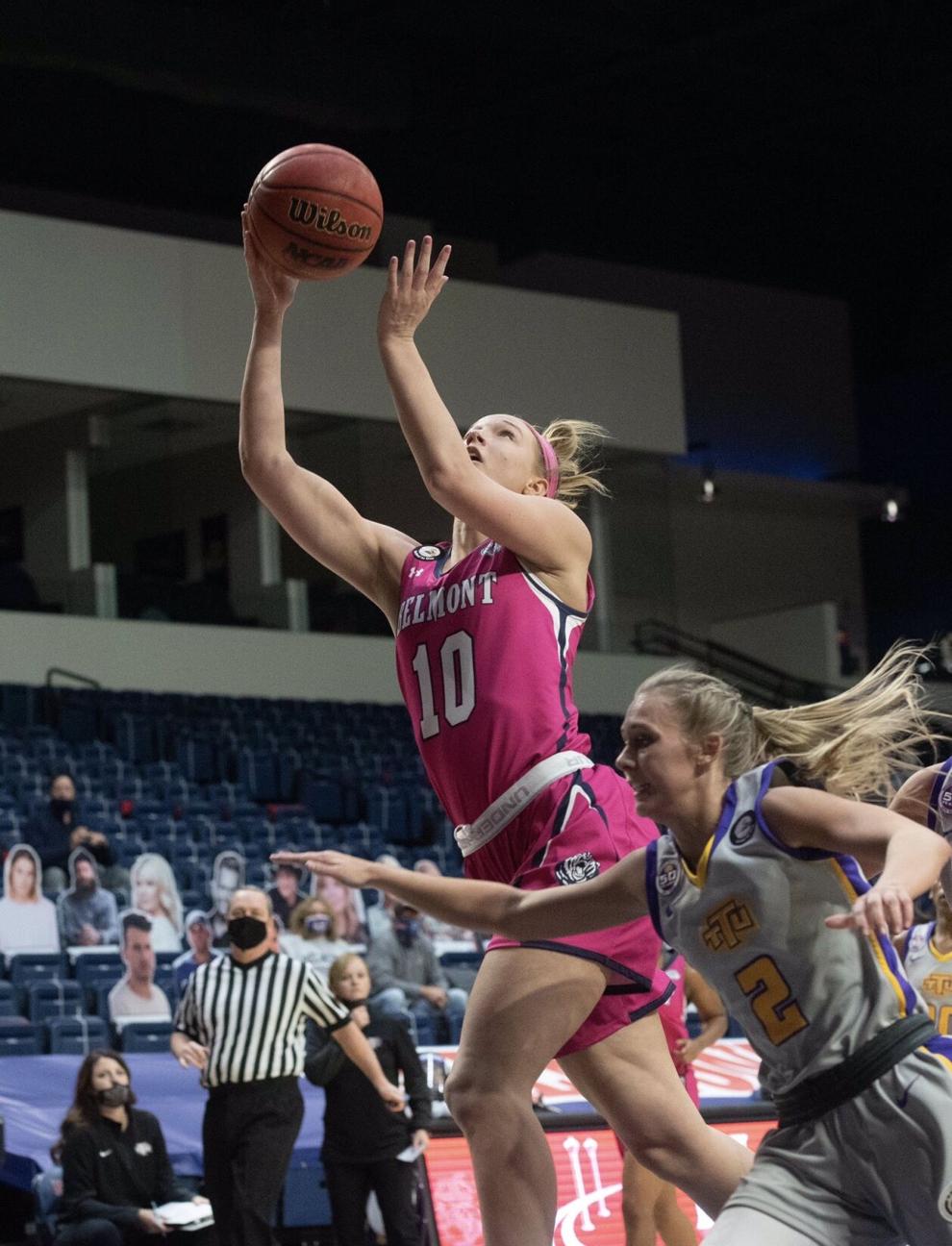 Belmont coach Bart Brooks said that Luly's 6 feet, 1 inch tall frame at the forward position played a pivotal role in the team's tournament win by helping to shut down the opposing Bulldogs' offense using her length and reach.
"I think the team really took on a part of her personality and looked to her for guidance a lot, especially in a big game like Gonzaga," he said. "She made sure she and everyone else did their job and her defensive effort was a big factor in the win. Gonzaga was bigger than we were, but Luly was more physical than they were and she used her physicality and athleticism to ramp up our defense."
Luly said her main objective as a forward is to defend and protect the rim. This is now a role that she is comfortable in, however, there was a time where offense was her primary role.
"I was an offensive-minded player at Creekview, but I've gradually grown into more a defender in college, which is the role my team needs me to play and I enjoy it," she said. "I guard pretty much anyone on the court using my athleticism and I love to rebound. I think my defending capabilities and height really allowed me to help my team beat Gonzaga. We have a great team and everyone fits a role perfectly."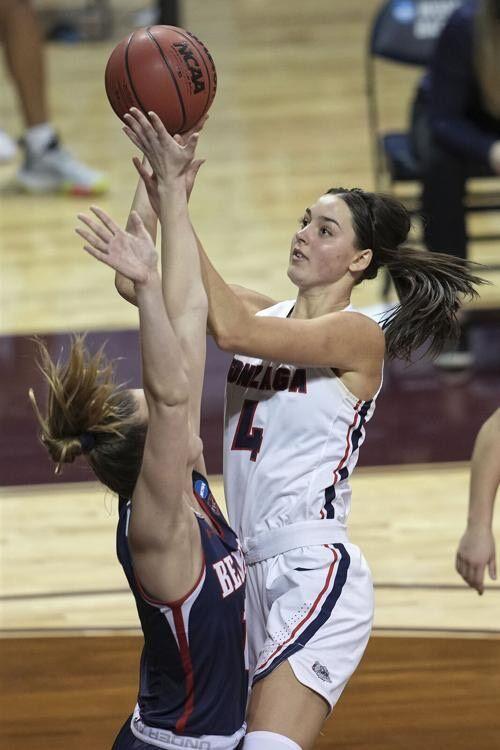 Belmont would go on to lose to Indiana University 70-48 in a second round matchup on March 24, but in a season filled with ups and downs for the Bruins, Luly said she is more than happy with the team's success.
"The game against Indiana didn't pan out how we wanted, but we left it all out there on the court and considering the obstacles we had to deal with all season, I'd say it was a very successful one," she said.
Belmont, like many schools across the country, had to deal with COVID-19 protocols and positive tests. The team went an entire month without practicing or playing a game. In total, nine games were postponed and two were canceled.
Luly, a nursing major, learned about the effects of the coronavirus pandemic and used this information to help the team be better prepared to help avoid contracting or spreading the virus.
"I was in and out of the hospital doing clinicals and also going to practice, so I had to make sure I was being extra careful," Luly said. "I saw what COVID-19 was all about first-hand, so I tried to help educate my teammates on wearing a mask, keeping distance, and being safe."
Brooks added it was a tough season for the team, and that Luly's experience as a redshirt junior helped lead a young team dealing with a difficult season to its most successful in school history.