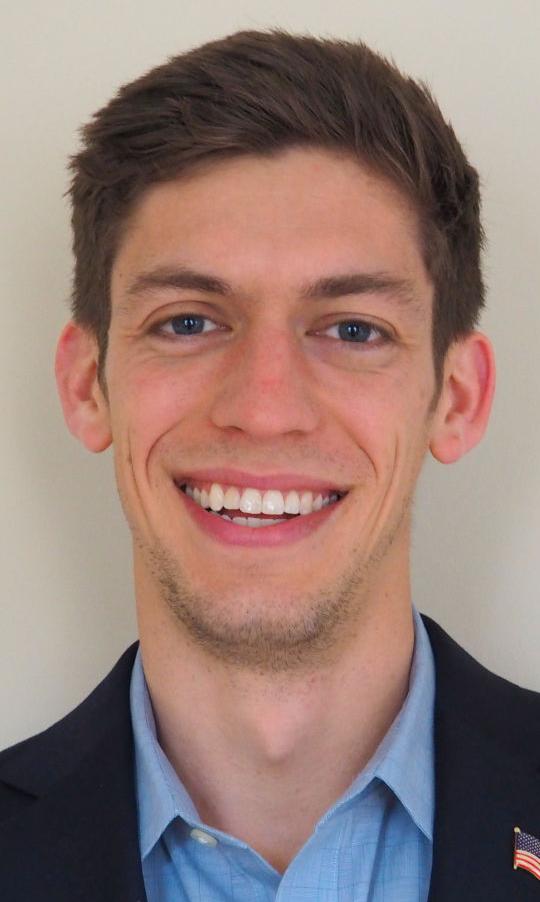 Education: Georgia Tech – Industrial Engineering; Columbia University – MBA; CCSD (Mt. Road, Dean Rusk, Sequoyah)
Residence: Wiley Bridge area
Occupation: Managing Consultant at Thought Logic Consulting
Why are you the best person for the job?: I understand the issues that residents care about – starting with my network of Cherokee family/friends from the past 31 years. I have relentlessly sought to understand resident concerns and have honest conversations about what I can solve as your Commissioner. I am the only candidate that has proposed detailed solutions to major issues facing Cherokee County – many candidates don't outline their solutions because they don't want to take a position or don't have solutions; you deserve to know who and what you are voting for (go to VoteKnocke.com for detailed solutions) I am the only candidate that has leadership experience helping large organizations operate effectively – Commissioners are not only responsible for zoning/land use, but also roads, first responders, parks, libraries, senior services, and tax dollars; as a taxpayer, I'll treat you as a customer for whom we always strive to deliver the best service.
Relevant experience: Experienced business leader: Career advising leaders of Fortune 500 companies to define strategy, execute on major initiatives, and improve broken operations. Passionate about improving government: Authored white paper on how to fix the NYC transit system that loses over $6 billion annually. Active and engaged community member: Current Big Brother mentor; former pro-bono consulting for homeless pregnant woman organization; former volunteer teaching assistant.
What are some specific things you would like to accomplish if elected?: My No. 1 priority is fixing our roads – traffic, deteriorating and dangerous roads are a huge problem. The county has underinvested in roads for decades and has not collected sufficient impact fees from new residential development to pay for required improvements. I have outlined plans to secure one-time funding for urgent road infrastructure improvements now, and to restructure new residential impact fees to ensure we don't repeat this situation in the future. Other priorities include: Managing growth – I will ensure a consistent and transparent zoning process that strictly follows the land use plan with minimal exceptions. Keeping taxes low – our County is running a budget deficit; pensions costs increased 56% from last year; we need to increase first responder pay to address high attrition. The county has not outlined how to pay for this; I have proposed a plan to save $10 million annually and prevent impending tax increases. Bringing quality jobs – I will work with the Cherokee Office of Economic Development to invest and cultivate potential job center locations (e.g. Bluffs, Airport area, Northside area) that bring good paying jobs.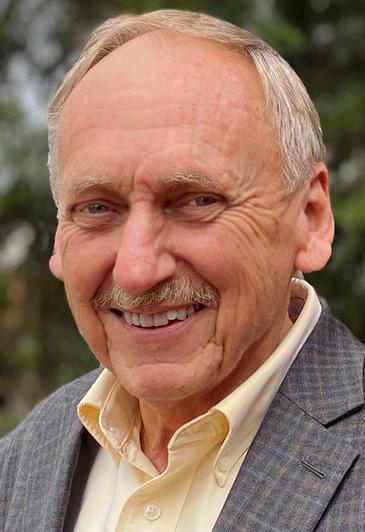 Education: University of Pittsburgh, Briarcliff High School and college night courses
Occupation: Small business entrepreneur
Why are you the best person for this job?: Presently our county faces numerous challenges on multiple fronts. I will bring problem solving, common sense, decisive action, negotiating and leadership skills to the table for the citizens of Cherokee County. 
Relevant experience: My strongsuit is the ability to surround myself with knowledgeable folks, seek input and reach consensus on making sound decisions and positive paths forward. Specific experiences include wage and salary administration and other human resource responsibilities. That experience aids in understanding complex human resource decisions faced by a commissioner. My experience in understanding accounting and budgeting assures stewardship of our taxpayers' dollars. I am the only candidate that has attended most county government meetings and hearings. I have offered input both in opposition and support. I've gained much insight into the issues and will be able to perform from day one. Over the years I have offered solutions to community concerns such as: Generating revenue through fair developer impact fees; Salary and benefits review of first responders; Overhaul of conservation ordinance; Fair and due process in zoning; Boundary disputes, service agreement, and land use plan between the county and cities.
What are some specific things you would like to accomplish if elected?: We will institute an efficiently run government By the People and For The People; We will focus on roadway improvements to reduce gridlock and preserve the character of our community; We will implement community round table meetings to discuss resolutions to issues and concerns; We will abolish closed-door deals with developers. Total transparency will be the new norm; We will execute ordinance language ensuring procedural fairness and due process for all citizens; We will succeed at establishing boundaries with cities on annexations and efficient service delivery strategies.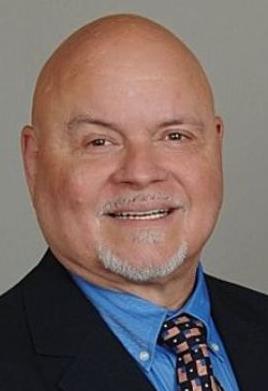 Education: Cherokee High School, attended University of Georgia and Kennesaw State University, Degrees earned: Associate Degree in pre-law, Bachelor of Business Administration degree in management
Occupation: Retired from AT&T after 38 years as a Senior Specialist Detail Engineer for Central Office DC Power. Managed multi-million dollar Power Budgets and up to 25 employees. Owned and operated Weatherby Karate Studio from 1978 to 2001 in Canton where I was the Sensei (instructor).
Why are you the best person for the job?:  I have lived in Cherokee County my entire life; in fact, I am the fifth generation of my family to make Cherokee my home. I love our community and I want to preserve the quality of life we all enjoy for generations to come. Growth is the issue that people are most concerned about and as a member of the Cherokee County Planning Commission for the last seven and a half years, I have a solid record of opposing the high-density zoning requests. I have a proven and verifiable record of supporting restrained growth that follows our land-use plan. As our county has grown, so has the role of our county commissioners. It requires more than a part-time effort to do the job well. As a retiree I can and will devote a full-time effort as your commissioner. I care about Cherokee County and will represent your interests with integrity.
Relevant experience: As a former business owner and engineer with AT&T, I have financial knowledge and experience working with a budget. In my current position as a member of the Cherokee County Planning Commission, I have the experience working with staff members and management of the different departments within our county government. The commissioners are responsible for zoning decisions and creating ordinances. As a member of the planning commission, I have over seven years' experience making decisions on zoning cases and collaborating with my fellow board members, staff and the commissioners regarding zoning ordinances. Most recently, I served on a sub-committee tasked with revising the Conservation Subdivision Ordinance. I also served as a member of the 2017 Cherokee County Land-Use Plan Committee. I have a proven and verifiable record of opposing unbridled high-density growth and of following the land use plan with my decisions as a member of the Planning Commission.
What are some specific things you would like to accomplish if elected?: 
Finding solutions to relieve our traffic congestion is my top priority. Highway 140 is at the top of my list, but we also have county roads in need of improvements. Our county roads need improvements to work on the traffic flow as well as road maintenance. I want all county residents to have more time to spend with their families and less time sitting in traffic. I want the residents of Cherokee County to be safe so I will be addressing safety concerns on our roadways. The topography here in Cherokee adds to the beauty of our county, but it also presents challenges. Other issues are bringing quality jobs to our county. I support all of our public safety employees by advocating for competitive compensation packages and the equipment they need. I also want to ensure that our parks continue to meet the recreational needs of all of our residents.