Creekview High School and Woodstock High School saw 470 and 469 seniors respectively walk across the stage at First Baptist Church of Woodstock Thursday to accept their diplomas.
Friday, another 456 students graduated from River Ridge High School, and 556 students graduated from Etowah High School.
A little over 1,000 more will receive their degrees from Sequoyah High School and Cherokee High School Saturday, a total of 2,995 graduates across the Cherokee County School District.
Creekview's graduating class boasted $8.9 million in scholarships to colleges and universities, and several state championships in athletics, fine arts, career technical clubs and aeronautics, Principal Bob Eddy said Thursday at the school's commencement ceremony.
"Thank you for giving your best when it was not easy," Eddy told the graduates.
Valedictorian Nathan William Davis shared a story about two men who encounter a bottomless pit, telling his classmates "you will have what it takes to persevere and to cross those holes in your path."
"I would like to encourage you that whatever you do with your life, dedicate at least a part of your time and your resources to helping out other people. Sometimes even the best of us come against holes or obstacles in our path that we cannot get by alone," he said. "If you see somebody else that has a need, help them bridge that bottomless void in their path."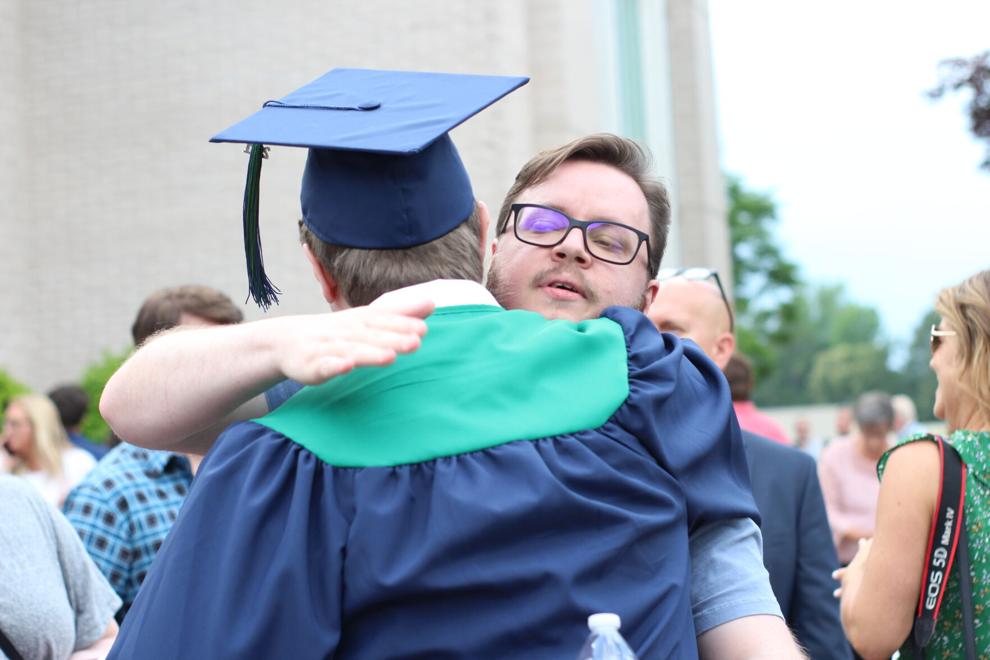 The district honored the valedictorians and salutatorians from its six traditional high schools at its annual Scholar Recognition Banquet Wednesday. The graduates each invited a teacher they chose as the most influential in their education. The seniors received an iPad, $50 gift card and plaque, and each teacher was presented with a plaque and $100 gift card.
All of the school district's high school graduation ceremonies are being held at First Baptist Church of Woodstock, 11905 Highway 92 in Woodstock. The ceremonies are also streamed on www.fbcw.org for family and friends to watch online.