CANTON — History Cherokee is gearing up for renovations later this month that will transform the former Canton Police Department into the Cherokee County History Center.
"Renovations to the center are expected to start in a couple of weeks and will last six to eight months," said Stefanie Joyner, executive director of History Cherokee. "The building will be closed off to the public during renovations. The museum should be open next spring."
The multi-functional facility, located next to Brown Park in downtown Canton, will increase in exhibit space from 675 square feet to roughly 5,000 square feet to allow for a wide variety of historical content to allow for displaying a wide variety of historical content. History Cherokee was formerly the Cherokee County Historical Society.
New features within this exhibit will include a large projection wall showing videos chronicling the history and development of the county, tabletop touch screens allowing visitors to explore topics in great detail, and large-scale installations highlighting work and home life in Cherokee County over the centuries.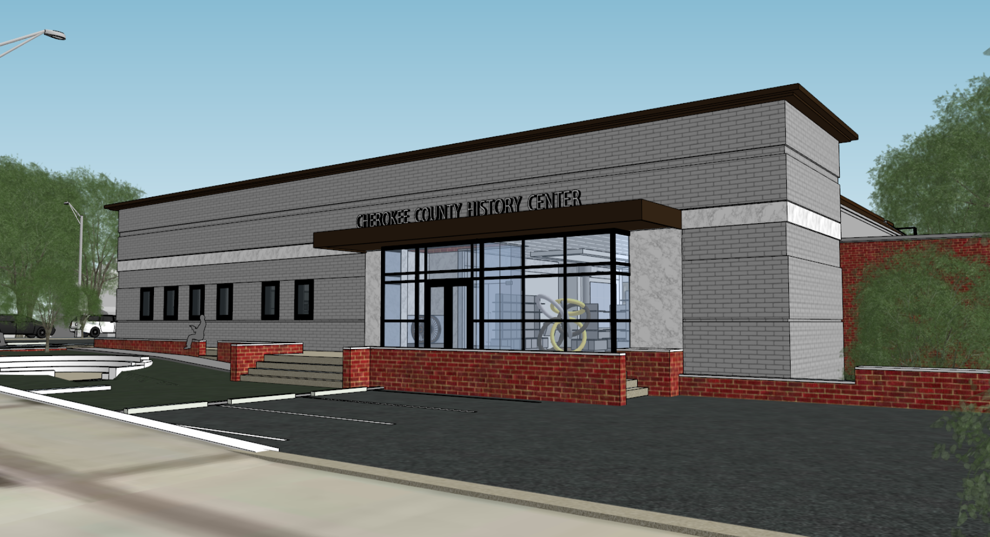 The museum will also feature educator-friendly resources including an instructional guide with teaching standards, interactive children's activities, and expanded storage space.
Additional changes to the building will include an additional 1,100 square feet of space, roof work, installation of three stone wall panels, changing a portion of the existing glass storefront to a tile wall, and replacing a full height window with a new fire exit door. The Canton City Council approved these changes at its meeting on Thursday.
The project will also include a new sign, which will be reviewed separately at a future date.
The renovations are funded through History Cheorkee's multi-million dollar capital campaign "History in the Making."
"The fundraiser started in late 2019 and by March 2020 we had raised $1.8 million," Joyner said. "We had to halt the campaign for almost a year because of the coronavirus pandemic, and we just recently started it back up again. As of Friday, we've raised $2.14 million. Our goal is $2.8 million."