CANTON — Cherokee County Manager Geoff Morton outlined the county's proposed 2022 budget Tuesday, and the county approved separate spending plans for construction costs for Cherokee's future new elections building and new fire engines.
At the county's Board of Commissioners meeting Tuesday night, Morton summarized the county's preliminary overall budget of $$340 million, an increase of about 5.8 percent, or $18.5 million, over the county's 2021 spending plan. Tuesday's meeting was a public hearing for the budget, and no residents voiced their support or opposition to the plan.
The board expects to adopt the budget Oct. 5.
Cherokee expects to see an influx in revenue to counter its increased spending. Morton said the county predicts an increase of $6.9 million in property tax revenues through new growth and inflation, about $3.1 million more in motor vehicle taxes over 2021 and about $7.8 million additional Special Purpose Local Option Sales Tax revenues.
The budget proposal also shows a $6.1 million transfer from the county's impact fee funds — which are paid by developers for the cost of expanding infrastructure, facilities or services to serve new homes or business — to the county's SPLOST coffers.
Meanwhile, the county will decrease its funding for payments to other agencies.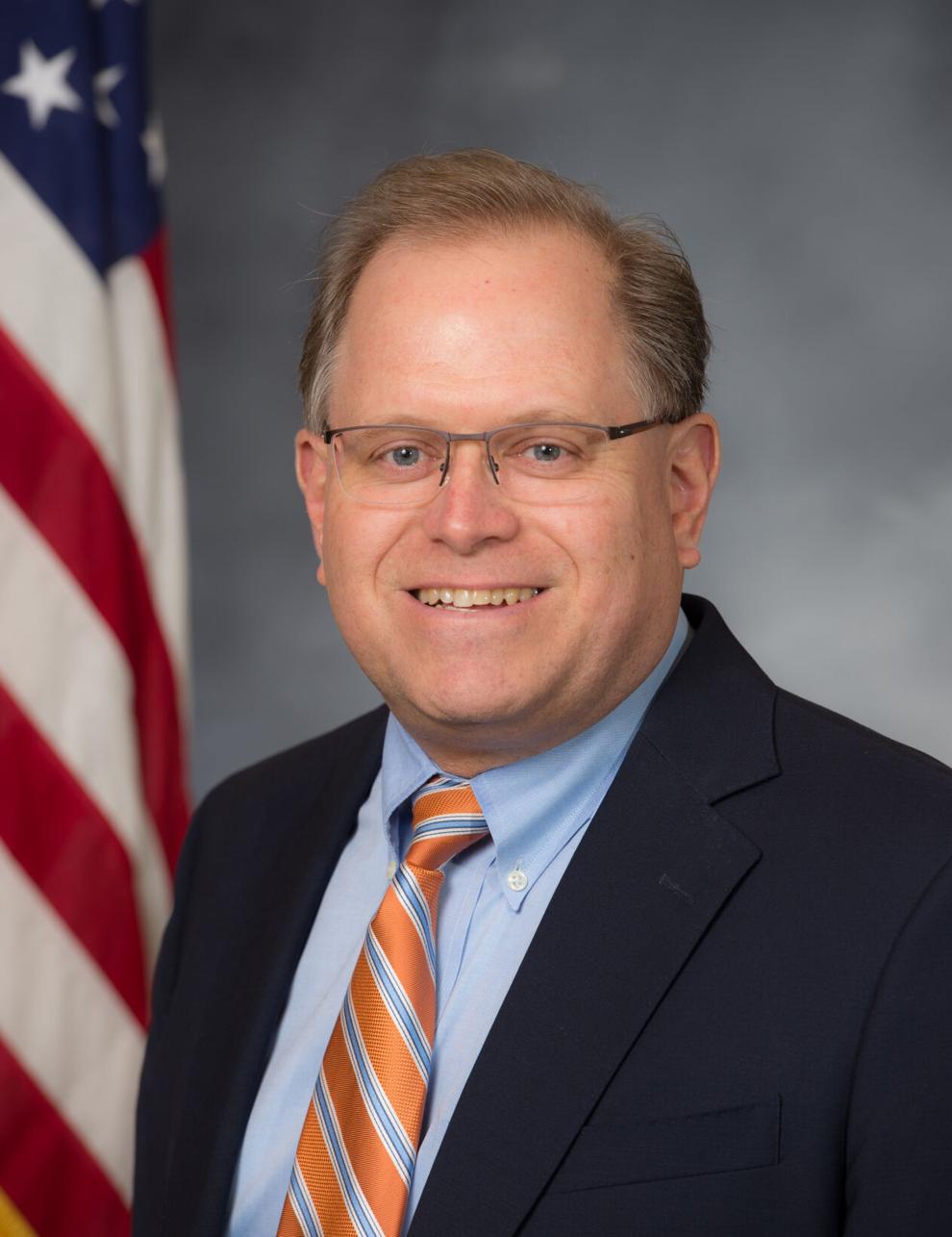 "Some of that is largely due to emergency rental assistance funding that we did not spend in 2021, so we anticipate spending it in [2022]," Morton said.
The general fund, which pays for the county's day-to-day operations, is slated to increase by 10.7 percent, with about 6 percent increases to the county's fire, EMS, and parks and recreation budgets.
Cherokee's 911 service, the Cherokee Area Transportation System and Senior Services are anticipated to see decreases in funding.
The county's capital budget is also set to increase by about $18.2 million from an uptick in SPLOST spending and the impact fee fund transfer.
Over 40 new positions with the county are also funded in the 2022 spending plan for an annual sum of $2.4 million.
Cherokee Fire and Emergency Services will hire 12 new firefighters. Morton said these funding for these positions will begin next April for the recruit class that graduates next March.
The Cherokee Sheriff's Office will also have nine new employees funded under the 2022 budget, including seven deputy sheriffs, a crime analyst and an open records coordinator.
The proposed 2022 spending plan also calls for six new EMS positions, three roles in court administration and two jobs in both IT and for the Tax Commissioner's Office. The juvenile court, coroner's office, Senior Services, property management department, parks department and District Attorney's office are also proposed to add new positions.
Funding for these positions will begin in October, Morton said.
Existing employees will receive a 4- to 5-percent cost of living adjustment under the proposed budget with a countywide $1.4 million increase in health care costs. The county's presentation says an insurance fund increase of $1.5 million will be offset by revenues.
The county will have around $51.4 million in its reserve fund balance at the end of the 2021 fiscal year, Morton said. Operations costs from the fund will be down about $2 million from 2021, with $3.2 million slated for one-time spending projects. Those initiatives include earmarking $2.2 million to pay down the county's Resource Recovery Development Authority solid waste disposal bond and $1 million for the county's future elections office.
"We're hoping to regain some of that money from the elections building from the use of [American Rescue Plan Act] funds," Morton said. "We're still waiting for the treasury to make that decision."
In July, the county approved a millage rate 8.938 mills. A mill brings in $1 in taxes for every $1,000 of a property's taxable value. In Georgia, property taxes are levied on 40 percent on a home's appraised value. A home appraised at $300,000 would have a taxable value of $120,000.
Commissioners voted to retain its 2021 general fund and fire fund rates with a slight decrease to the parks bond rate.
At Tuesday's meeting, the board signed its approval for additional spending to bring Cherokee's new elections office online. Commissioners approved a $68,500 contract with Latimer Construction Company for interior demolition of the building and a contract with Comcast for a Wide Area Network for the facility.
The county purchased an existing building at 193 Lamar Haley Parkway in Canton last month to serve as the future office. County officials said the $1.575 million purchase will allow the office to have increased viewing areas, parking and storage, and will allow its warehouse to be housed in the same location.
Commissioners also greenlighted a $1.1 million purchase for two new fire engines. Morton said the lead time for the construction of the vehicles is one year, and the county expects to take delivery of the engines in January 2023.