WALESKA - A few years ago, the historic Bearden-Cline House on Bartow Street was in disrepair, but after an extensive renovation and new ownership, the more than a century old building is now thriving as the Magnolia Salon and Spa.
The new business celebrates its arrival with a ribbon cutting and reception July 16 at 10 a.m. The salon and spa had a soft opening at the beginning of June, said owner Stuart Anthony.
Anthony and his wife, Susan Anthony, have eight employees for the salon and spa's operations: concierge services, the hair salon and facials and massages. There's an opening for someone to run the nail salon, but when that is filled, manicures and pedicures will be added to their services.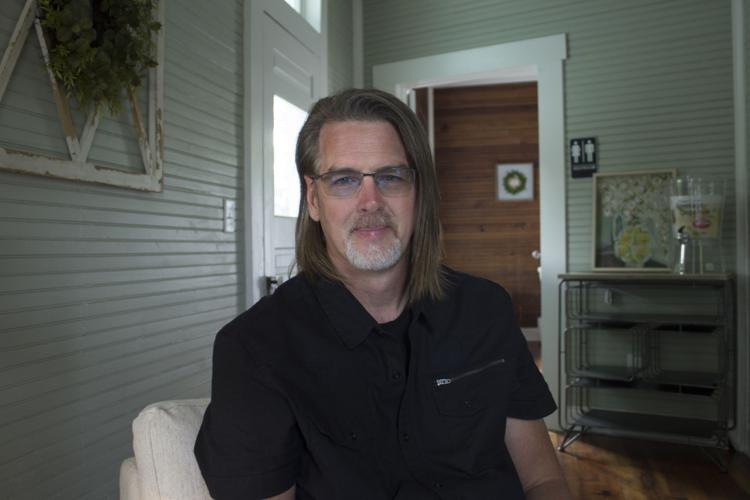 The spa and salon aims to create a luxury experience—calm, modern music plays in the hair salon room and instrumental "Zen" tones in the spa areas. Visitors are invited to create a custom experience among the different services, for example, choosing from aromas to select a massage oil.
Anthony said the goal is to help guests relax.
"We're trying to create a home away from home feel here. We're going to treat our guests when they come to us, 'make yourself at home, mi casa es su casa,'" he said. "We want them to come in and make it their own, that place where they can decompress, like when you get home and you can just kind of let it all go."
Magnolia Salon and Spa exclusively uses and sells Aveda products wherever they can for three reasons, Anthony said: for their holistic, natural ingredients, for consistent quality in their branding and because they simply smell good.
The salon and spa was approved by the Waleska City Council for neighborhood commercial zoning back in November. The previous owner had filed for rezoning with the Anthonys last spring originally for a bed and breakfast, but after resident complaints the new owners decided to change directions.
The building, constructed in 1909, sits on about 3.15 acres. Later on, a second phase could include expanding outside and adding a salt room, Anthony said.
A licensed cosmetologist for 30 years, Anthony had a background in the industry before starting businesses in design and financial management. Although not his first entrepreneurial endeavor, Magnolia Salon and Spa is his first brick-and-mortar venture, combining his past and present interests.
"We've done a lot of moving around in the last several years. This is the first time we've committed to set roots somewhere by doing something like what we're doing here," he said.
Magnolia Salon and Spa is located at 423 Bartow Street in Waleska. For more information, visit www.themagspa.com.