Kincaid Eaker, 13, wants to live like other kids his age. He enjoys competing on his school's swim team, riding his bike, playing video games and hanging out with his older sister Olivia.
But with kidneys operating at 14%, he needs a transplant donation at Emory University Hospital in Atlanta.
The young teenager, who grew up in Ball Ground, has known he would need a new kidney his whole life. Eaker was born with polycystic kidney disease, which had taken the lives of two brothers at four weeks and four days old. Thanks to multiple medications and regular monitoring, he has stayed relatively stable over the years, said Brandy Love, a longtime family friend.
His mother, Audra Eaker, had been a match and planned since he was born to donate her spare kidney to give him a more normal life. But the whole family was devastated when Audra was killed by her husband Darrell in 2016. Last year, Darrell Eaker was sentenced to life without parole, plus 16 years.
Kincaid and Olivia now live with their grandparents in Tennesee in the Knoxville area, though Kincaid frequently returns to Atlanta for medical treatment.
More recently, the boy's kidneys have deteriorated, and his latest test showed the kidneys are functioning at 14%, his family reported.
Love has organized a fundraising effort as well as a search for Kincaid's kidney donor. A GoFundMe has been established and raised $15,617 as of Thursday afternoon, and Love as well as Kincaid's grandparents' friends have raised additional money to support long-term medical expenses. Love estimates the total fundraising has reached over $30,000. To donate, visit www.gofundme.com/f/kincaid-needs-a-kidney.
"The response we're getting is overwhelming with support for this family," Love said.
Supporters include the Woodstock Police Department and local businesses.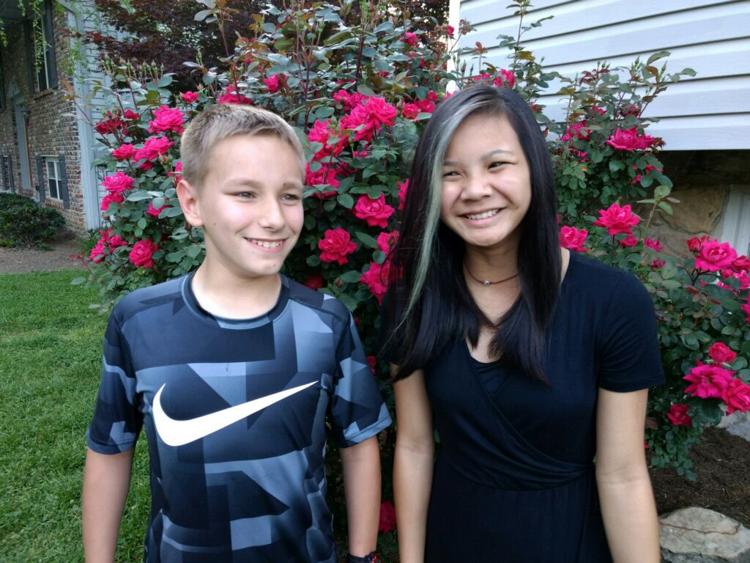 More than anything, what Kincaid needs now is a kidney. Family and friends are looking for as many people as possible to register through Emory Transplant Center to find out if they are a match. People with A and O blood types may be a match.
Love said Audra was her best friend — they grew close when their husbands worked together and often traveled. She honors that friendship by continuing to help look after her friend's children.
"I just have to support them, there's no other way. I wouldn't be doing anything else, because their lives were so intertwined with ours for so many years," she said.
A special event in support of Kincaid will be held 2:30-5:30 p.m. Dec. 7 at Rocky's Lake Estate, 2700 Cox Road near Woodstock. The wedding and event venue, owned by Love's brother Rocky Morris, is holding a holiday themed celebration of their fifth anniversary, with photos with Santa, local vendors, a silent auction and more, of which proceeds will support the fund for Kincaid's medical expenses. There, Kincaid and Olivia will be flown in with a free ride from Prestige Helicopter Inc., which has also donated a helicopter tour for the silent auction.