A Macedonia teen placed third in his group in the semifinals episode of Jeopardy! Teen Tournament that aired Monday night.
Justin Bolsen, 14, took home $10,000 for reaching the semifinals, but he won't be on any more episodes.
The teen lost everything for the round after betting a "daily double" and then missing an algebra question. The rising Creekview High School sophomore answered "root" instead of "exponent."
"I went for it all because I thought I could win, but I messed it up," he said. "I hope my algebra teacher isn't too mad."
Bolsen, a long-time fan of the show and host Alex Trebek, said he'll still be rooting for the other contestants from home. The tournament airs evenings at 7 p.m. through Friday on NBC stations including 11Alive.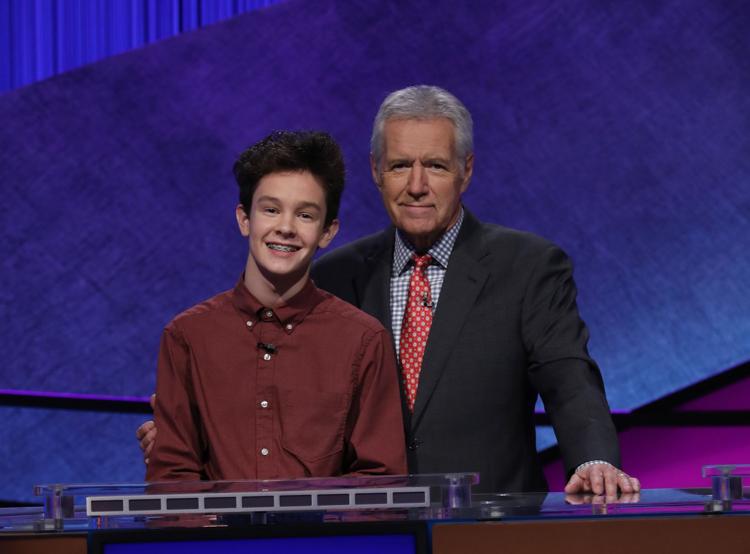 "I feel pretty good because I actually did that stuff I was dreaming of," he said.
According to his family, the 14-year-old plans to save his prize money for college.
Bolsen has had his fair share of competitive quizzes. In his time at Creekland Middle School, he became a two-time state middle school history bee champion and a one time state middle school academic bee champion. His middle school academic bowl team won the state tournament two years in a row, and last May ranked 14th out of 192 in a national contest. In sixth grade, Bolsen qualified for the National Science Bee in Washington, D.C. and placed sixth in his grade level in the country.
After he auditioned last summer, Bolsen said, he initially thought he wasn't chosen because he had not been contacted by representatives of the show. In August, he was surprised to receive a call while riding a school bus home.
The freshman and his family went to California to spend two days filming at Sony Pictures Studios, and another few days to vacation together, including a visit to Universal Studios.