CANTON — Two students at Indian Knoll Elementary School started the weekend with a heartfelt reunion with their father, who had been deployed in Afghanistan for the past nine months.
First grader Richard Shelton and fifth grader Lily Shelton of Canton were excited and thrilled to learn that their father was home earlier than they thought, as he surprised them in their classes at school. The last time the family had been together was shortly after Christmas.
Sgt. Richie Guillot, 27, left with the Army National Guard's 48th Infantry Brigade Combat Team in January to Afghanistan for his first deployment, serving as a cavalry scout. Although most of those soldiers have returned home since, Guillot received a three-month extension and was assigned to the last unit to come home.
He arrived at Fort Stewart near Hinesville two weeks ago and had been "hiding" ever since, he said. His wife, Iris Guillot, had told their young children he wouldn't be home for another two weeks while they made a plan for his surprise visit.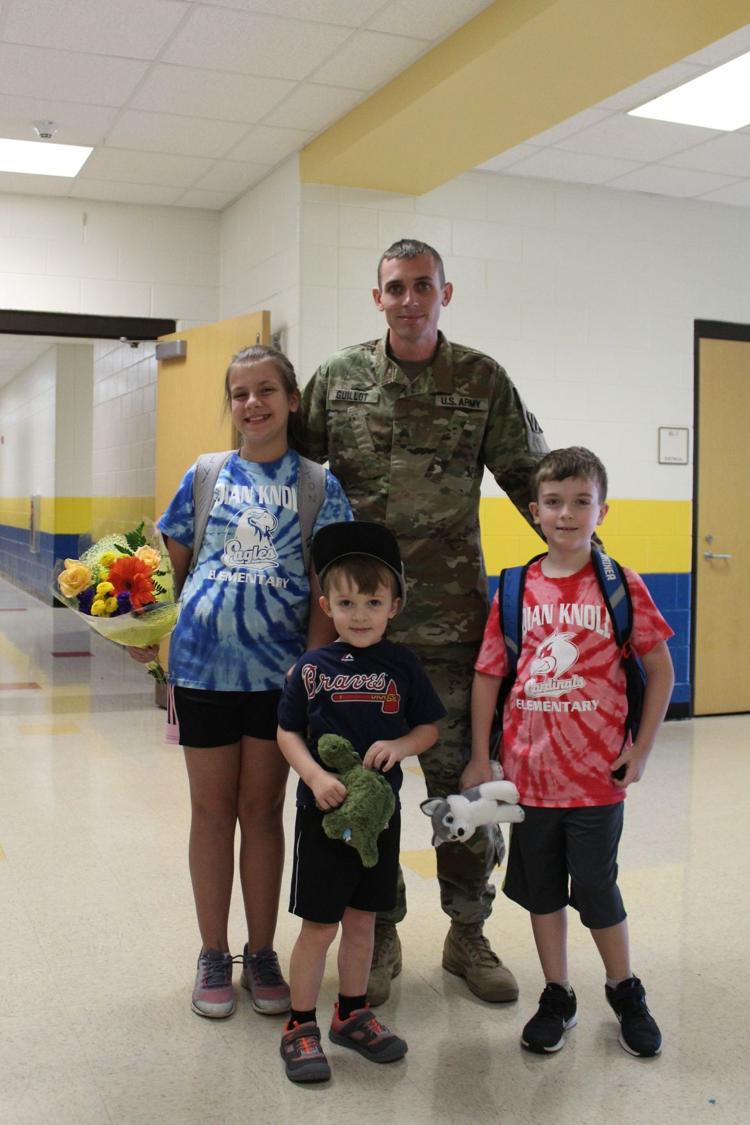 The youngest, Noah, 4, was the first to see his dad when he arrived at the school with his mother. The three then went to the classrooms of the other two children, where they ran to their dad to hug him before the family went home together. Principal Kim Cerasoli organized the meeting with the family and the students' teachers.
The sergeant said he's now most looking forward to spending more time with his children. Now that he's on leave, he will be home for the longest time in years: he joined the Army National Guard in 2016 and traveled regularly for basic training, and before that he served in the Coast Guard, and spent part of that time stationed in Puerto Rico.