The 2021 session of the Georgia General Assembly ended Wednesday without the passage of a proposed bill to reverse an annexation by the City of Woodstock, although its author has not given up on the matter.
House Bill 599, submitted by Rep. Brad Thomas, R-Holly Springs, was written to undo the annexation of 148 acres of land along Arnold Mill Road by the City of Woodstock in May 2019. The annexation would allow for the development of a conservation subdivision, consisting of 242 homes. The bill was favorably reported on by the House Intragovernmental Coordination Committee and forwarded on to the house, but was later sent back to committee, where it remained until the end of the session, according to the Georgia General Assembly website.
"I want to begin by thanking my fellow representatives Rep. John Carson and Rep. Mandi Ballinger for their unwavering support moving this bill forward," Thomas said in an email. "I am very grateful for their shared dedication to responsible growth in our beautiful county. More importantly, I want to thank them for choosing to prioritize our constituents over money and politics."
There were a couple of major hurdles the bill was unable to clear that led to its failing to pass, Thomas said. One issue was that the annexation bill failed to get total support from the Cherokee delegation, with opposition from Reps. Charlice Byrd and Wes Cantrell, both of Woodstock.
"I represent the City of Woodstock. They have been through the process, they did nothing illegal or unethical," Byrd said.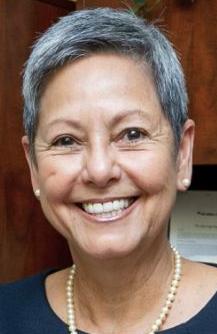 Thomas said there was also not enough appetite in the Georgia State Senate to consider the bill, as a similar piece of legislation, Senate Bill 502 failed to be approved in the 2020 session.
The Arnold Mill annexation has been controversial among city and county officials and area residents ever since its approval in 2019. Cherokee County filed a lawsuit locally to reverse the annexation, claiming that portions of land being used as a chain to link the Arnold Mill Road property with the rest of the city violated state law. The Cherokee County Superior Court ruled in favor of Woodstock in February 2020, a decision the county appealed to the Georgia Court of Appeals, which also affirmed the annexation in October. Since then, the county has filed an appeal to the Georgia Supreme Court, and is still waiting to find out whether the court will hear it.
Although his bill did not pass, Thomas said the issue isn't over yet.
"After shining light on the City of Woodstock's complete disrespect for the wishes of the community residing in the Arnold Mill Corridor, the Georgia House of Representatives was compelled to create a special study committee to focus on the annexation and rezoning issue," Thomas said. "I feel confident I will be assigned to this committee and Cherokee County will be one of several locations we will hold hearings. My fight for responsible development in Cherokee County has just begun, and I am more emboldened than ever to ensure my constituents' voices are heard."