CANTON — The Canton Theatre will once again welcome visitors to its feature presentations starting June 11 with "Footloose," marking the end of a yearlong closure due to the coronavirus pandemic.
"It's going to feel great to welcome the public back into the theater," said Kristin Norton, Canton Theatre director. "One of the things I love the most about my job is I get to see and interact with so many members of the community. I enjoy sharing and learning about people and I have missed the community so much. I can't wait to open the doors again and see everyone's faces."
"Footloose" will air at 7 p.m. June 11 at the Canton Theatre,171 E. Main St. in downtown Canton. The showing will have limited seating. Tickets for $1 will be available starting June 3 and must be pre-purchased. After that, tickets can be bought any Thursday through Saturday from noon to 5 p.m. at the theater until sold out.
The last public event at the theater was a songwriting session concert on Feb. 22 with Mark Miller, after a showing of the newer adaptation of "The Lion King" and two weekends of the play "The Fantasticks." The showing of "Footloose" will be the theater's first in-person event in over a year, Norton said.
"It was really sad to close the theater to the public last year," Norton said. "There's no replacement for in-person arts events. Just sitting in a theater and watching a film is more about what you're consuming. It's about being in an audience full of people and enjoying yourself. It was heartbreaking for me to come to the theater every day as a city employee and see it not fulfill its purpose. We talked about doing some Facebook Live events over the last year, and we sold some Canton shirts outside the theater, but there is just so much more meaning to in-person art consumption."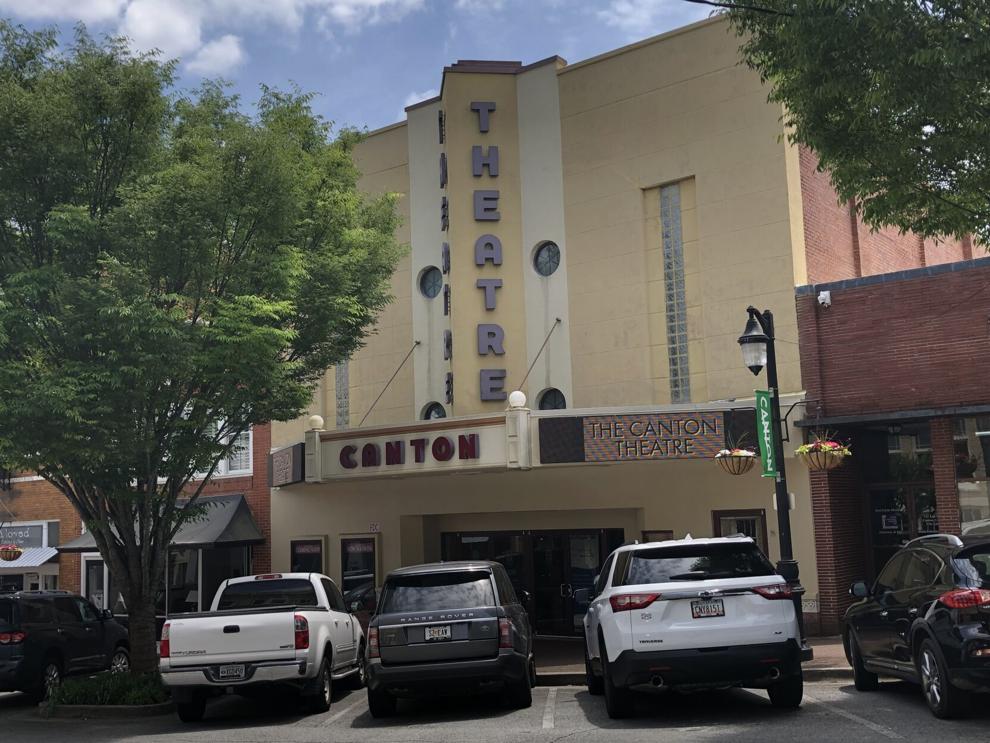 Norton said that, aside from "Footloose," she is also working on setting up other events at the theater.
"We are scheduling a couple of more movie nights this summer, as well as a return to live entertainment this fall," she said. "I've also talked with several bands about booking concerts for the fall and winter. There's nothing set in stone yet, but we have talked about bringing a bunch of fun family movies for the holidays."
Along with the return of movies, plays, and music events, the theater recently opened a visitors center earlier this month. The visitors center features a "pop-up" space that provides information about the downtown area on dining, shopping, activities and events, parks, accommodations, and more. Free popcorn is available during visiting hours, as well as during the evening for each First Friday event in the city's downtown. The center also features Canton-branded merchandise.